Madagaskar 2019
Reisverslag sluiten
Dag 1    Amsterdam – Antananarivo
Vandaag is het zover…. We gaan naar Madagascar! We vliegen vanaf Schiphol via Charles de Gaulle, niet onze favoriete luchthaven,  maar deze keer verloopt eigenlijk alles vlekkeloos. Ook de vlucht naar Tana verloopt prima. We worden door onze chauffeur (dezelfde als voor het 2e deel van de reis) naar ons hotel  Au Bois Vert gebracht. Het is donker en krijgen maar weinig mee van onze omgeving. Eenmaal op de kamer duiken we al snel ons bed in.
Dag 2    Tana – Fort Dauphin
We beginnen de dag met een heerlijk ontbijt. Daarna is het zwemtijd maar helaas blijkt dat het  zwembad out of order is door renovatie. We brengen de ochtend al wandelend en relaxend door. Begin van de middag vertrekt de vlucht naar Fort Dauphin. De vlucht verloopt prima. We komen aan in een prachtig hotel (Talingjoo) met een schitterende ligging. De ruime kamer heeft een xl balkon met uitzicht over zwembad en zee. Een goed begin van onze vakantie! We genieten een paar uur bij het zwembad met een heerlijke pizza als lunch. Daarna gaat Erik met Teun naar het strand, enorme schelpen liggen daar voor het oprapen. In avond genieten we van een heerlijke Zeboe steak. De speelkaarten komen op tafel om te pesten na het eten.
Dag 3    Andohalela Park
We worden getrakteerd op een heerlijk ontbijtje. Dan vertrekken we naar Andohale Park. De rit ernaartoe zal ons altijd bijblijven, wat een slechte weg met gigantische kuilen en wat een armoede. We kijken onze ogen uit. Onze gids/chauffeur ziet tijdens de rit een paar kameleons onderweg in struiken. Na een fotostop hobbelen we weer door. De wandeling door het park is erg leuk en mooi. Fraaie planten en bomen. Ook doorkruisen we op onze blote voeten diverse oversteken door de rivier. Teun vindt het geweldig! We houden onze picknick lunch bij een waterval. Prachtig! Dan beginnen we aan de lange rit terug, in Nederland zouden we over de afstand maar een uurtje rijden. Daar doen we 4 uur over dezelfde afstand.  In het hotel eten we weer lekker en daarna moe het bed in.
Dag 4    Fort Dauphin – Berenty
We beginnen de ochtend weer met een lange rit van zo'n 5 uur rijden naar Berenty. Het grootste gedeelte is zelfde rit als gisteren. Niet helemaal lekker gepland door de reisorganisatie. We stoppen een paar keer voor wat fotomomenten onder andere bij een brug om te kijken hoe het leven zich daar in en om afspeelt. Moe komen we bij het hotel aan maar wat een warm welkom! Ringstaarten omsingelen Teun, wat een feest om deze enigszins tamme beesten te zien. We hebben een late lunch, met op en rondom onze tafel heel veel ringstaarten. In de namiddag hebben we een wandeling met gids. Daar zien we onze eerste dansende sifaken. Wat een bijzondere beesten.  Ze dansen als het ware over de weg. Daarna nemen we even rust in ons huisje. Het is een ruim maar erg gedateerd huisje. Wel gelegen midden in de natuur, en elke dag ringstaarten op ons balkon! Na het eten gaan we op nachtsafari, een wandeling door een bos. We zien diverse soorten nacht lemuren.
Dag 5    Berenty
We worden op tijd wakker. Na het aankleden worden we op onze veranda direct goedemorgen geheten door ringstaarten, ze hebben in de boom bij ons huisje geslapen, wat een gezellig begin van de dag. We beginnen na het ontbijt met een ochtendwandeling met een gids. We blijven lang hangen bij de  sifaken met jongen. We kunnen er geen genoeg van krijgen. Vervolgens lopen we het bos verder in en stuiten we op vliegende honden.  Na de lunch relaxen we wat bij ons huisje. Ik lees een boek op onze veranda. In mijn ooghoek zie ik dansende sifaken naar ons huisje komen. Erik springt met camera direct in de houding en we maken prachtige film-en foto-opnames. In de namiddag maken we weer een wandeling. In de avond hebben we een avond/nacht safari.
Dag 6    Berenty – Fort Dauphin
In de ochtend gaat Erik alleen op pad, hij leeft zich helemaal uit met o.a. een sifaak met baby in prachtig ochtendlicht. Daarna gaat hij met de gids op zoek naar een Boa Constrictor, welke daar vaker schijnt te zitten.  Ze vinden hem op zijn vertrouwde plekje. Na het ontbijt vertrekken we  rond 9.00 uur voor de rit terug naar Fort Dauphin. Daar aangekomen eten we een lekkere pizza bij het zwembad. Even lekker relaxen, naar het strand en 's avonds heerlijk Zeboe steak eten.
Dag 7    Fort Dauphin – Tulear
We staan uitgerust op, genieten van een heerlijk ontbijt en relaxen nog wat op onze mooie kamer. Dan gaan we door per vliegtuig naar de volgende bestemming Tulear. We komen op een mini vliegveldje aan. Tot onze verbazing blijkt bij het inchecken dat de rechtstreekse vlucht naar Tulear van 25 min gecancelled is en dat we eerst terug naar Tana moeten vliegen, zo'n 2,5 uur vliegen.  Daar aangekomen moeten we 2 uur wachten op onze vlucht om vervolgens weer 2,5 uur naar Tulear te vliegen. Op Tana ziet Erik ineens onze koffers op de band in de aankomsthal langskomen. Hij komt direct in actie en zorgt dat onze koffers door gelabeld worden naar Tulear… pfff je moet ook alles in de gaten houden.  We komen na nog wat vertraging pas laat aan bij ons hotel in Tulear (Famata lodge), dus de middag aan het zwembad/strand kunnen we vergeten. De huisjes zijn schitterend met een  eigen zwembadje. Ondanks dat we laat aan tafel schuiven kunnen we nog wat te eten krijgen. Erik neemt kip (wat achteraf een hele slechte keuze blijkt te zijn) en ik aan de vis. Er zijn veel kinderen aanwezig die zich al dansend uitleven om een groot kampvuur op het strand. Het blijkt een  Zwitserse nationale feestdag te zijn en de eigenaar van het hotel is een Zwitser.
Dag 8    Tulear – Isalo
Erik wordt 's morgens niet goed wakker, hij krijgt amper een hap door zijn keel. Blijkt een vette voedsel vergiftiging van die kip van de vorige avond. Wat een slechte timing want er staat een lange rit vandaag op het programma. Naarmate de rit vordert, vordert ook de ziekte van Erik. Hij is zo beroerd dat er diverse keren gestopt moet worden om over te geven. Erik geeft nooit over… wat een ellende. Bij de lodge (Santrana lodge) aangekomen duikt Erik direct zijn bed in. Ook het avondeten is aan Erik niet besteed, hij is nog steeds beroerd. Na wat rondvragen bij andere gasten krijg ik medicijnen van een Belgisch stel, een antibiotica keur. Hierdoor moet Erik snel gaan opknappen.
Dag 9    Isalo NP
Erik blijft de ochtend in bed. Ik ga samen met Teun met gids naar Isalo. Wat een prachtig park met diverse rotsformaties en prachtige natuur. We maken een leuke wandeling en komen uit op een speciale plek bij een waterval waar in gezwommen mag worden. We trekken snel onze zwemkleding aan en zwemmen in het toch erg koude water richting waterval. Wat een bijzondere ervaring…. zo midden in de natuur.  Erik knapt gelukkig in de middag wat op en we brengen de middag bij het zwembad door. Na wat gegeten te hebben gaat Erik in de avond op pad voor de sunset naar een paar natuurlijke bogen. Wat een prachtige sterrenhemel!
Dag 10 Isalo – Ambalavao
De rit op ons programma naar Ambalavao is erg saai vandaag. Onderweg bezoeken we het park Anja, maar dit park valt erg tegen in vergelijking met Berenty. Het hotel is prima maar ook niks meer dan dat (Betsileo Varanque Guesthouse).
Dag 11  Ambalavao – Ranomafana
In de ochtend vertrekken we met onze gids naar Ranomafana. Het is een mooie rit, we bezoeken onderweg  o.a. een dorpje waar touw gemaakt wordt  en een markt onderweg. We zijn bij beide bezoeken een bezienswaardigheid. In het dorpje bekijken we een lokaal huis en kijken we hoe de locals touw maken voor de verkoop.  We kopen nog wat souvenirs en vervolgen onze rit. Vlak voor Ranomafana stoppen we nog bij een waterval. Het hotel is weer prima, doet wel een beetje kil aan (Thermal Ranomafana). In de avond maken we een wandeling met gids op zoek naar kameleons/kikkers en nacht lemuren. Het is een beetje een bijzondere wandeling want we lopen gewoon over de hoofdweg en kijken in de struiken langs de weg.
Dag 12  Ranomafana
We ontbijten in de kille ontbijtzaal en op naar het National Park. Het is een pittige wandeling met veel heuvels. We zien diverse soorten lemuren, maar ook de leaf-taled-gecko, wat een gaaf beest. Teun heeft weer dikke pret met de gidsen, vooral om een foto van de blote billen van papa.  Op de weg terug naar de uitgang lopen we een mooie route met bruggetjes langs een riviertje af. In de middag bezoeken we een ander parkje. Staat vooral bekend om de kameleons. We zijn echt verbaasd over het formaat van de Parsons kameleon, wat een joekel en wat een fotogeniek beest.
Dag 13  Ranomafana – Antsirabe
Vandaag weer een flinke rit met de auto door het hoogland. Veel terracotta kleurige huizen en mooie rijstvelden. Verder niet echt enerverend. De lodge aan de rand van de stad (Couleur Cafe) is erg leuk, er zitten diverse loslopende konijnen in de tuin. In de middag gaan we de stad in, we maken een riksja tocht langs de hoogtepunten van de stad en  bezoeken o.a. een voedselmarkt. In de avond eten we bij de lodge en relaxen we bij het haardvuur met een kaartspelletje.
Dag 14  Antsirabe – Morondava
Vandaag de langste reisdag en de minst leuke to be honnest. Bijna 8 uur… De beloning is echter top, een prachtig hotel: hotel Palissandre Cote Ouest met 2 mooie zwembaden en een huisje aan het strand. Teun maakt direct vriendjes met de staff en al snel wordt er gevoetbald. Zelfs Erik doet mee met een voetbalwedstrijd Madagaskar tegen Nederland. We relaxen bij het zwembad en genieten van een Pinna colada. Heerlijk een paar dagen relaxen aan zee! Tijdens de sunset wandelen we richting zee. Aansluitend een heerlijk diner met een super lekker toetje!
Dag 15 Morondava
Erik gaat in de ochtend alleen naar Allée des Baobabs voor de sunrise. Deze rij baobab bomen vormt een schitterend decor voor mooie foto's.  Teun en ik relaxen bij het zwembad en strand. Teun voetbalt met zijn maatje van de staff. In korte tijd zijn ze dikke (voetbal)maten geworden. Wat een heerlijke dag/plek om te relaxen. s 'Avonds hebben we een heerlijk 3 gangen diner in het hotel vergezeld door muziek en leuke dansers. Teun trekt de stoute schoenen aan en danst lekker mee.
Dag 16 Morondava
Na een wederom heerlijk ontbijtbuffet loopt Erik in de ochtend naar het strand en een vissersdorpje . Hij kijkt zijn ogen uit hoe de verse visvangst met heel de familie aan wal gehaald wordt en uitgesorteerd en verdeeld  wordt. Ik installeer mijzelf met Teun bij één van de zwembaden. In de namiddag gaan we naar de sunset bij Allée des Baobabs. Het is hier veeeel drukker dan in de ochtend. Ook veel toeristischer met kids die dansen voor geld en snoep. In de avond gaan we op aanraden van (en samen met) onze gids eten bij een vistentje dichtbij het hotel. Heel de tafel vol met lekkers, kreeft, krab, gamba's. We eten en drinken als vorsten voor  uiteindelijk maar 6 tientjes. We krijgen al dit lekkers niet eens op, zoveel is het. De gids neemt alles mee in een doggy bag, zelfs de friet om mee te lunchen de volgende dag.
Dag 17 Morondava
Vandaag staat er weer een chill dagje op de planning. We installeren ons net op een ligstoel aan het zwembad tot een medewerker van het hotel  met een jutte zak met een kameleon aan komt zetten. Erik had een lijntje uitgegooid of iemand een kameleon voor hem kon regelen. Nou dat was gelukt! Erik regelt bliksemsnel een taxi en op naar Allée des Baobabs, voor de gewenste kameleon met baobab foto. In de avond weer een heerlijk diner in het hotel.
Dag 18 Morondava – Tana
We genieten nog een ochtend aan het zwembad. Na de lunch moeten wij alweer afscheid nemen van deze prachtige plek en vertrekken we richting airport voor onze vlucht naar Tana.  Na de vliegtijd van 30 min komen we in Tana aan en vertrekken we weer naar Hotel Bois Vert. Nu pas vallen de vele muggen ons op. Onze kamer ziet er zwart van.
Dag 19  Tana – Andasibe
We beginnen de dag met een autorit van zo'n 4 uur. Eest een flink deel  door de stad. Wat een drukte hier vergeleken bij het platteland. Daarna door de bergen, wat een slechte weg weer. We stoppen onderweg bij reptielen park Pereiras. Super leuke plek met o.a. kameleons, kikkers en slangen.  De vele soorten kameleons mogen op de hand gezet worden en er mag zelfs geknuffeld worden met slangen.  De felle kikkertjes laten zich ook goed fotograferen. Onderweg lunchen we bij een chinees restaurant in een stadje, voor een tientje allemaal gegeten en gedronken. Daarna is de rit nog kort naar het hotel. Het is een heel nieuw en echt prachtig hotel, Mantadia Lodge. We hebben een prachtige ruime kamer en Teun heeft ook zijn eigen kamer met eigen badkamer, met een tussendeur verbonden aan onze kamer. In de avond gaan we op zoek naar kameleons en kikkertjes tijdens de avondsafari.
Dag 20 Mantadia nationaal park
De ochtend staat in het teken van een flinke wandeling in een natuurpark op zoek naar de Indiri. We horen ze al in de verte, wow wat een geluid. We blijven best een tijdje bij deze groep Indiris , maar na een tijdje gaan we ook op zoek naar andere soorten. We lunchen bij de vakona lodge met fantastische gamba's en met een volle maag gaan we naar het lemuren eiland. We varen met een bootje met gids naar het eiland… de overtocht duurt …. 1 min……!  Echt geweldig daar, bij aankomst springen de lemuren al direct op je schouder. Teun geniet ook met volle teugen. Eerst maken we een wandeling, dan nog een rondvaart met de boot. De ringstaart maki's springen gewoon op de boot om een stukje banaan te pakken. Wat een hoogtepunt van de reis! Daarna terug naar de lodge. Het avondeten is redelijk.
Dag 21  Mantadia – Tana
Erik gaat die ochtend samen met de gids naar het kleinschalige Mitsjino park. Hier komen de indiri's namelijk soms naar beneden. We verzamelen ergens eerst wat vers bladgroen en zoeken daarna de indiri familie. Als alle toeristen weg zijn, gaan we rustig zitten en wachten. We wachten tot ze naar ons toe komen. Echt een fantastische ervaring. Teun en ik doen het die ochtend rustig aan in onze mooie hotelkamer want die middag begint onze  terugreis gaat naar Tana. Weer over diezelfde slechte weg! We komen laat in de middag aan in onze dagkamer in Bois verde. We proberen nog even te slapen maar de muggen in onze kamer houden ons helaas wakker. Laat in de avond vertrekken we richting vliegveld.
Dag 22  Tana – Parijs – Amsterdam
We hebben een prima vlucht, we hebben allemaal redelijk kunnen slapen. Wat een bijzondere reis is het geweest!
Reisverslag sluiten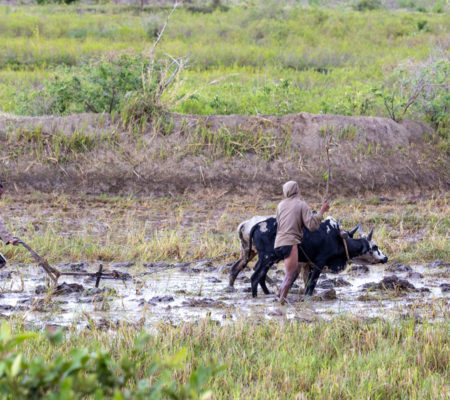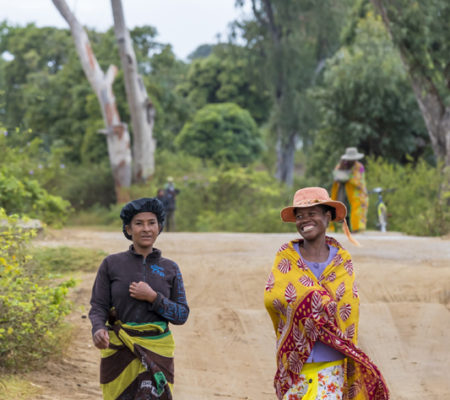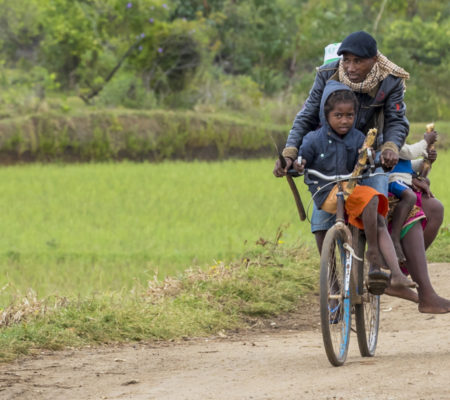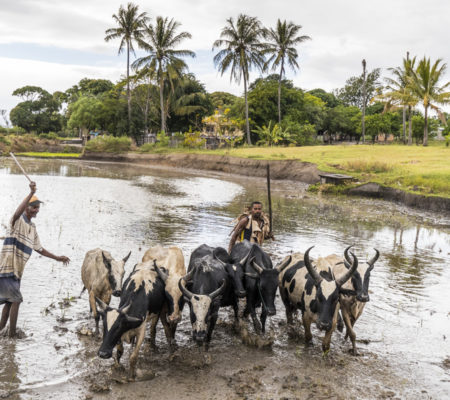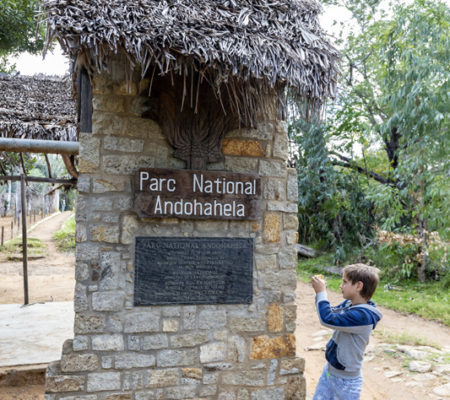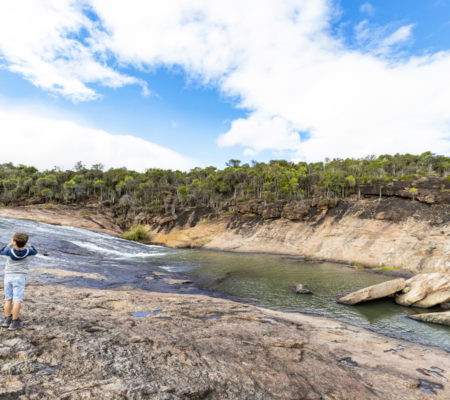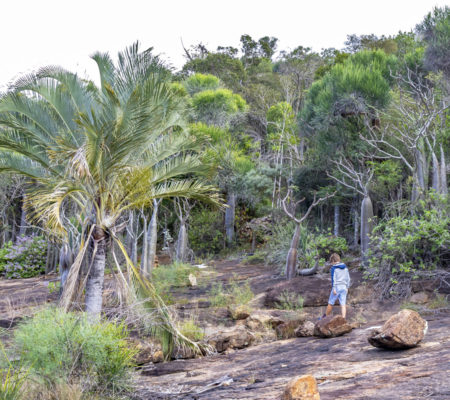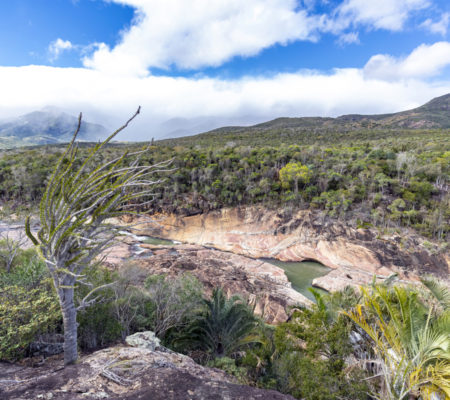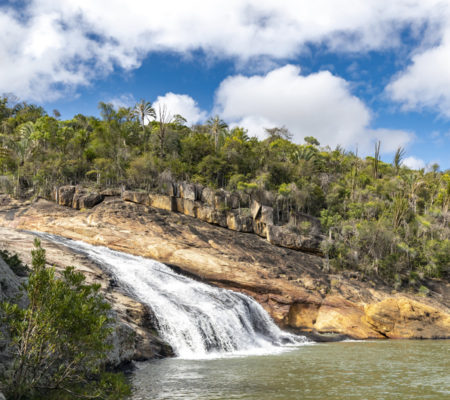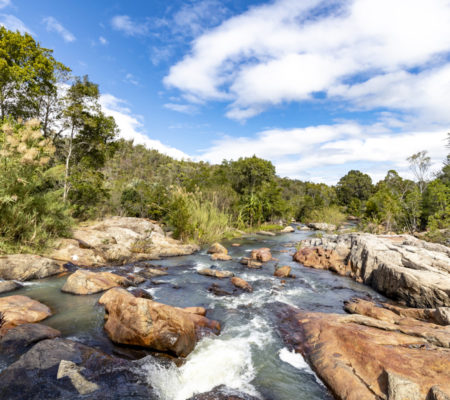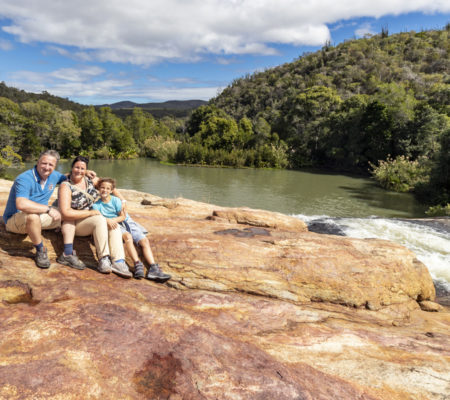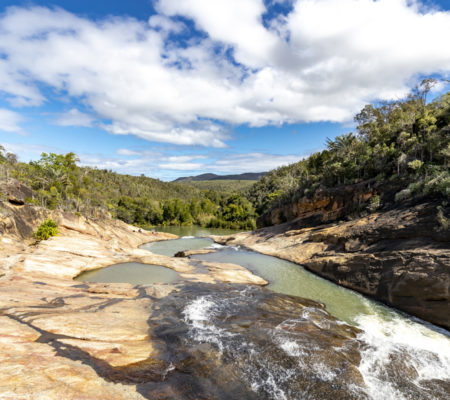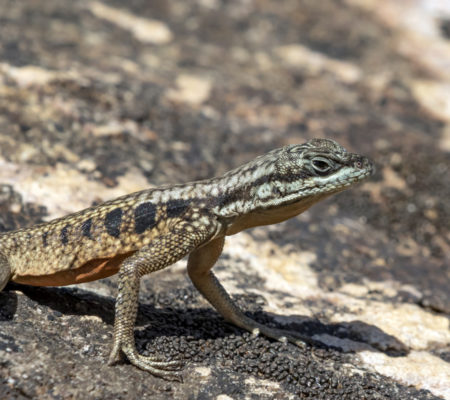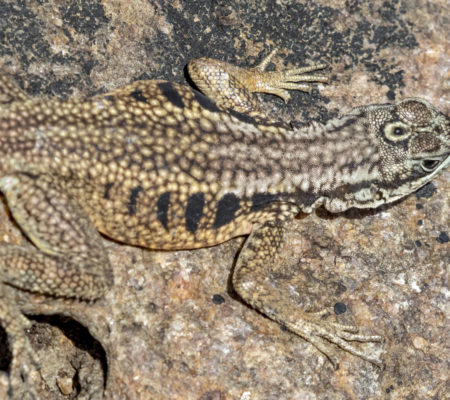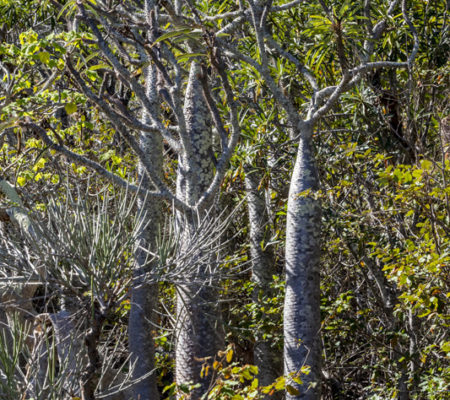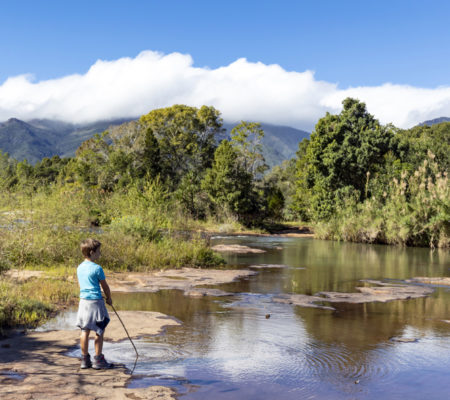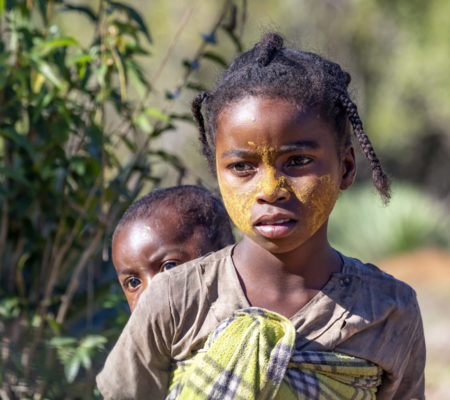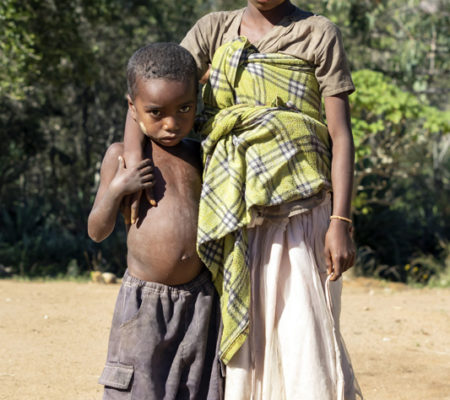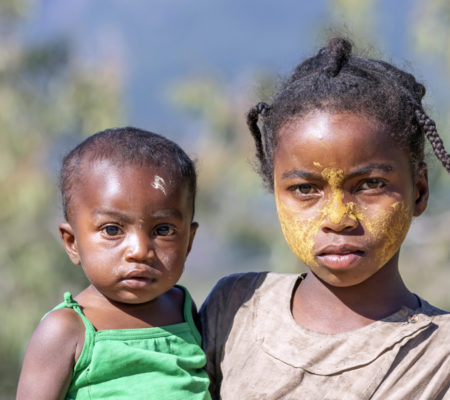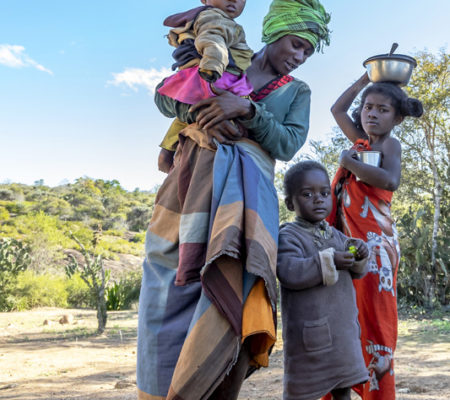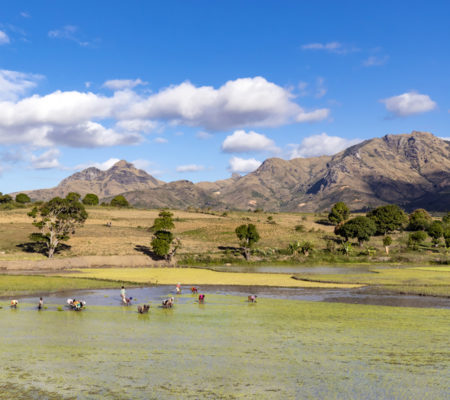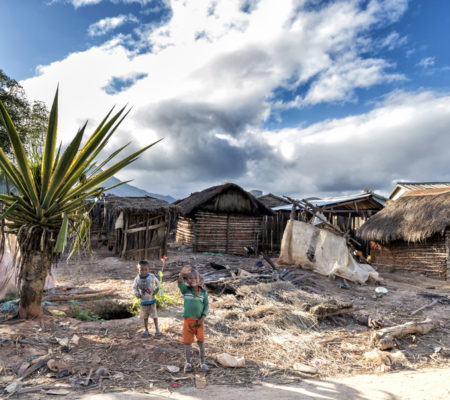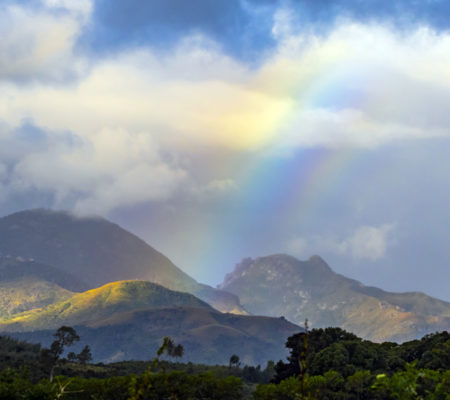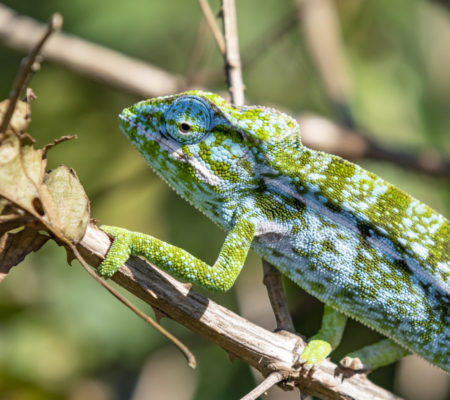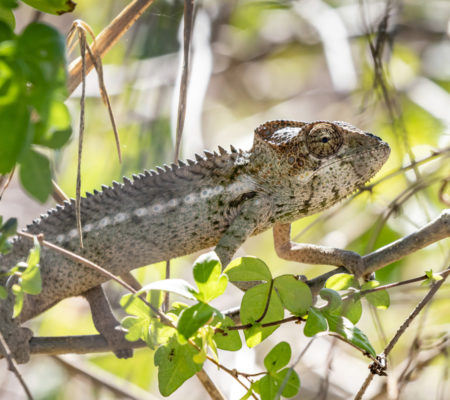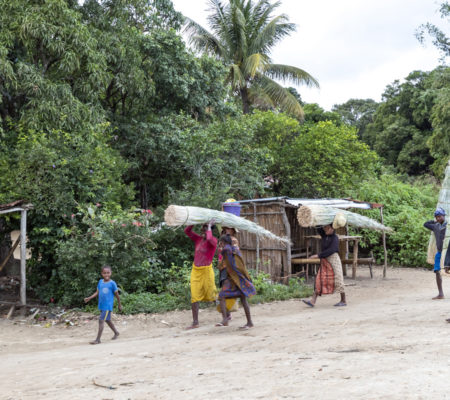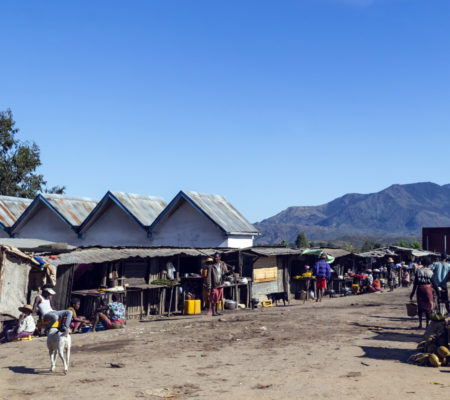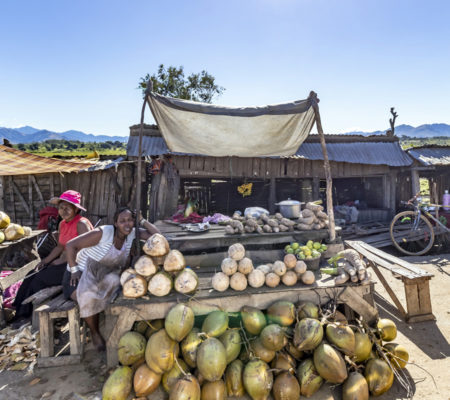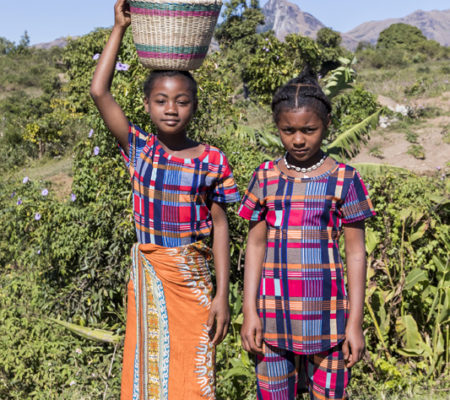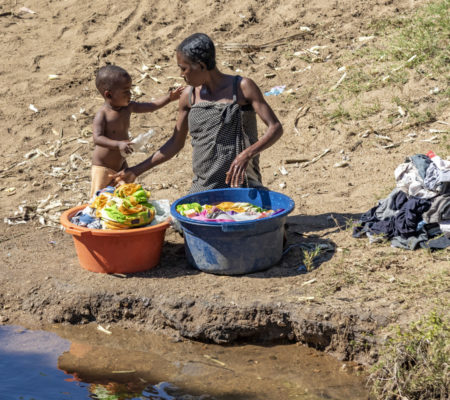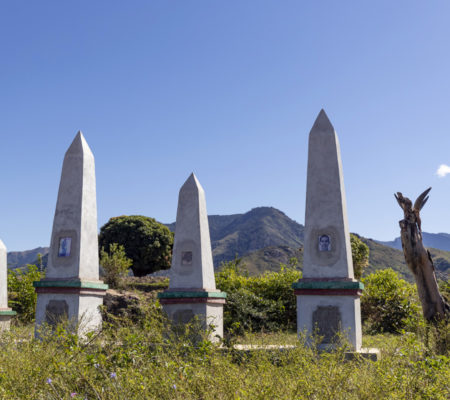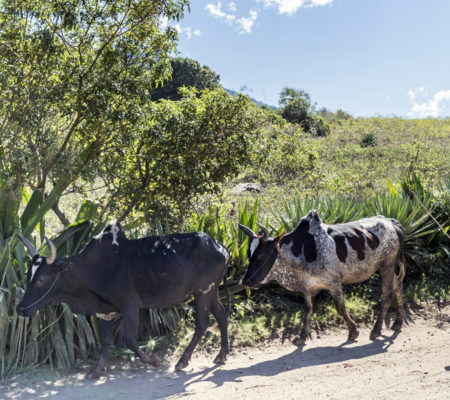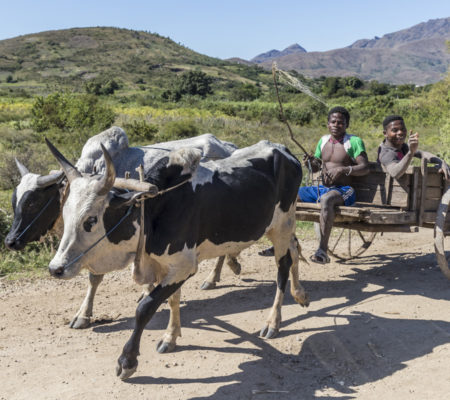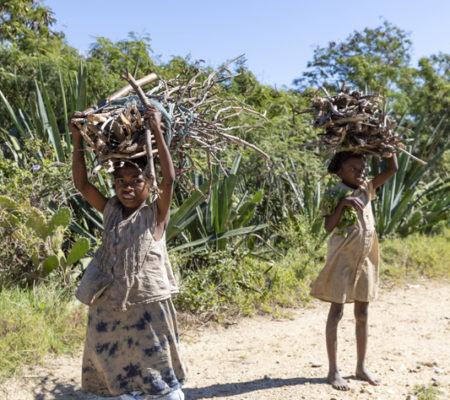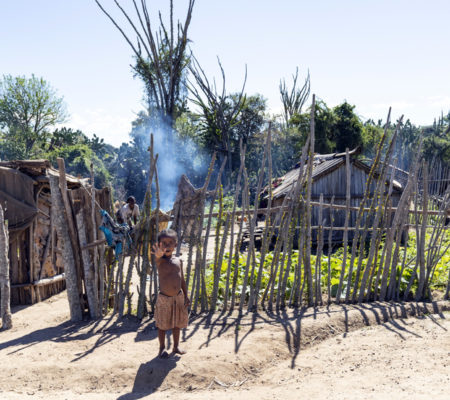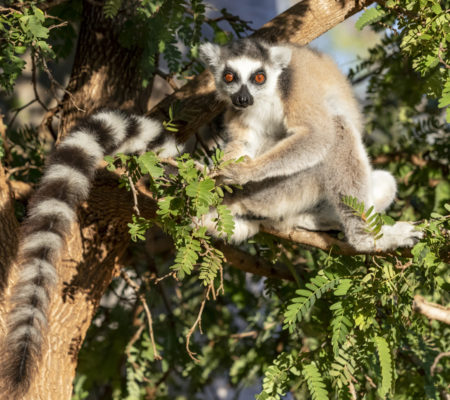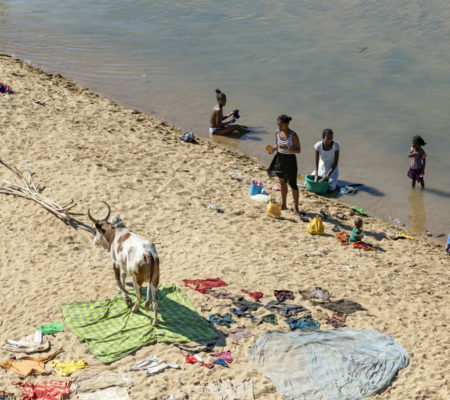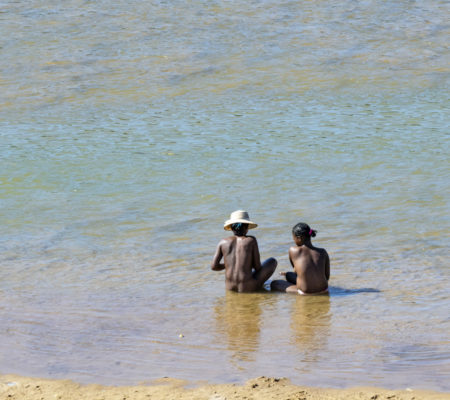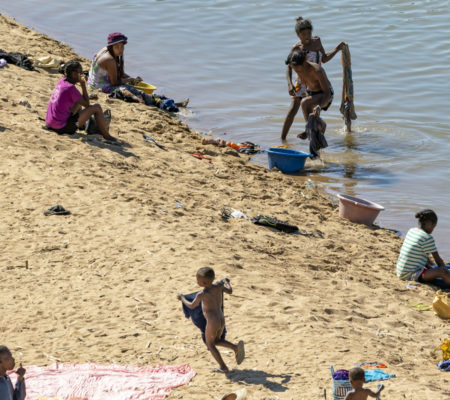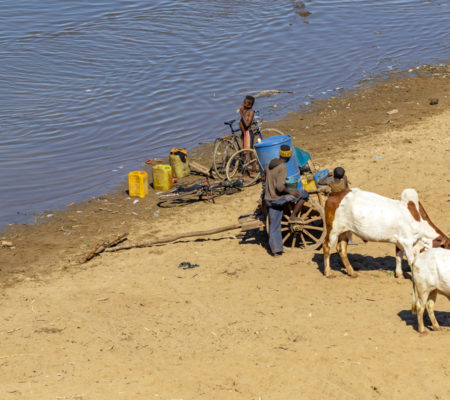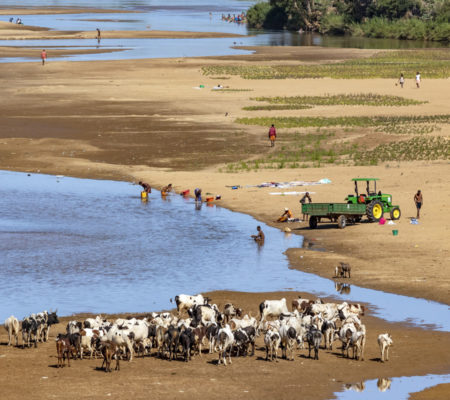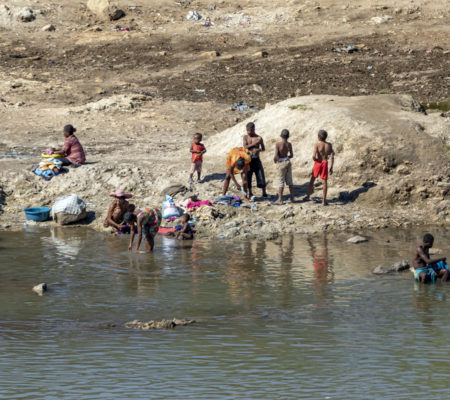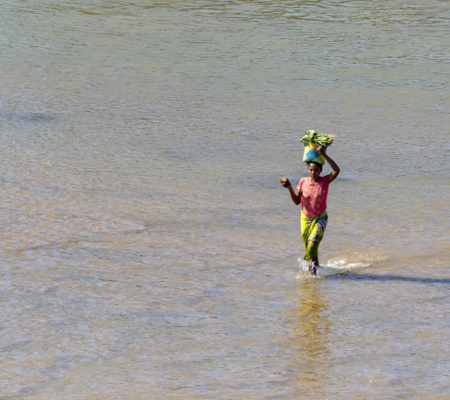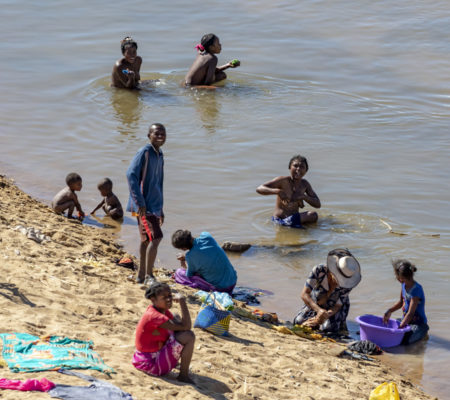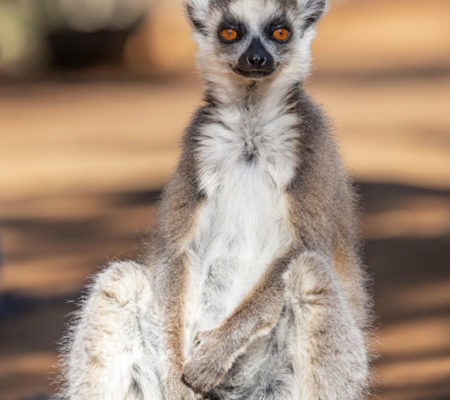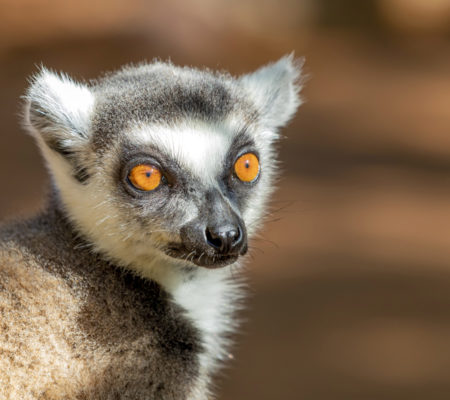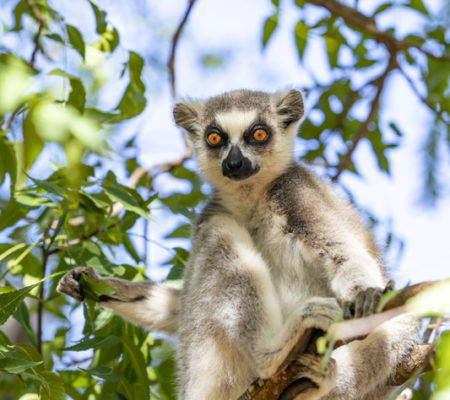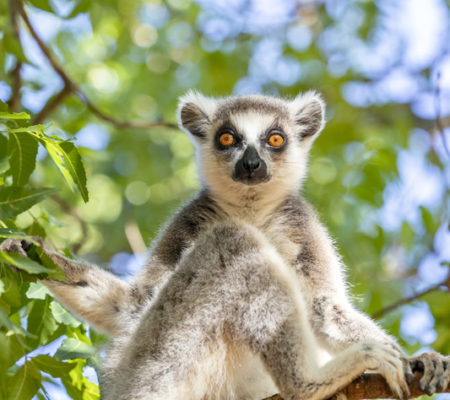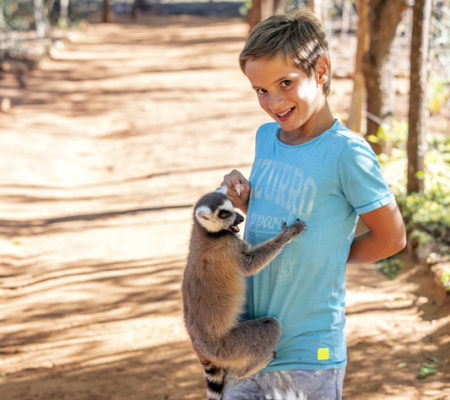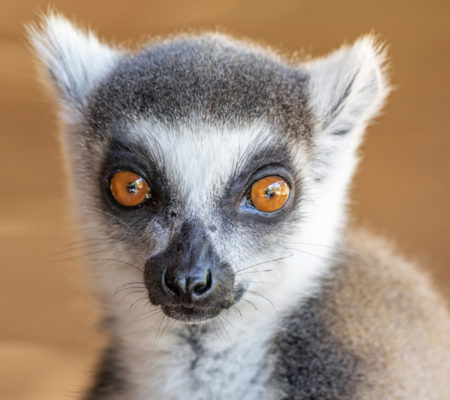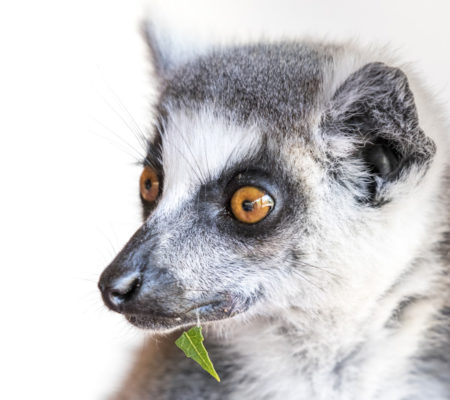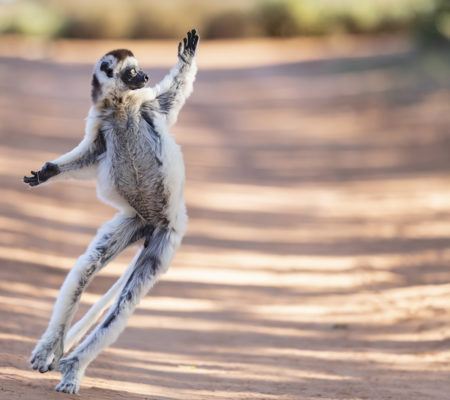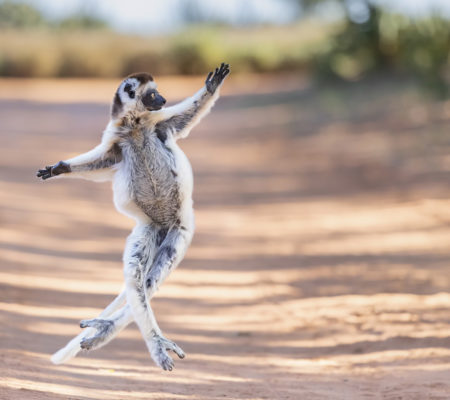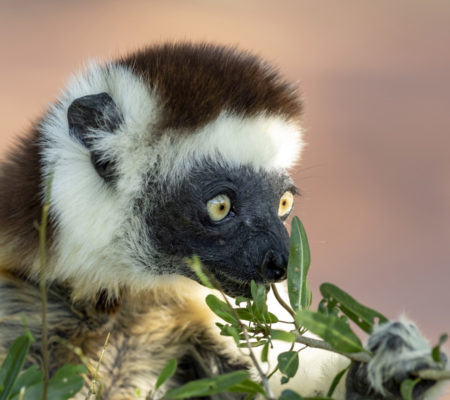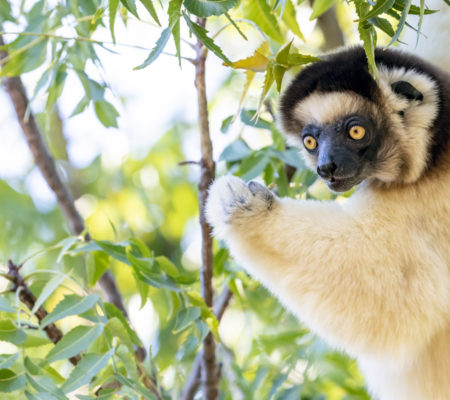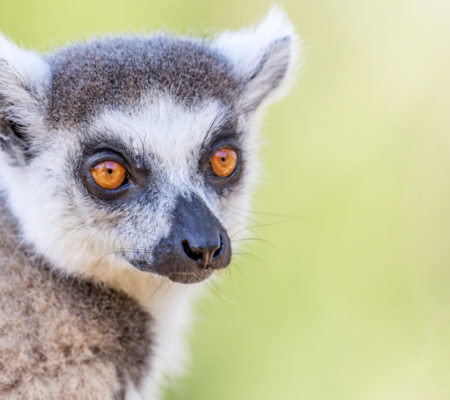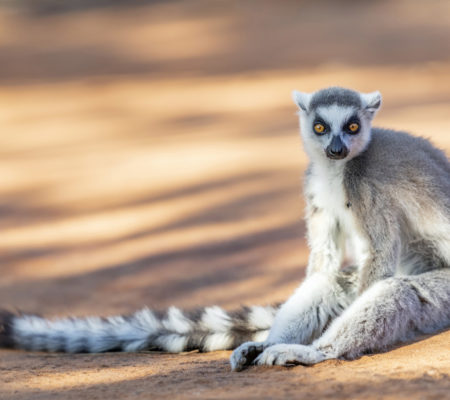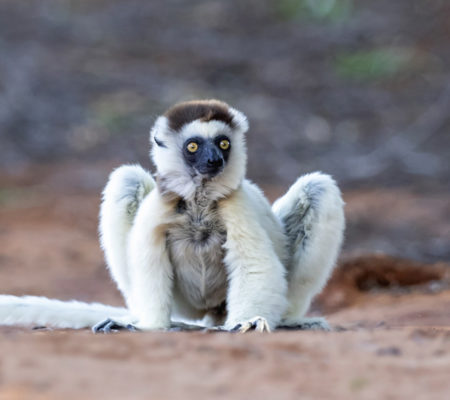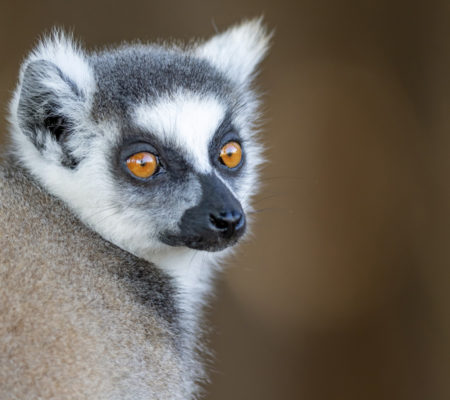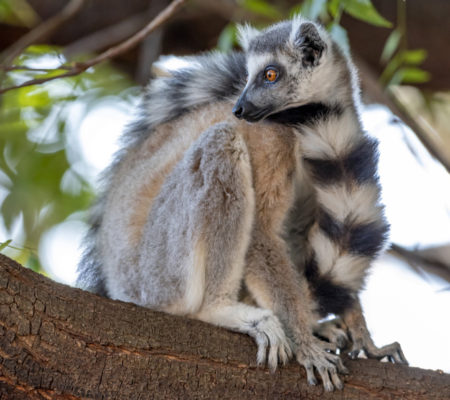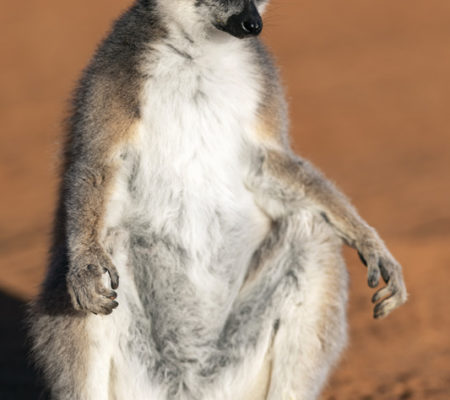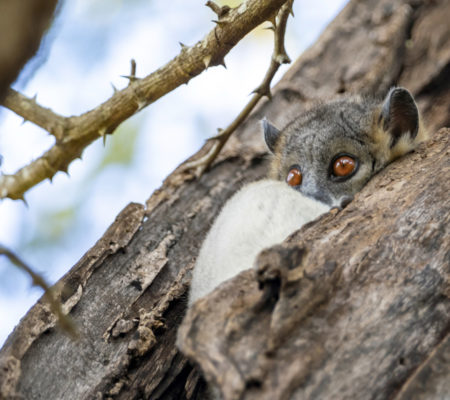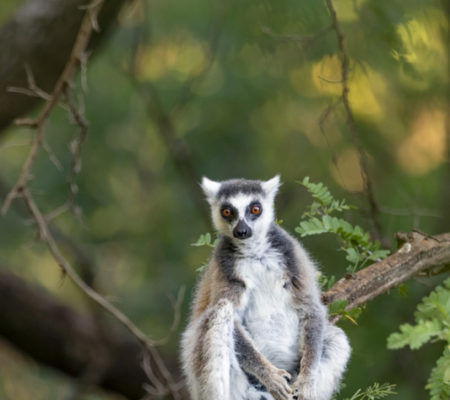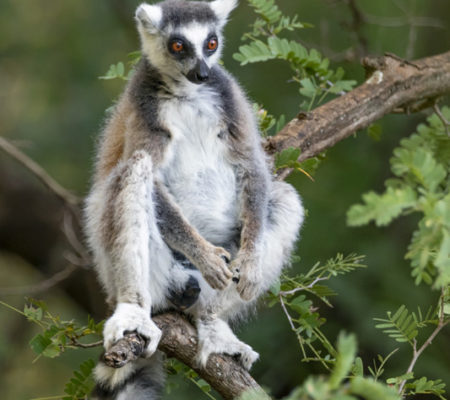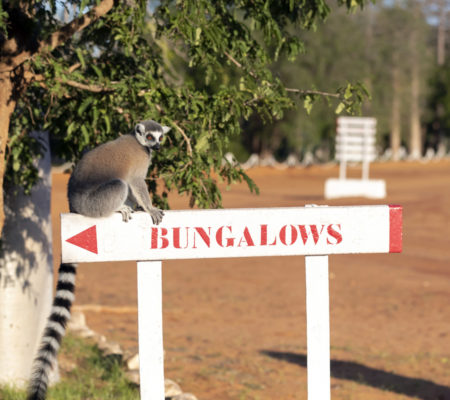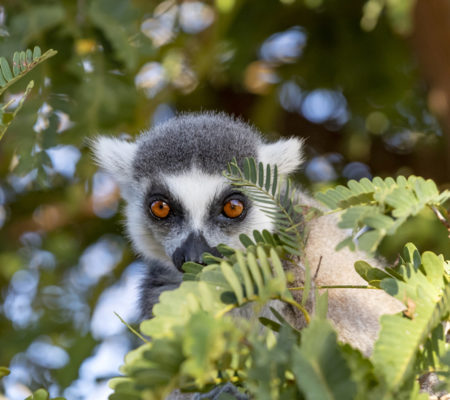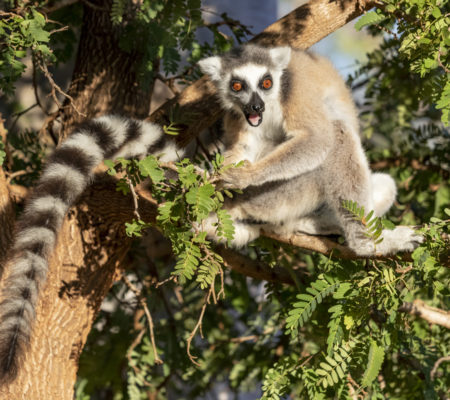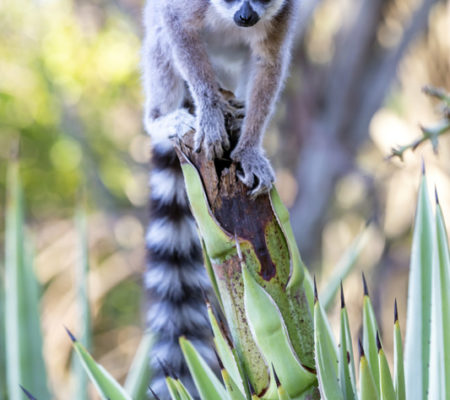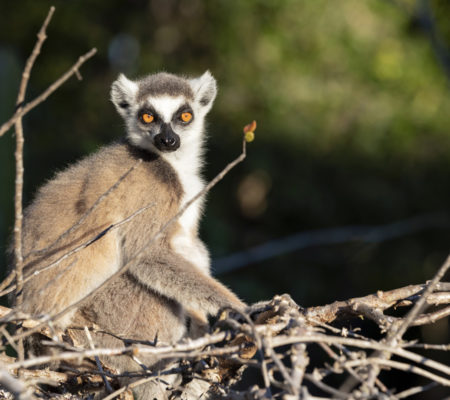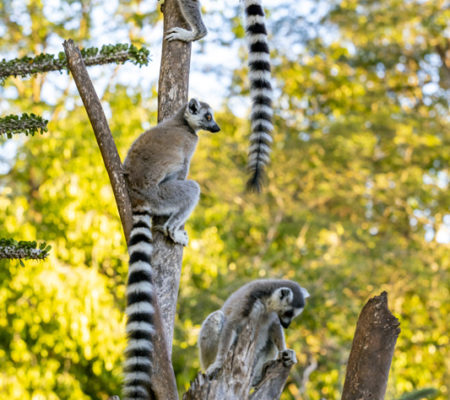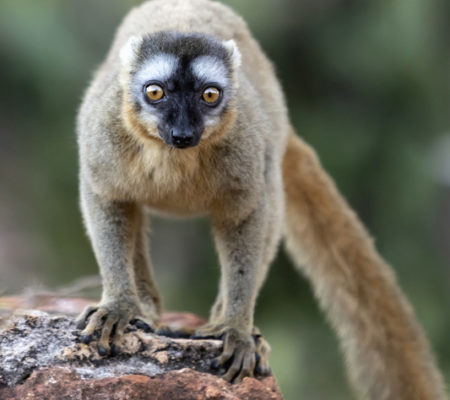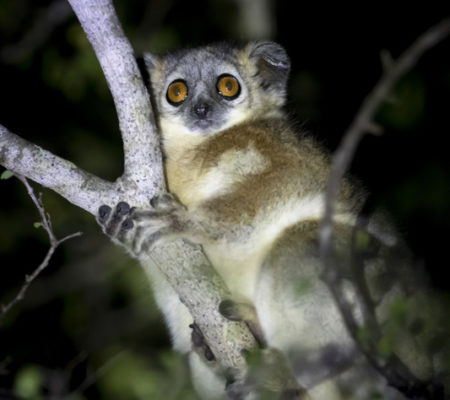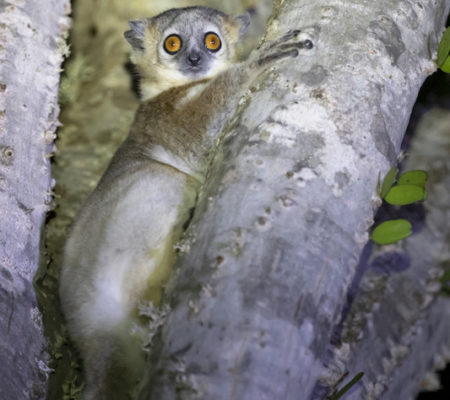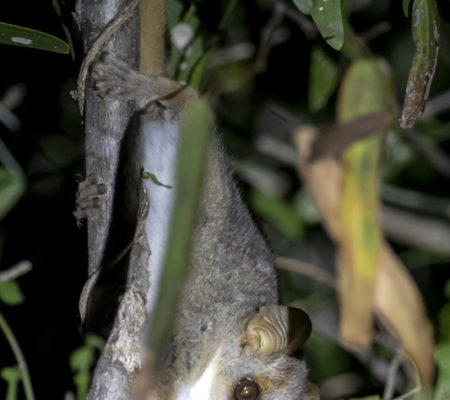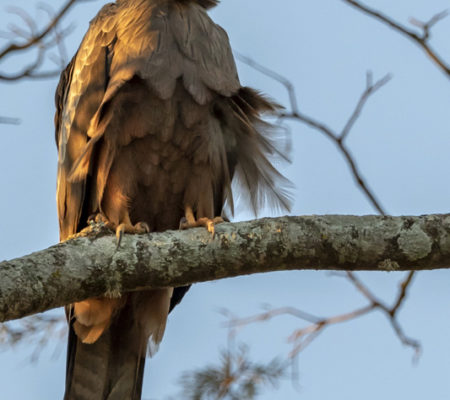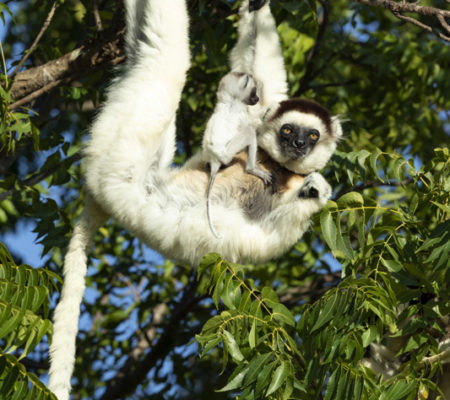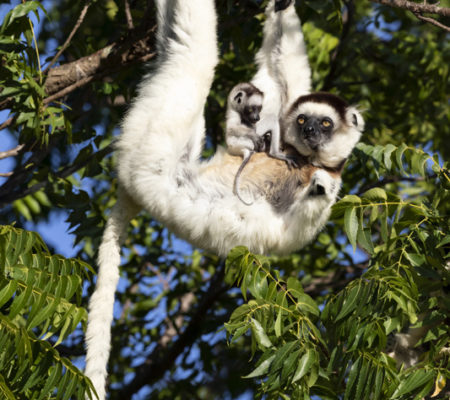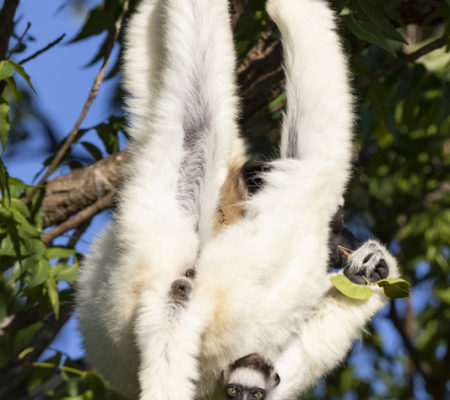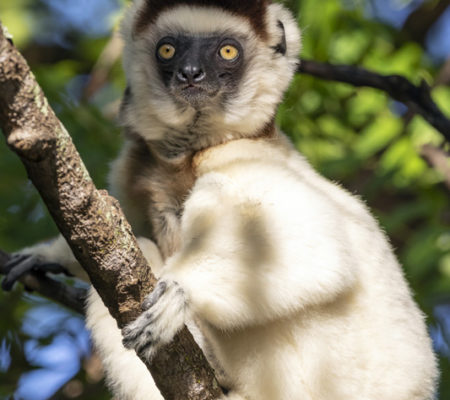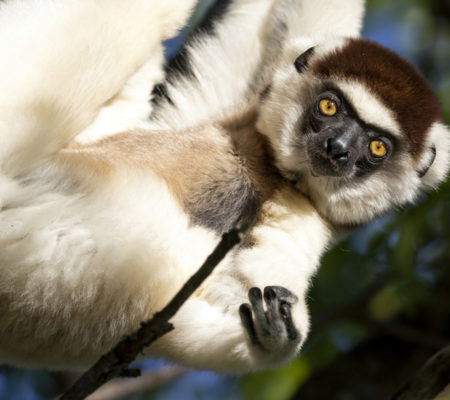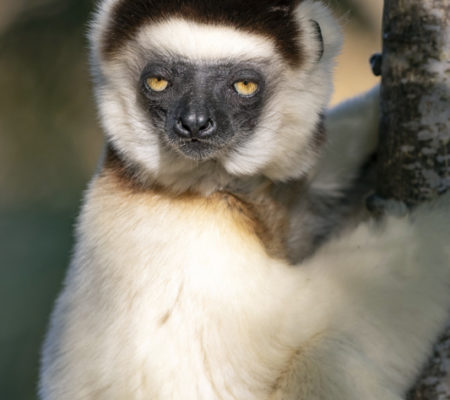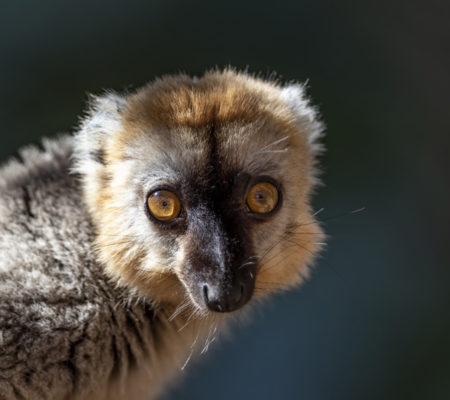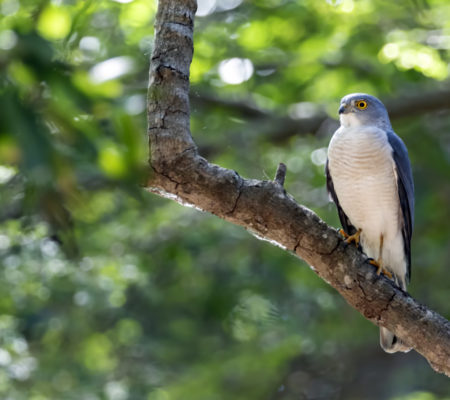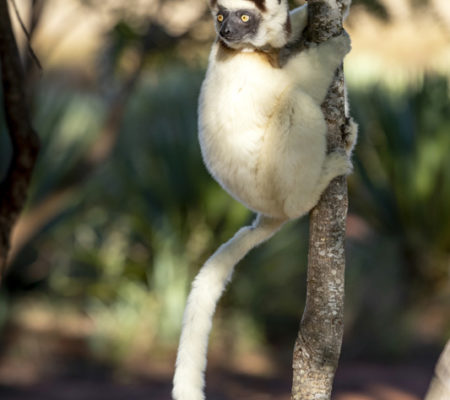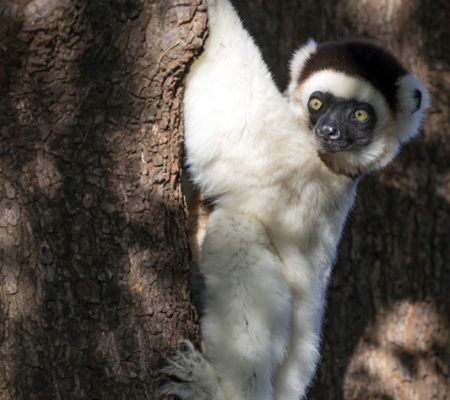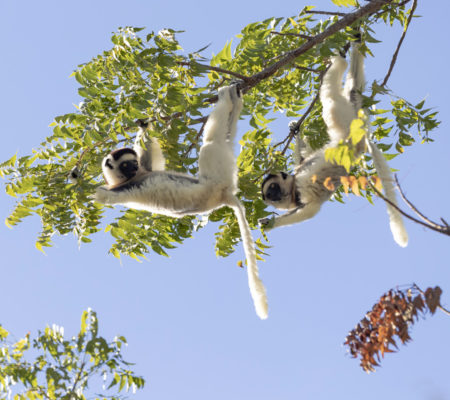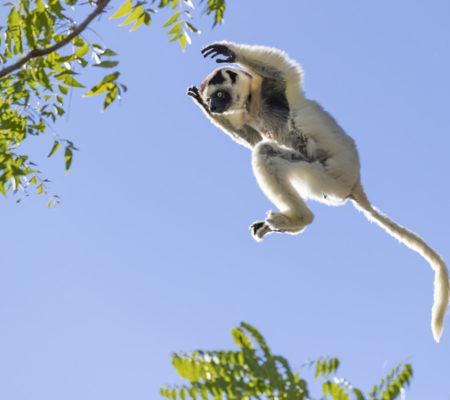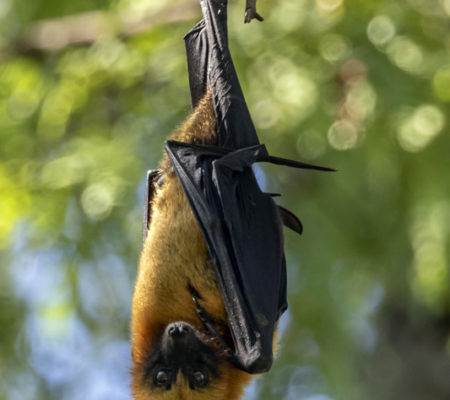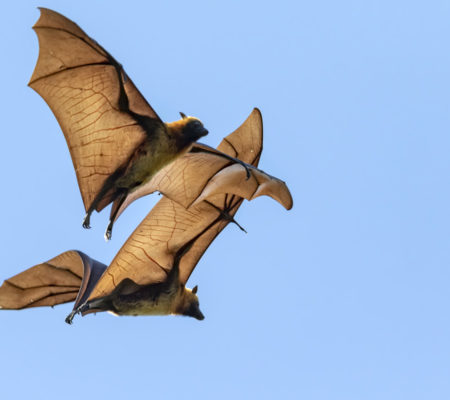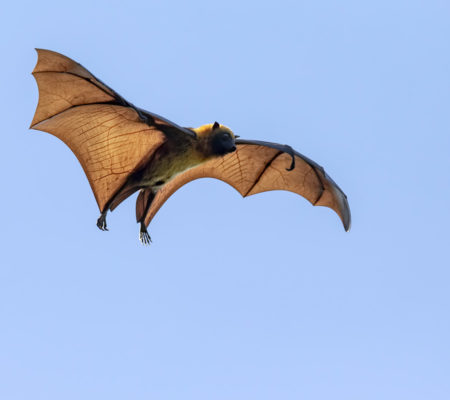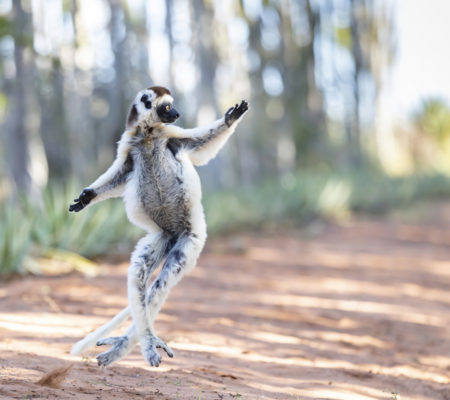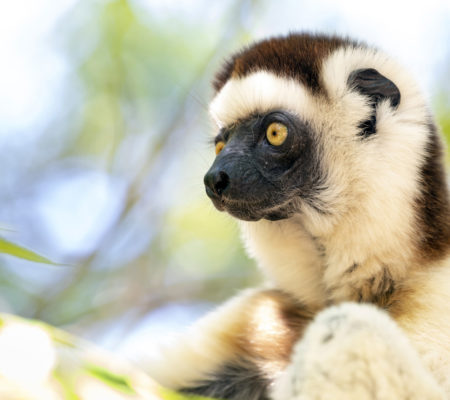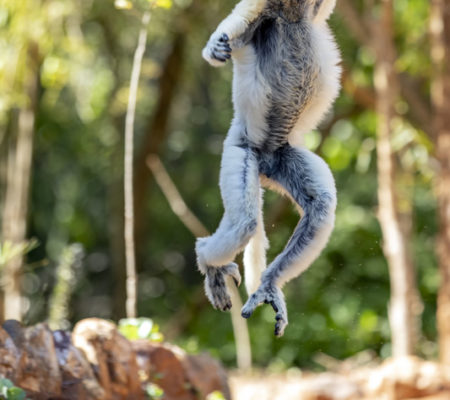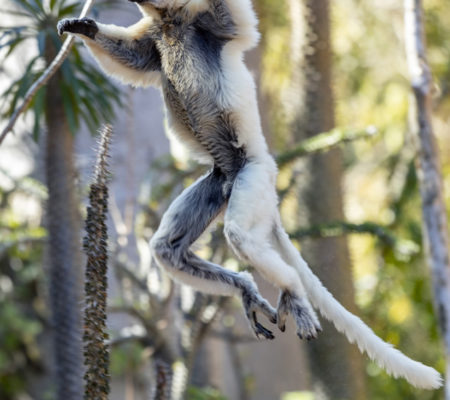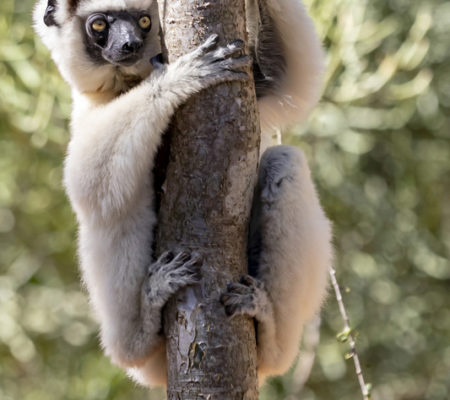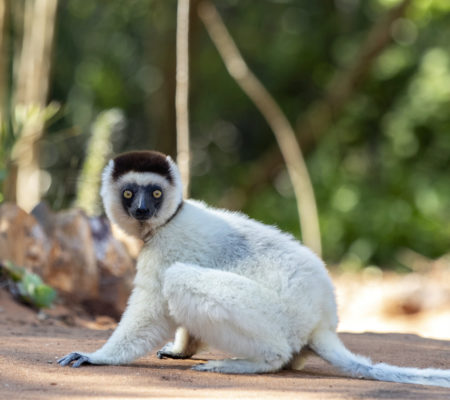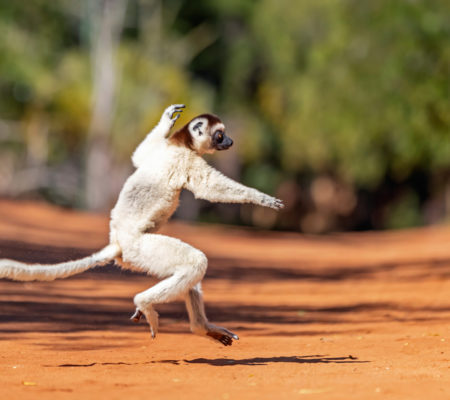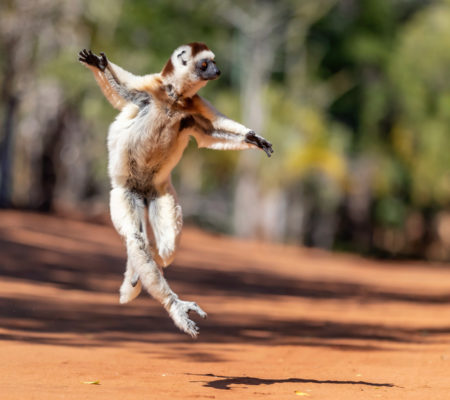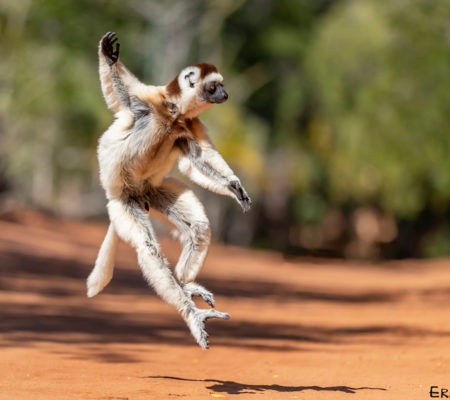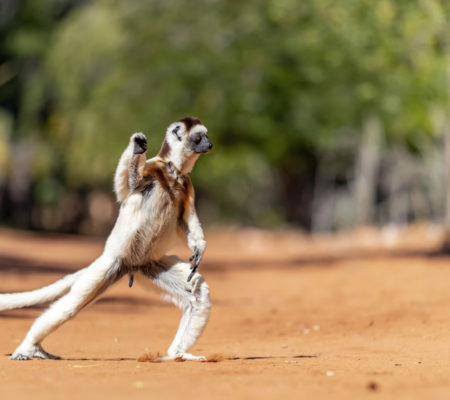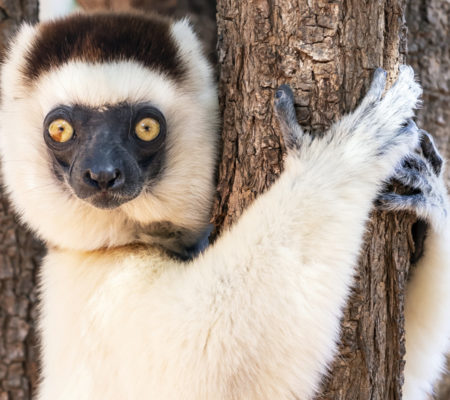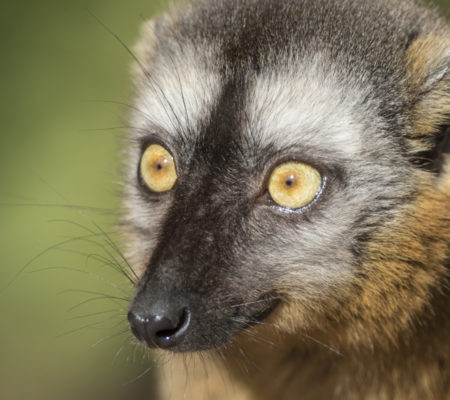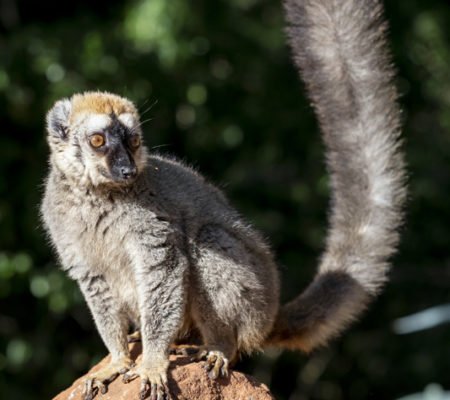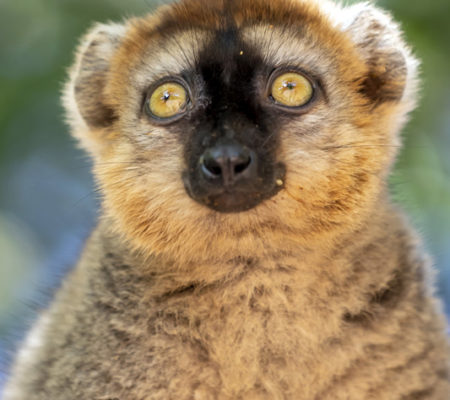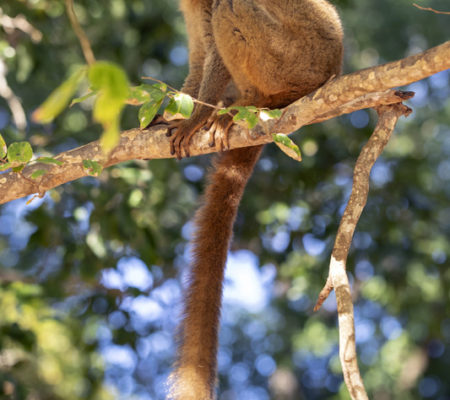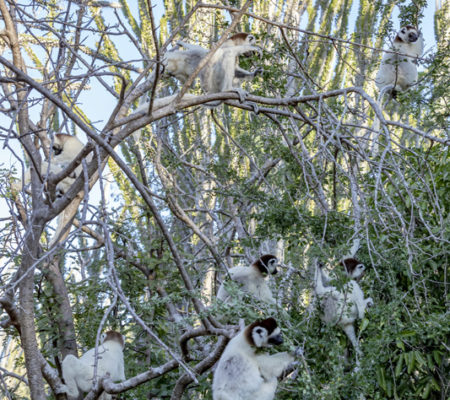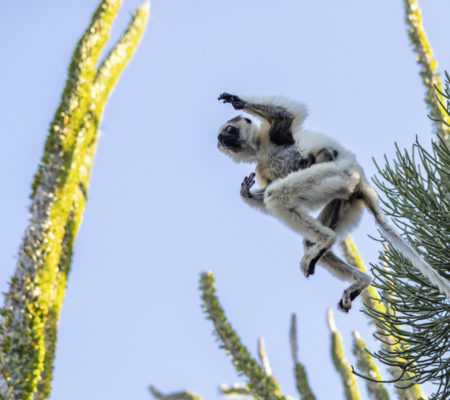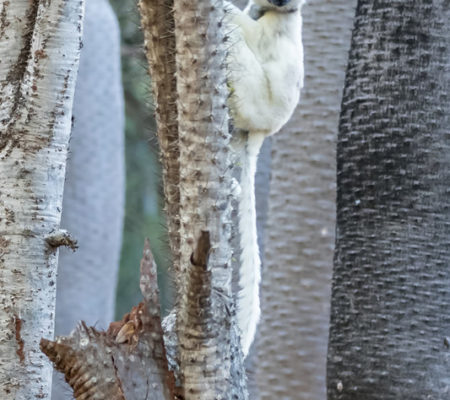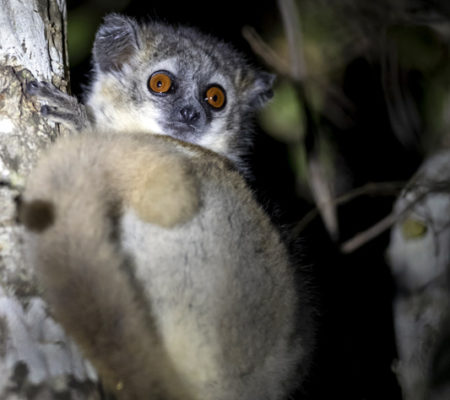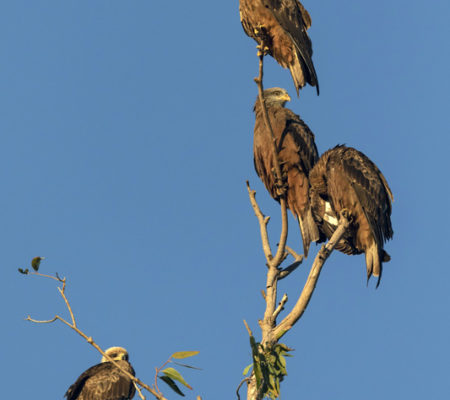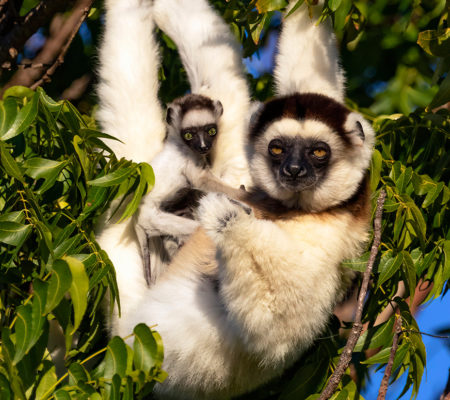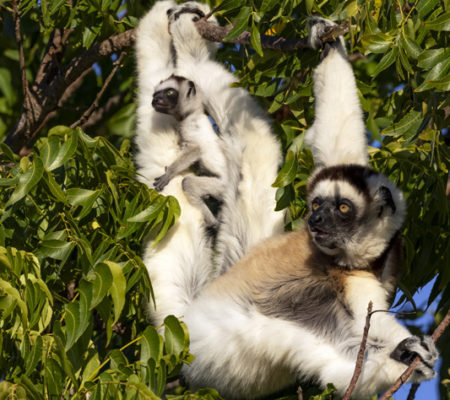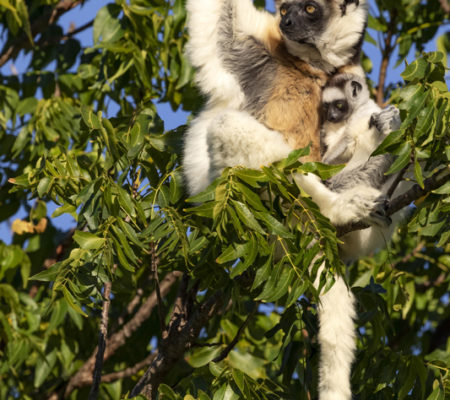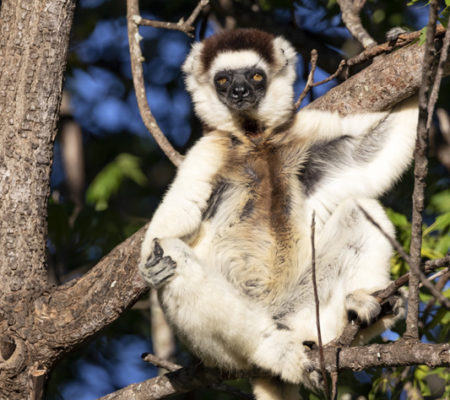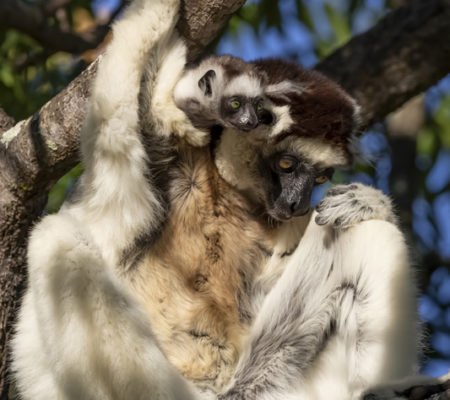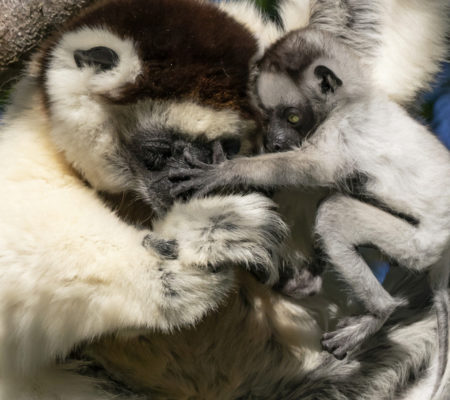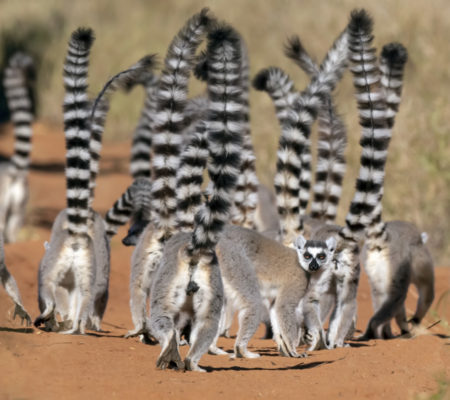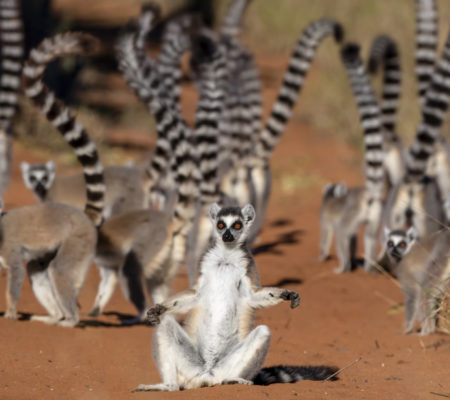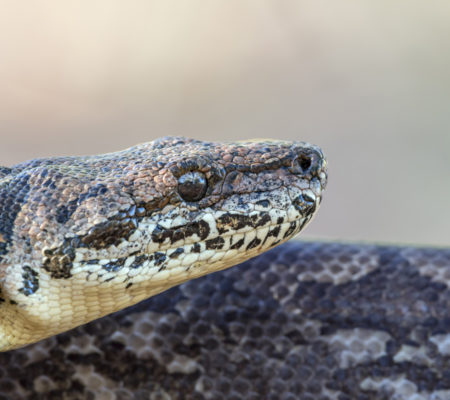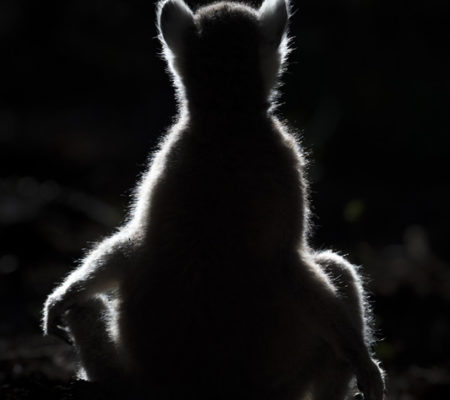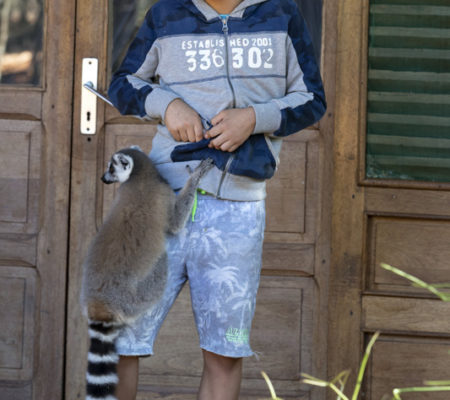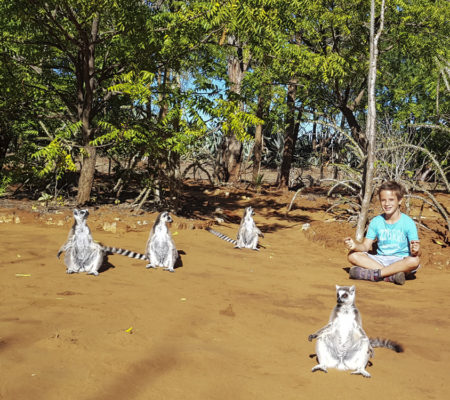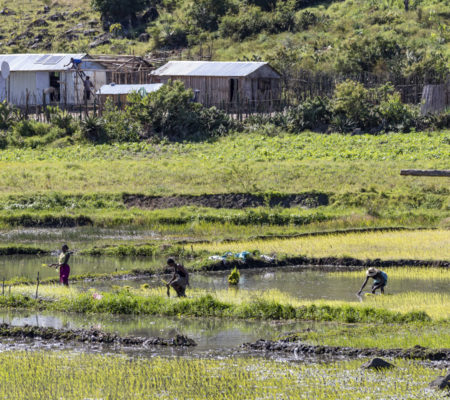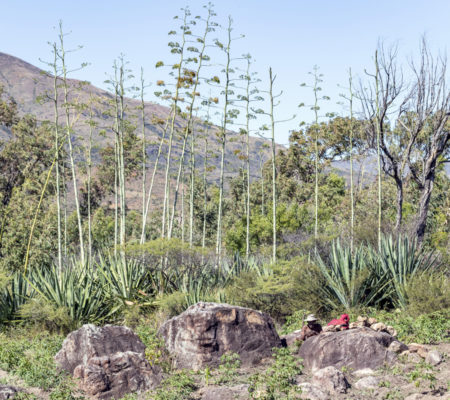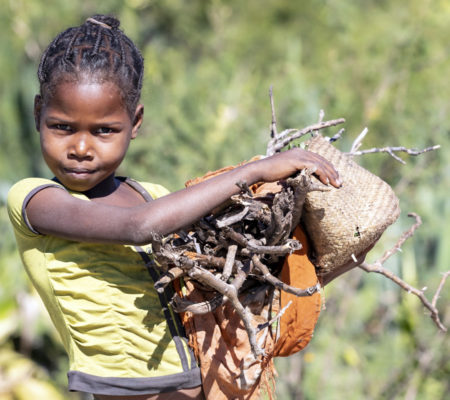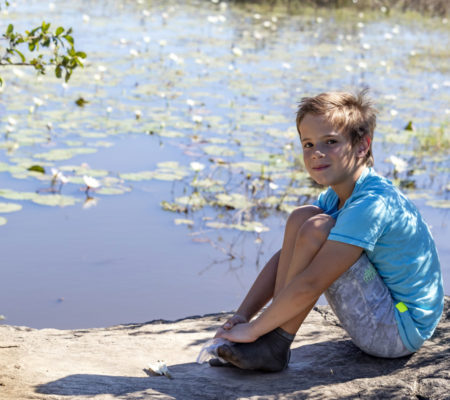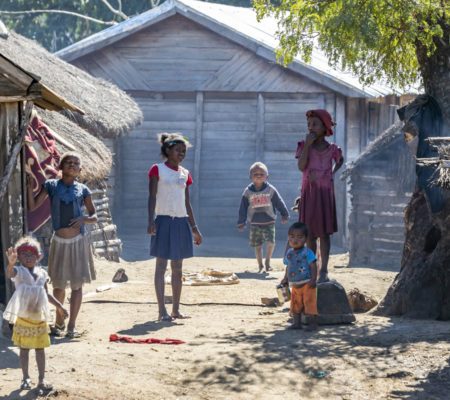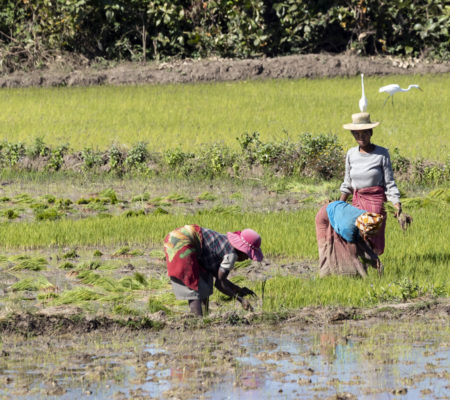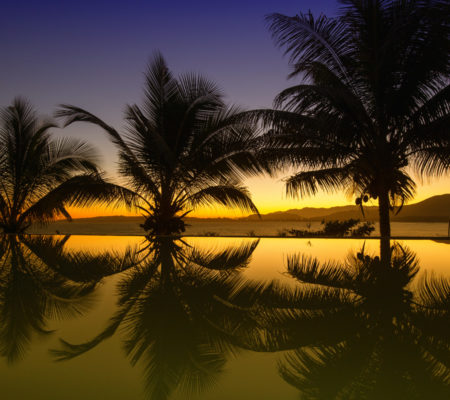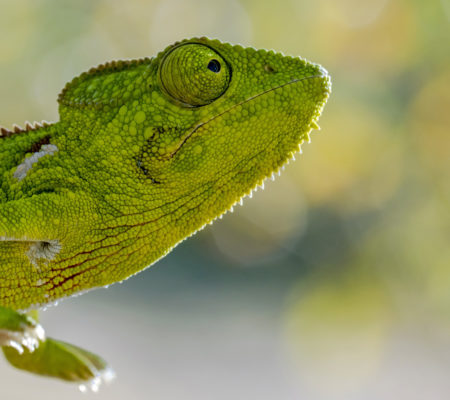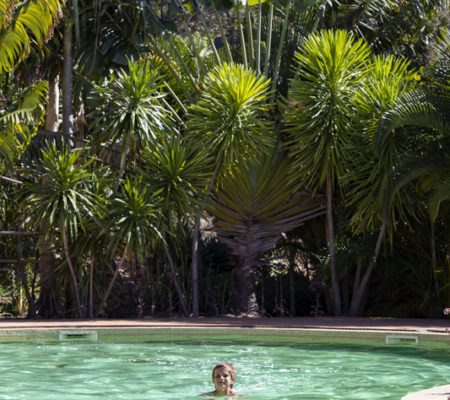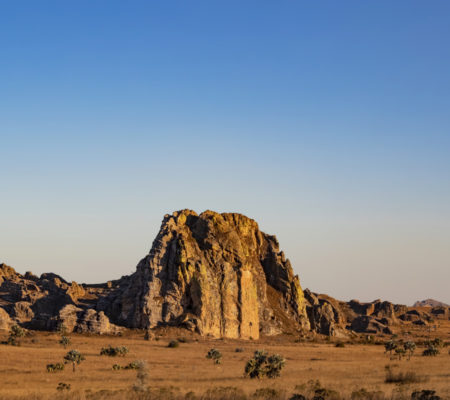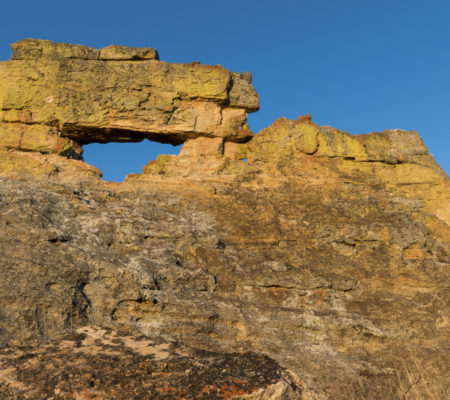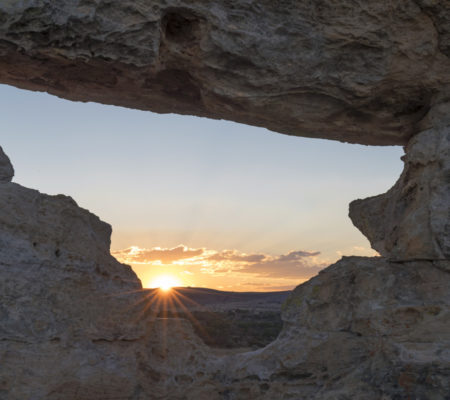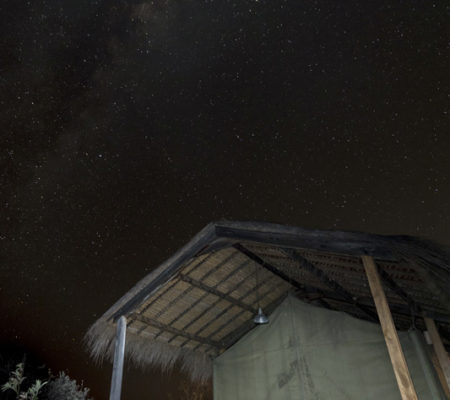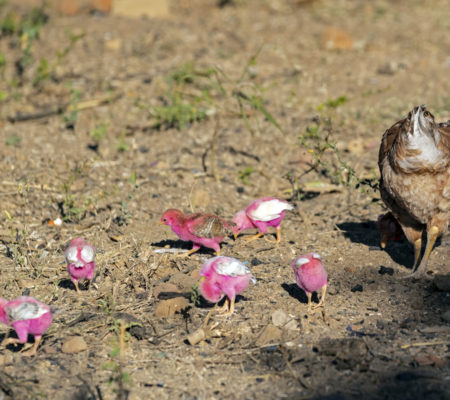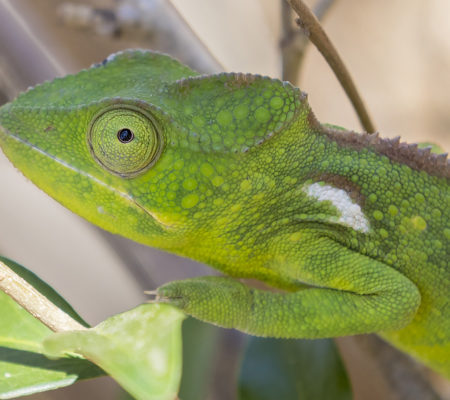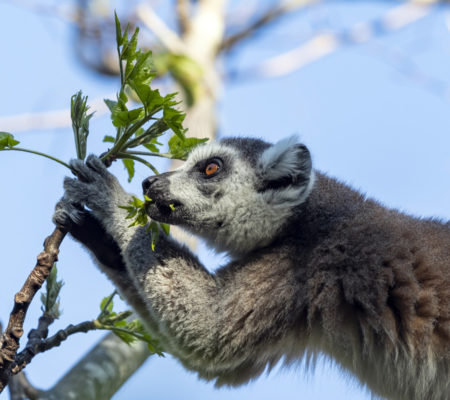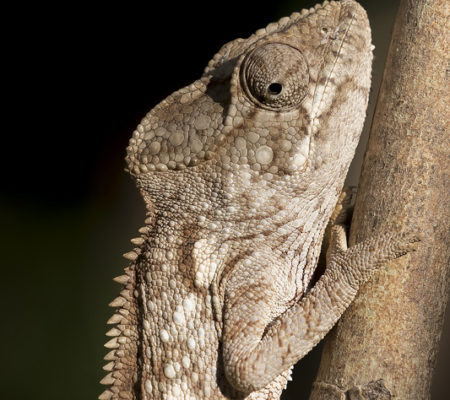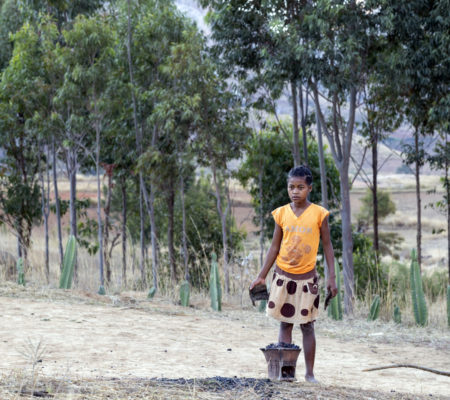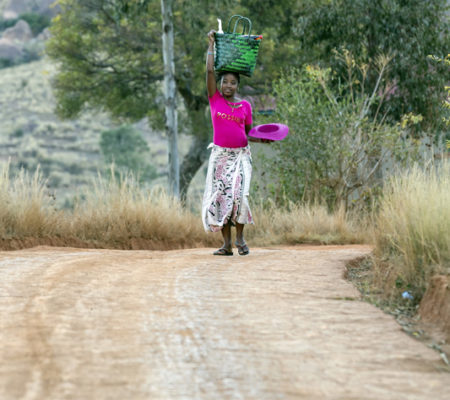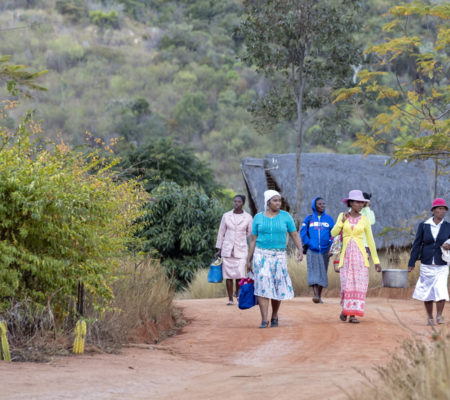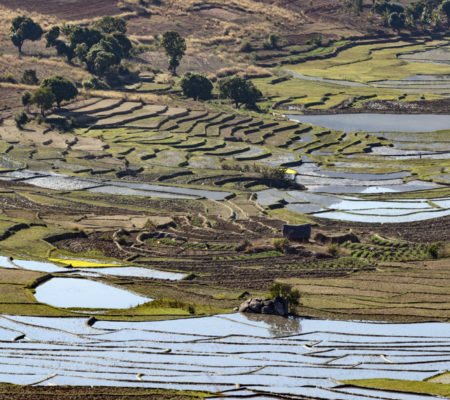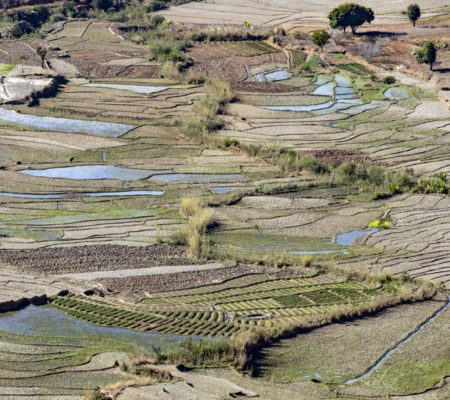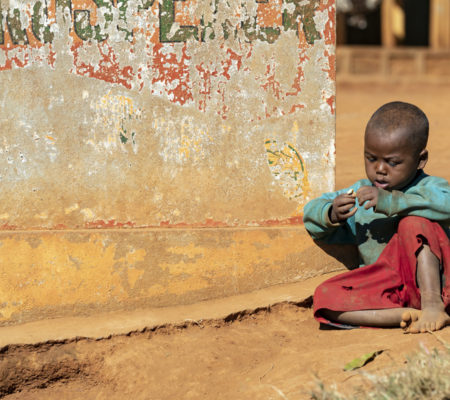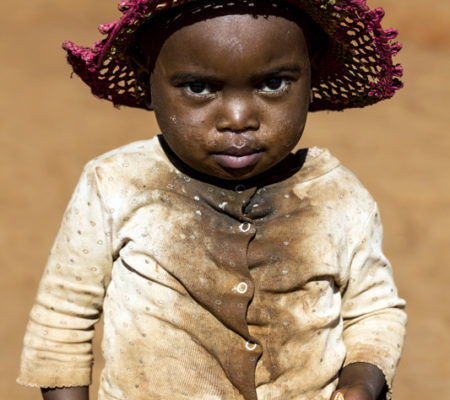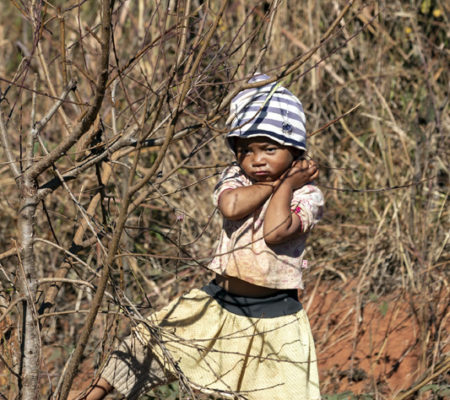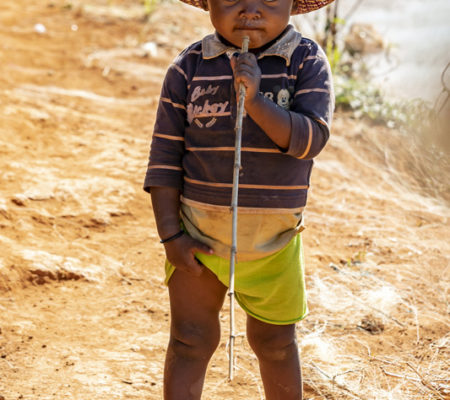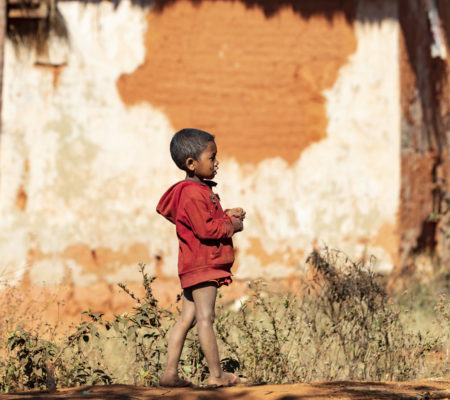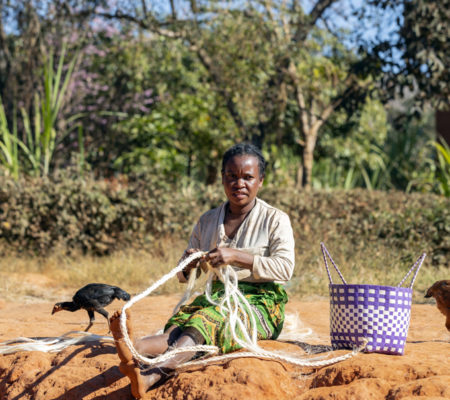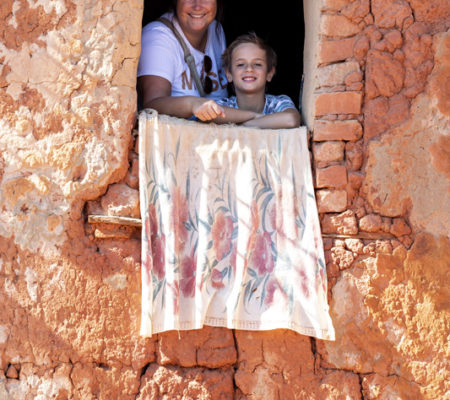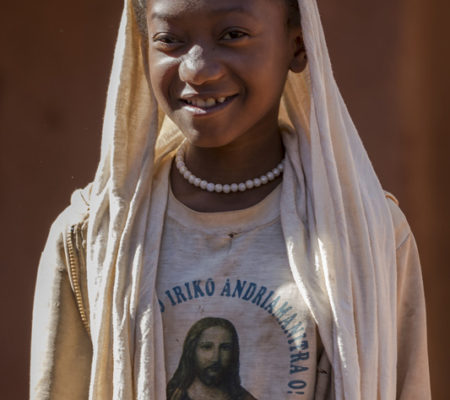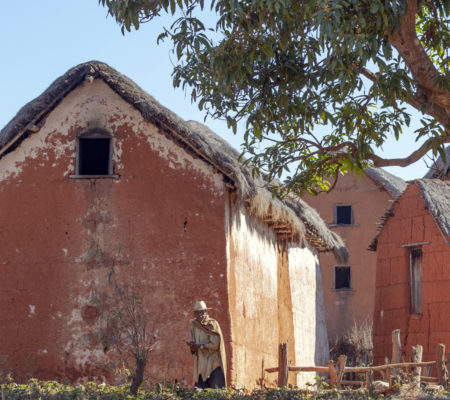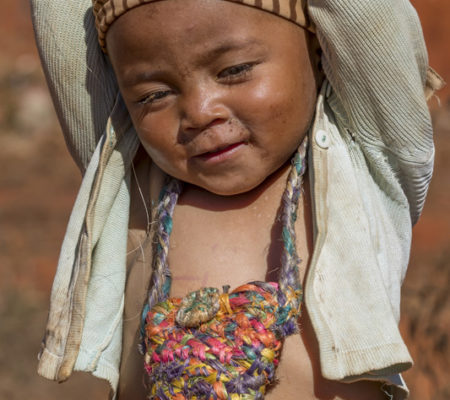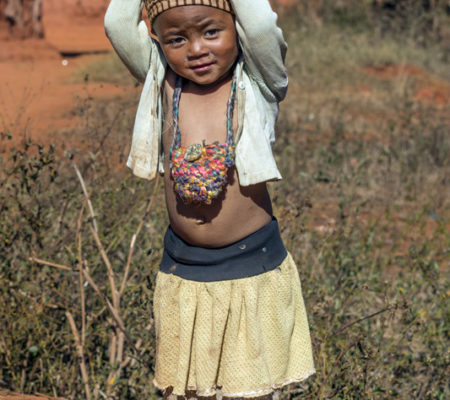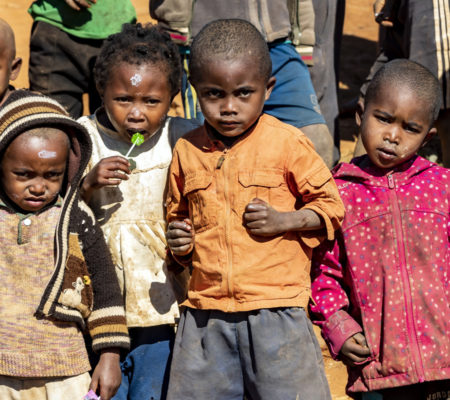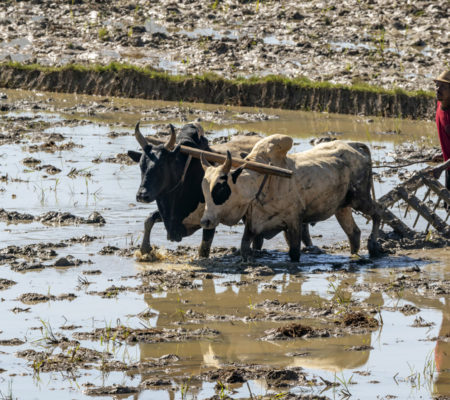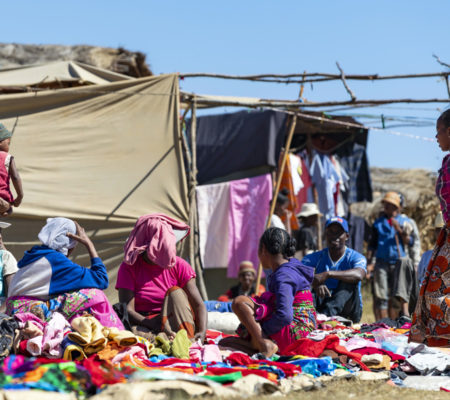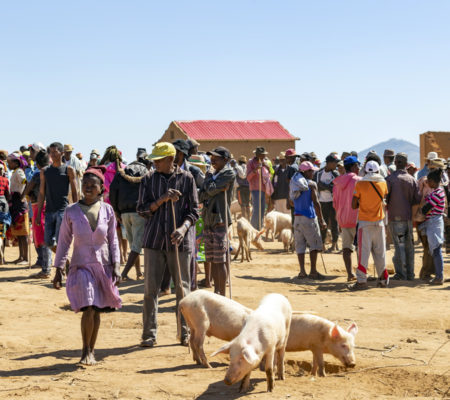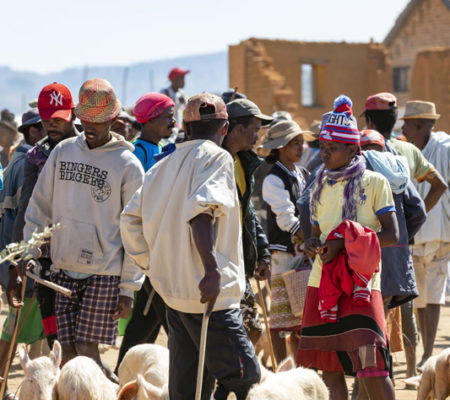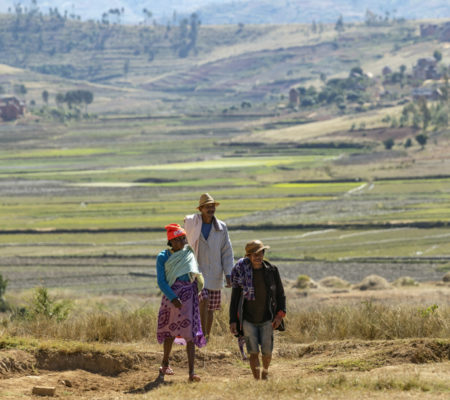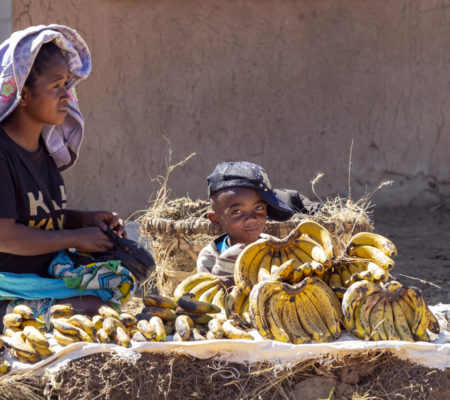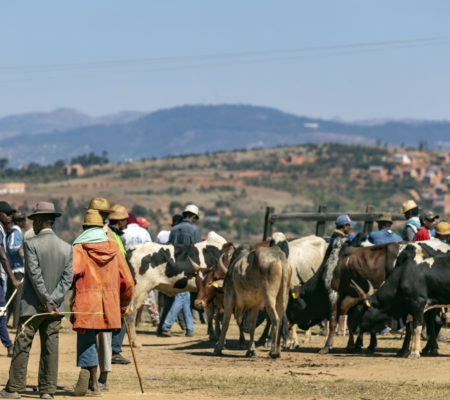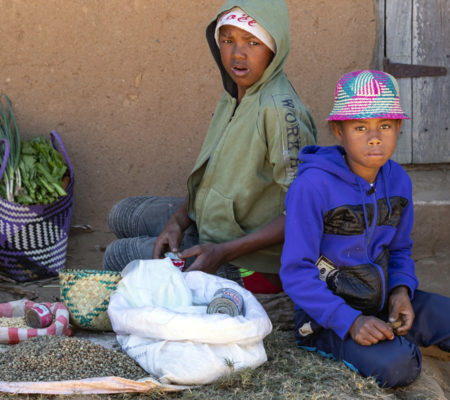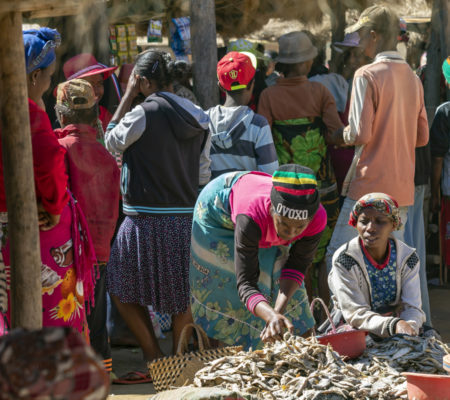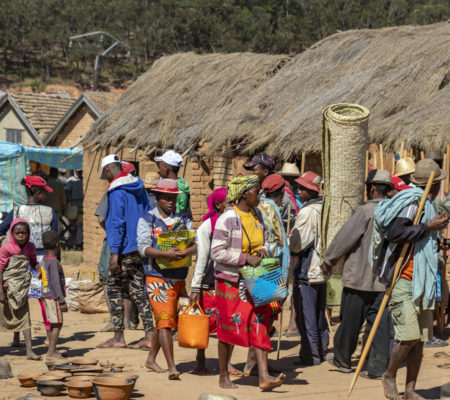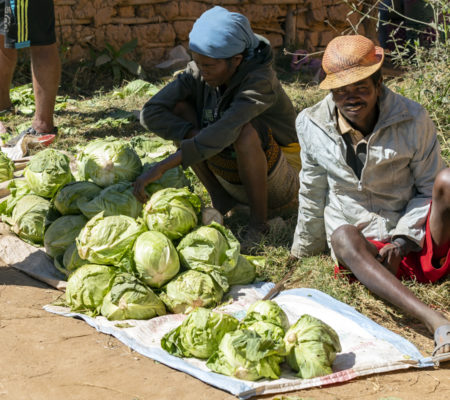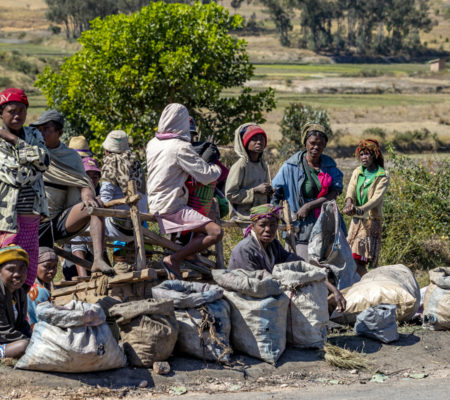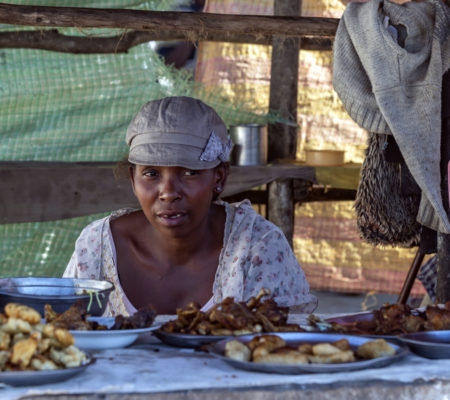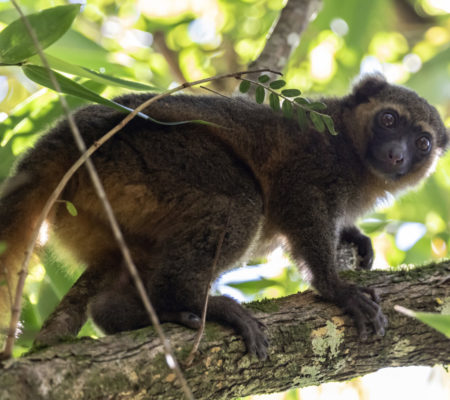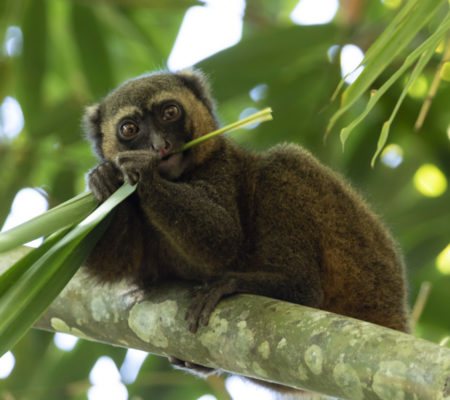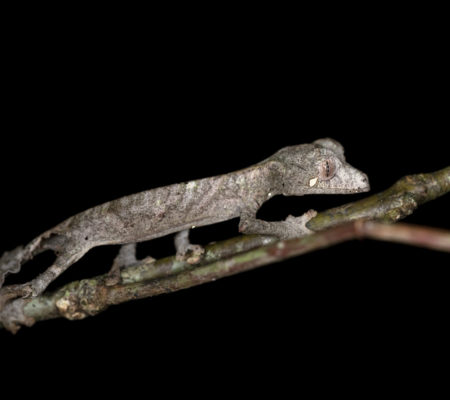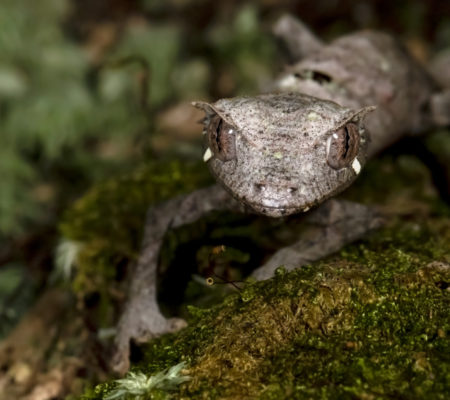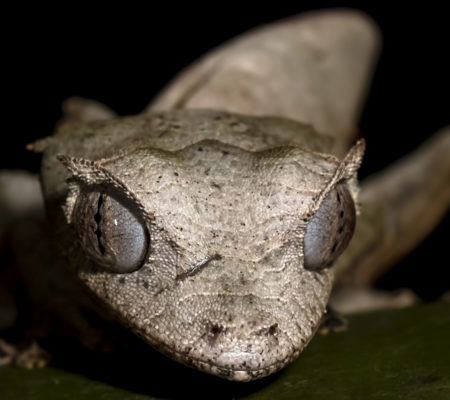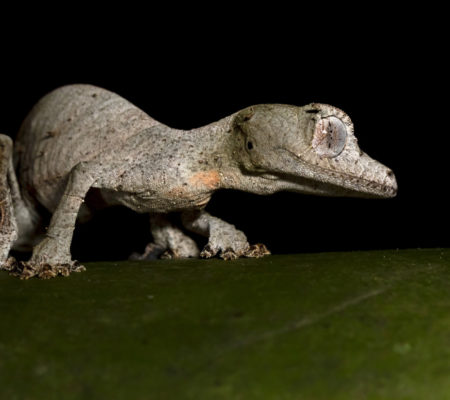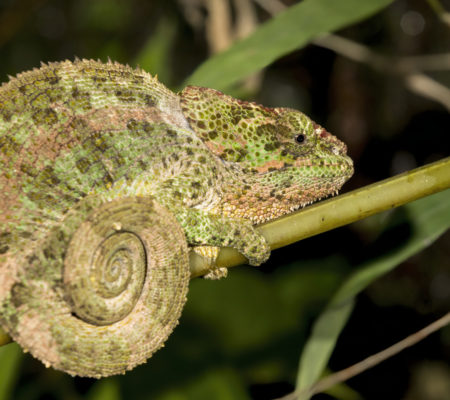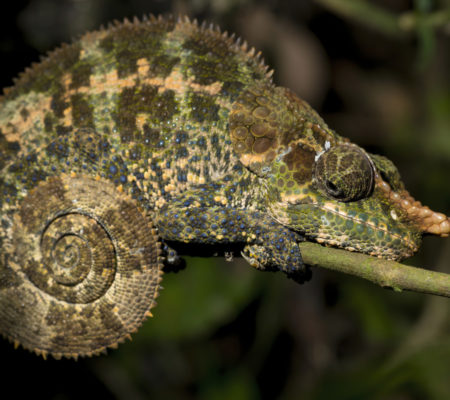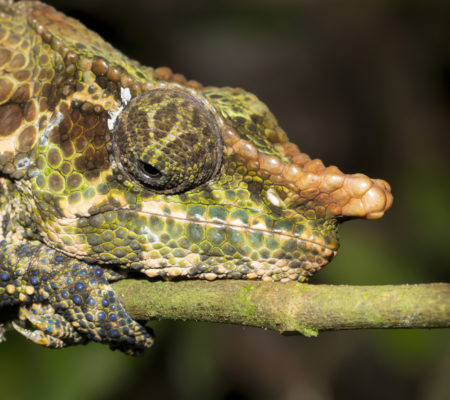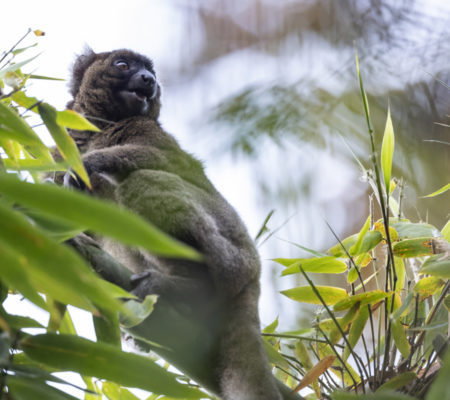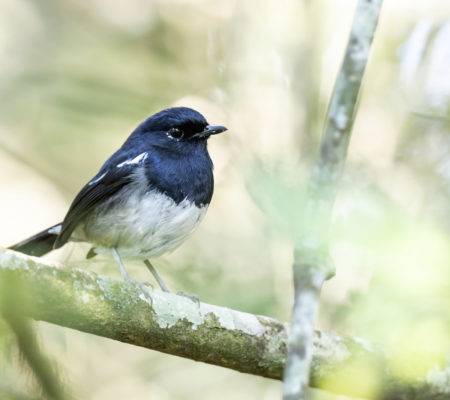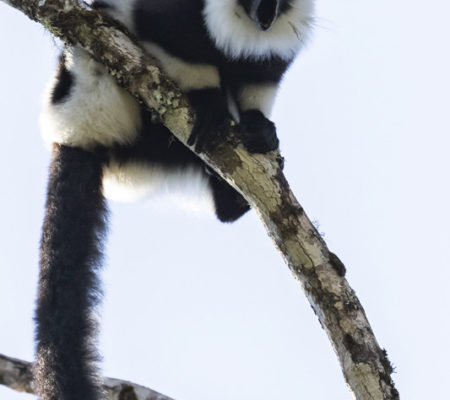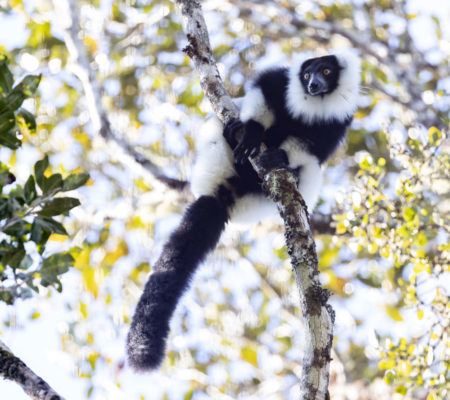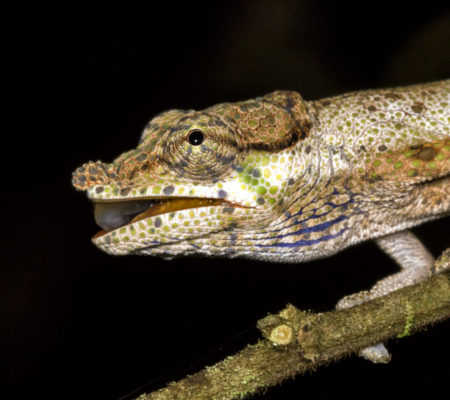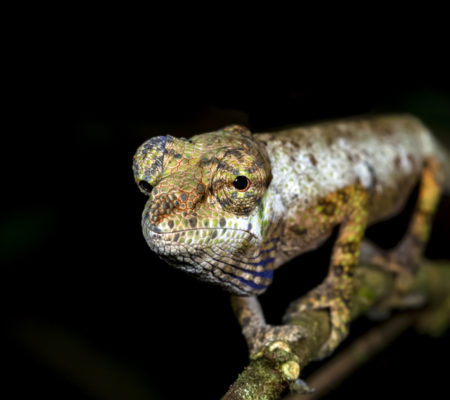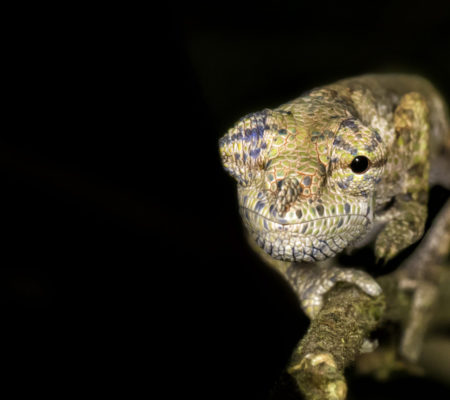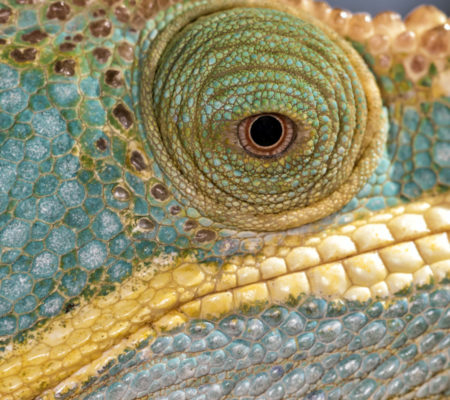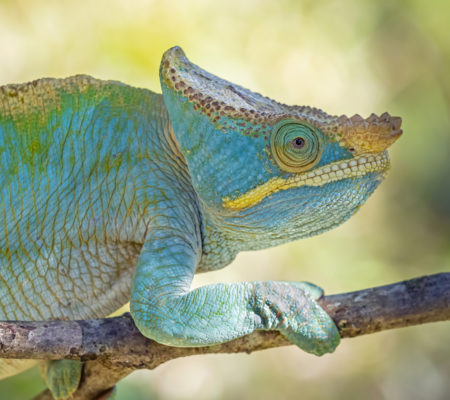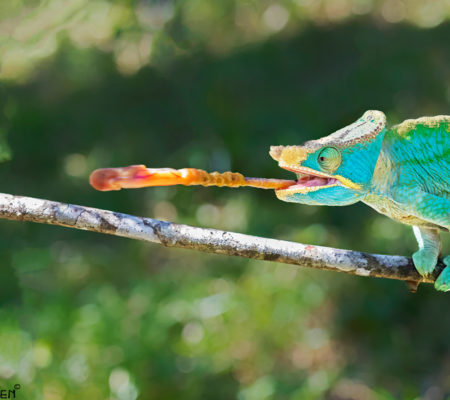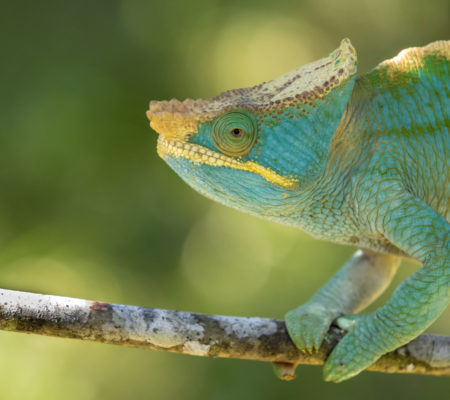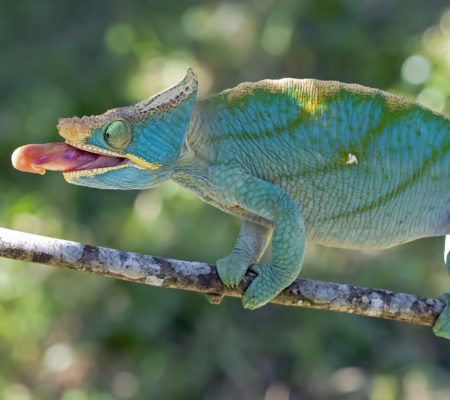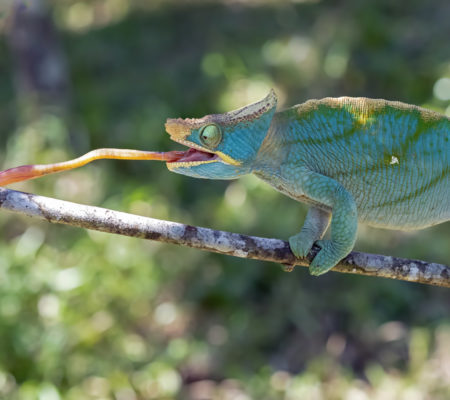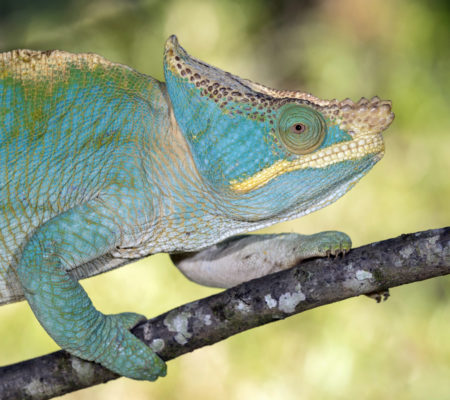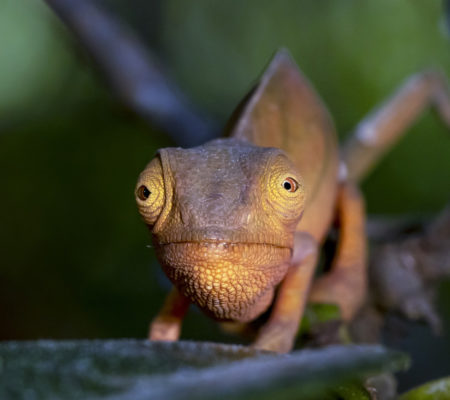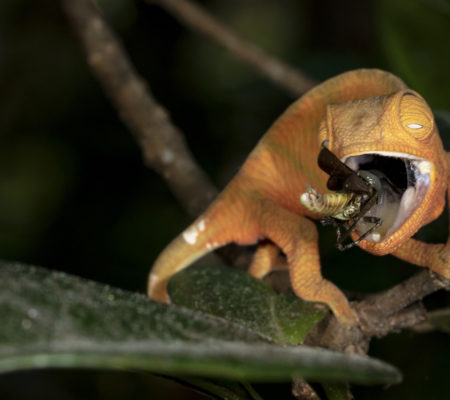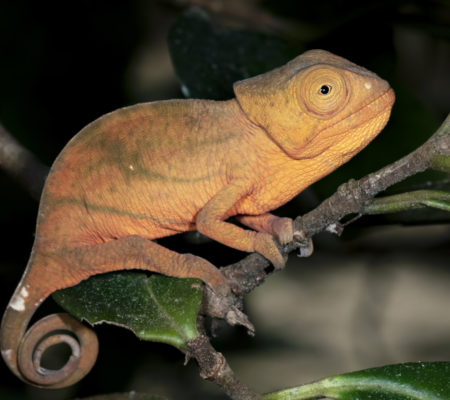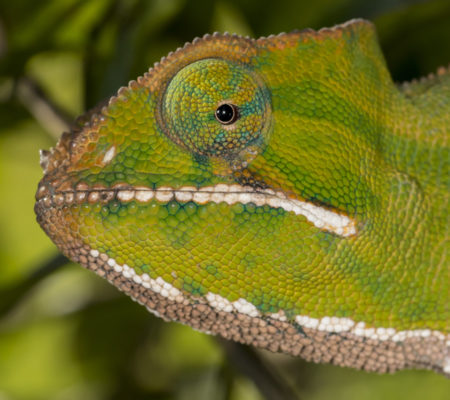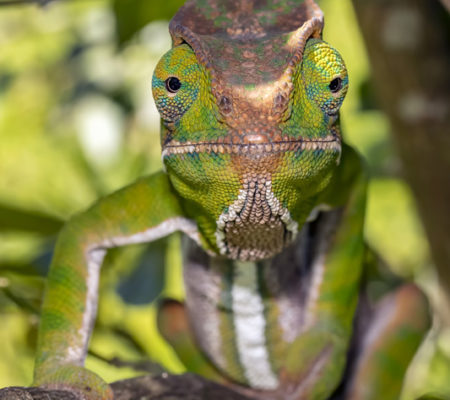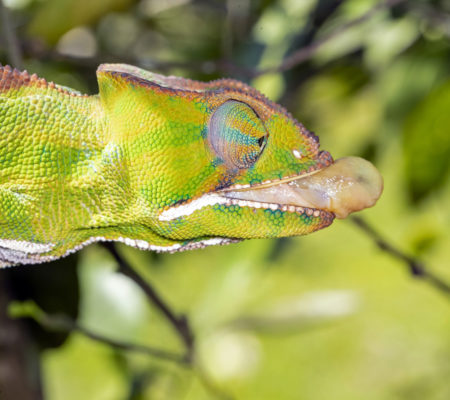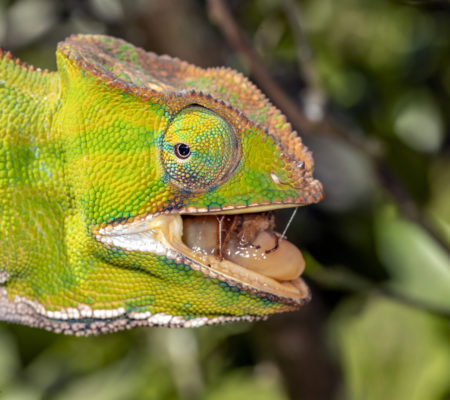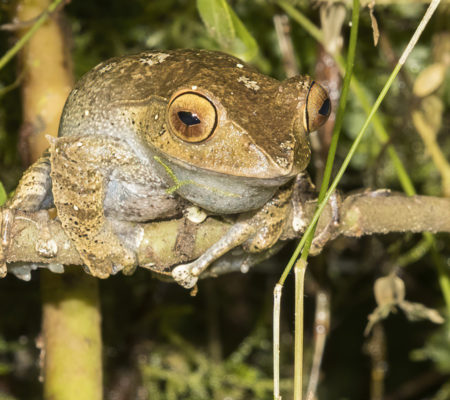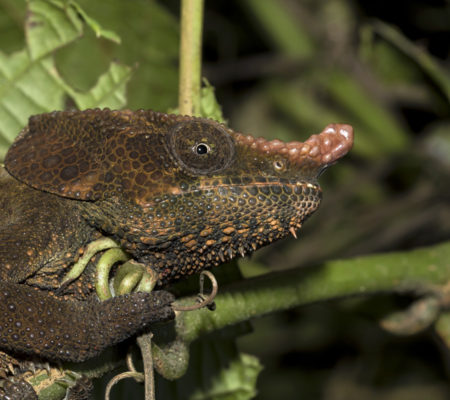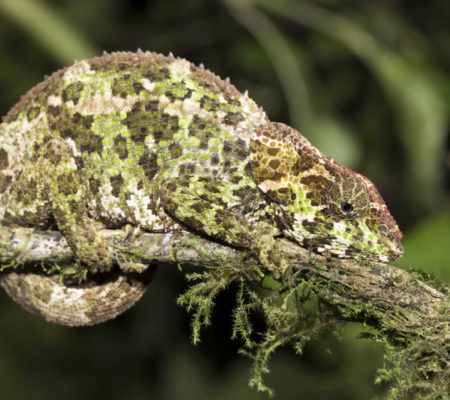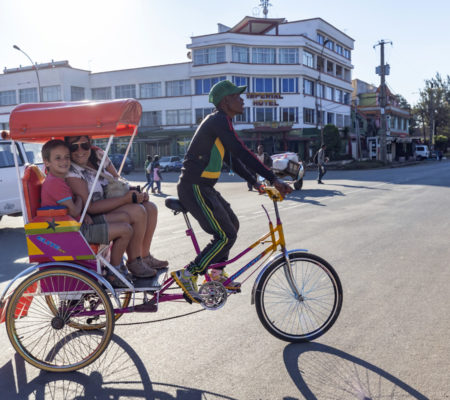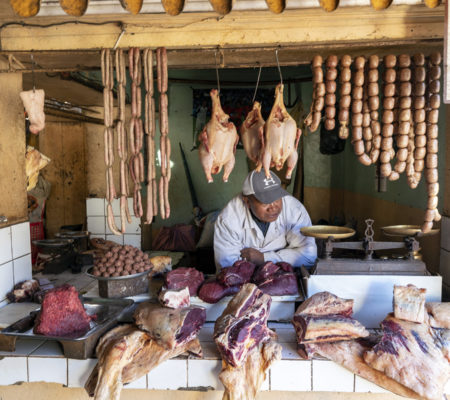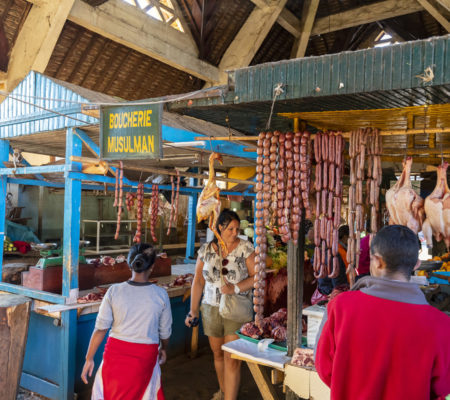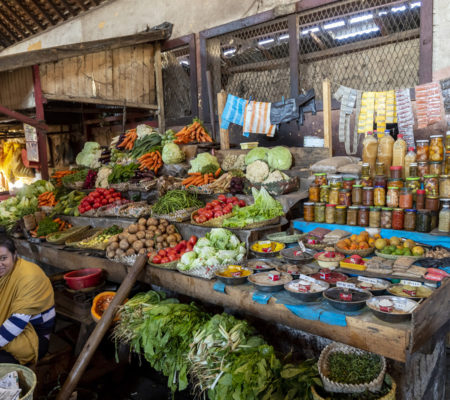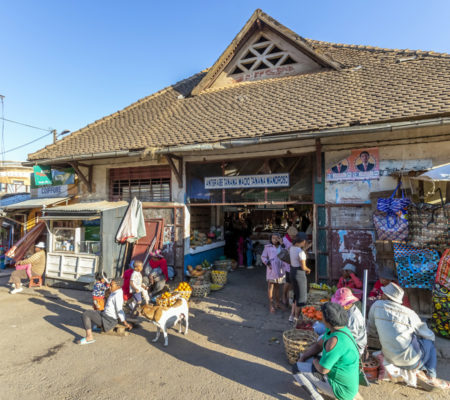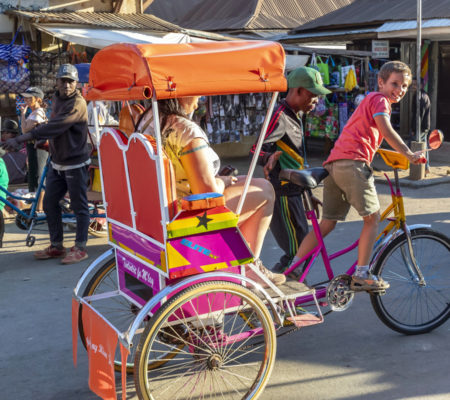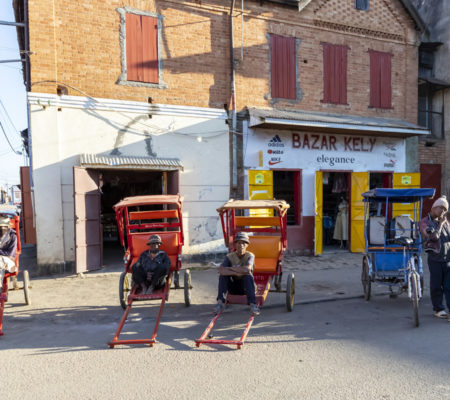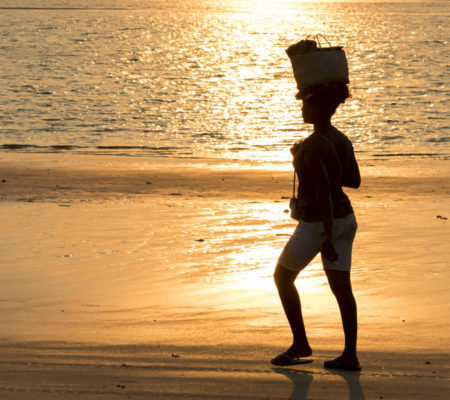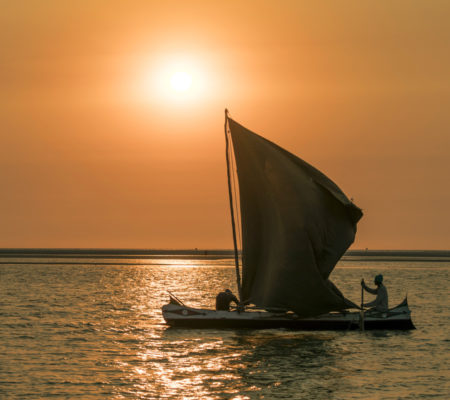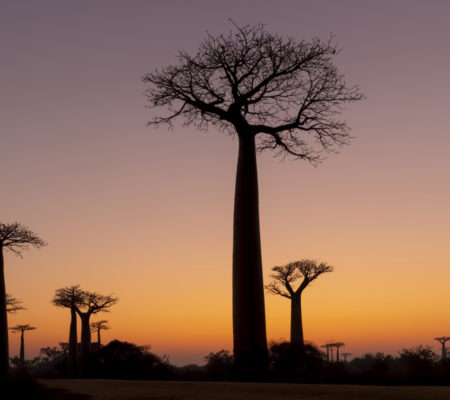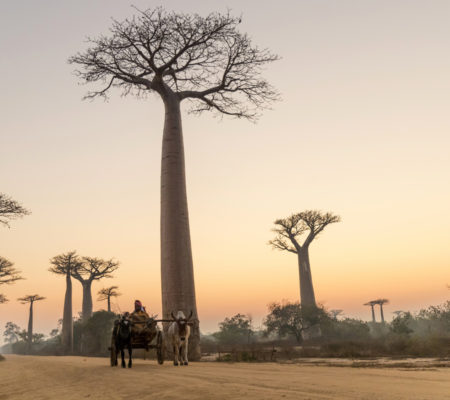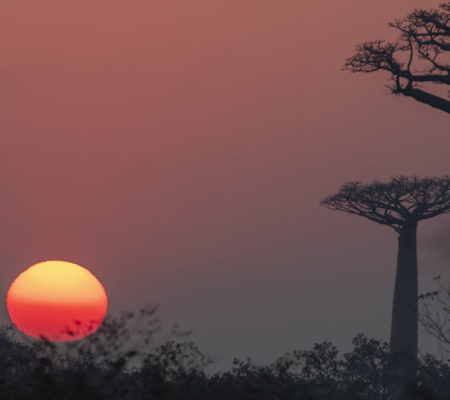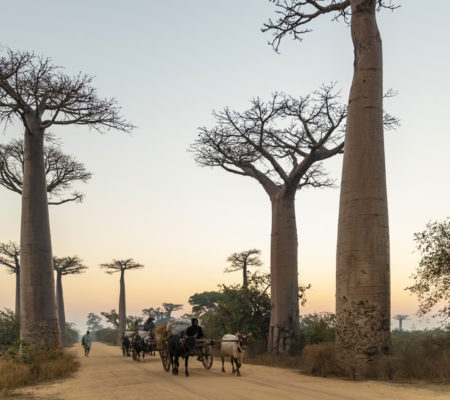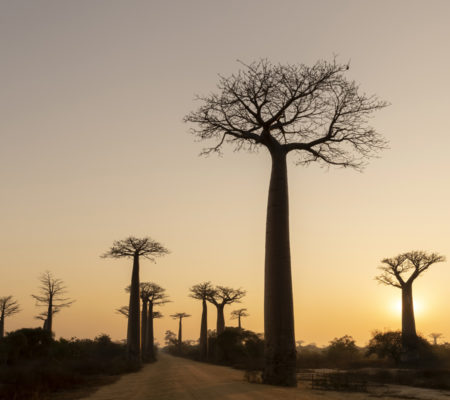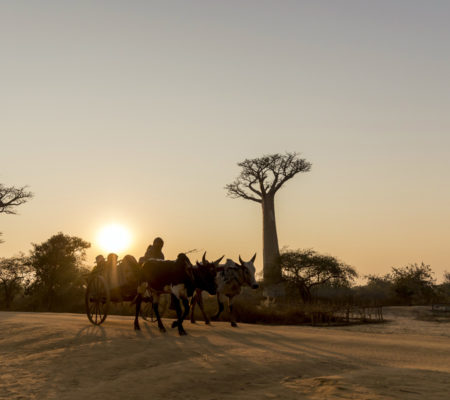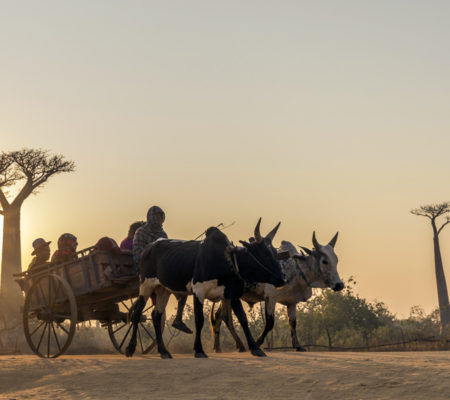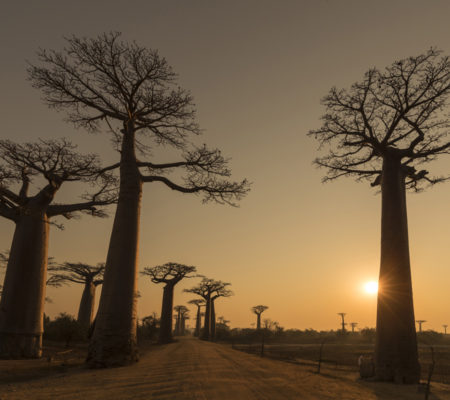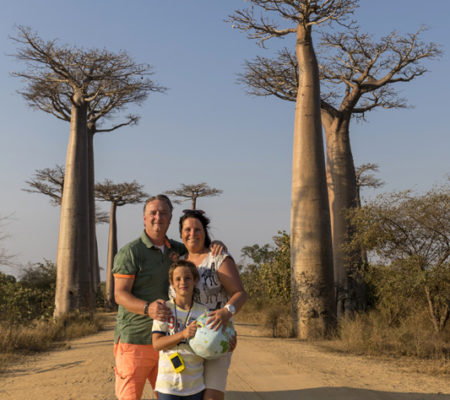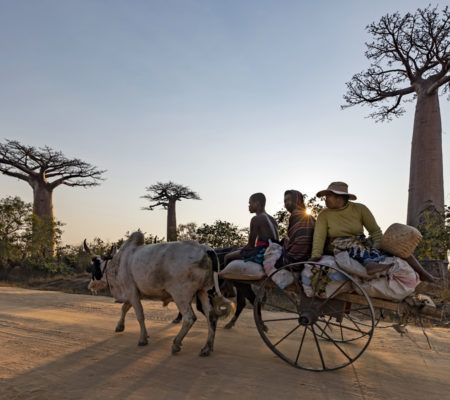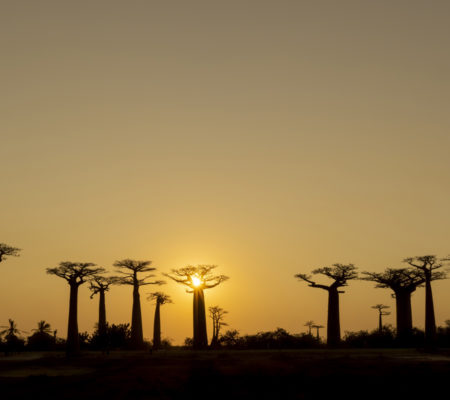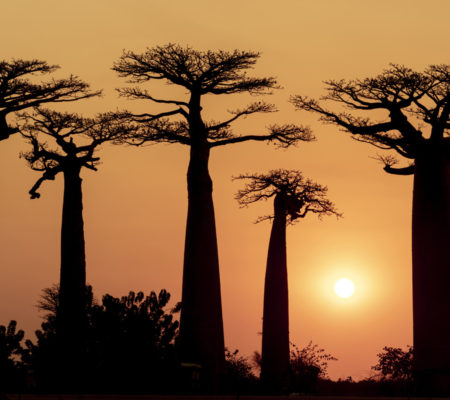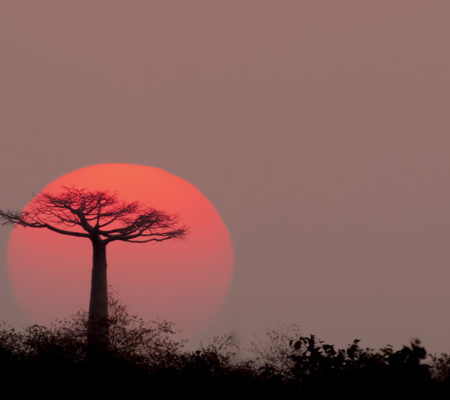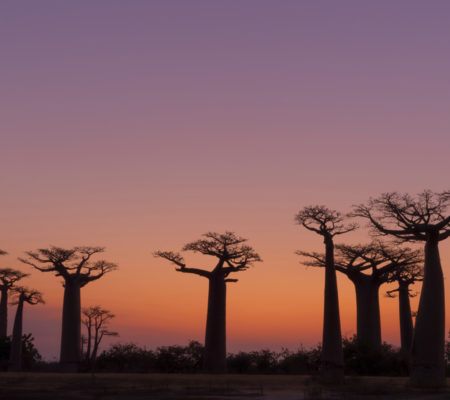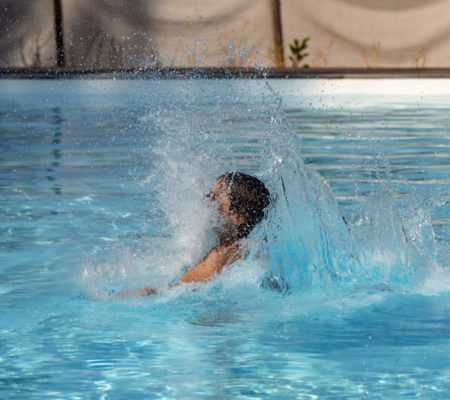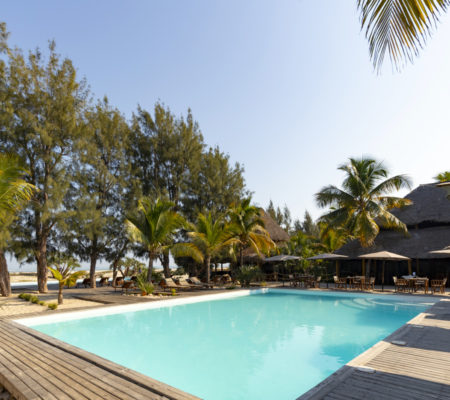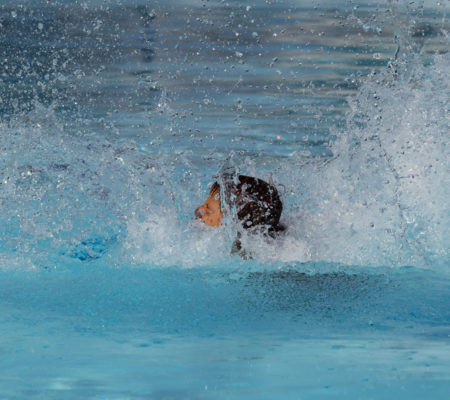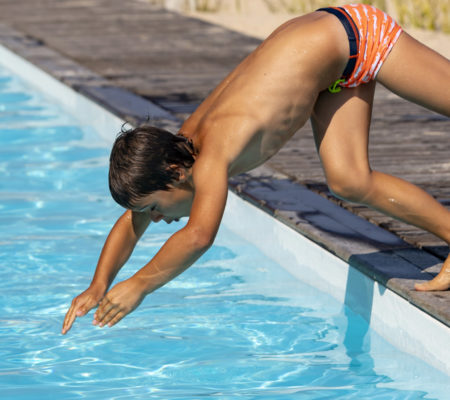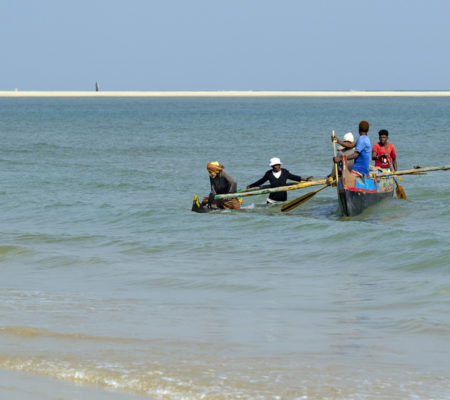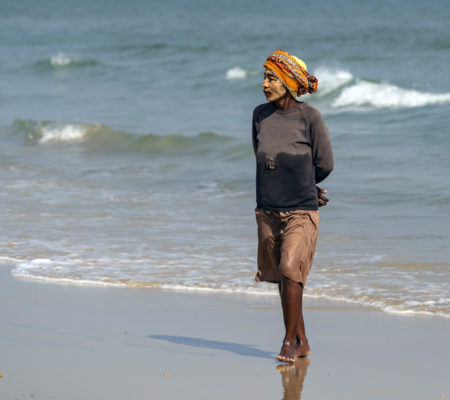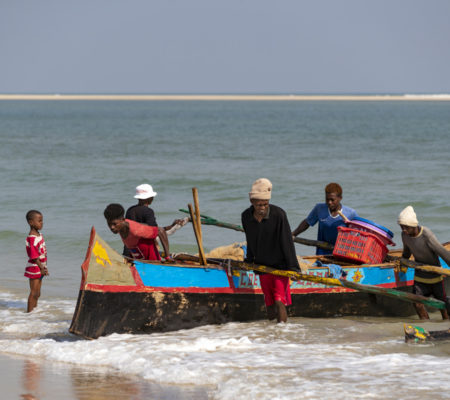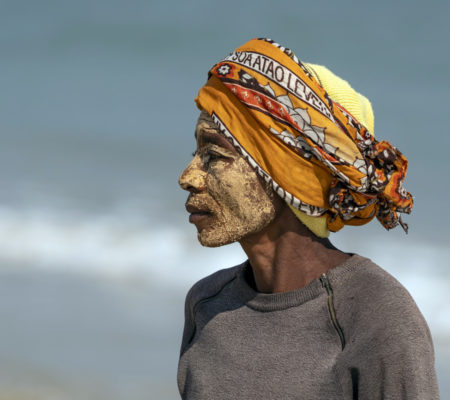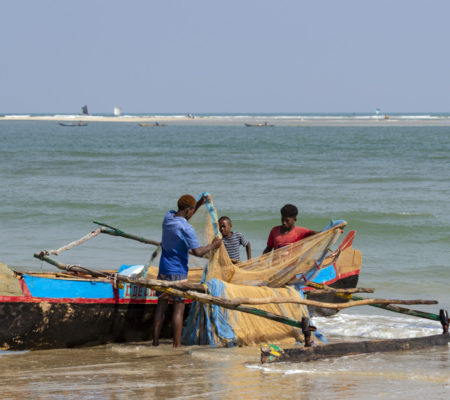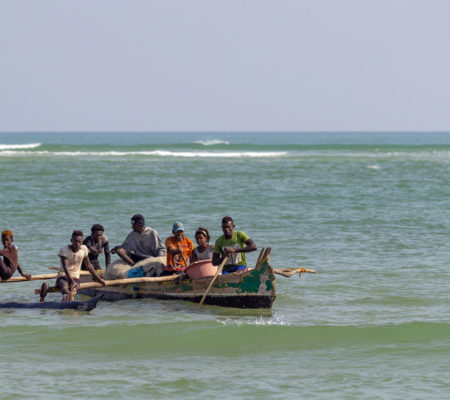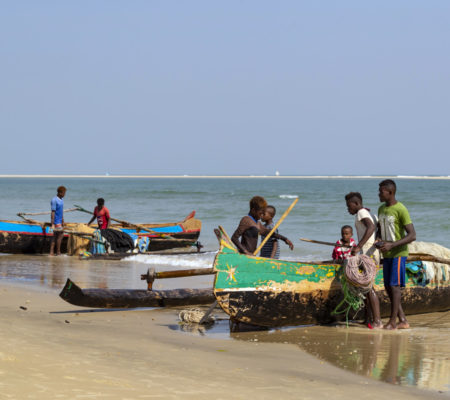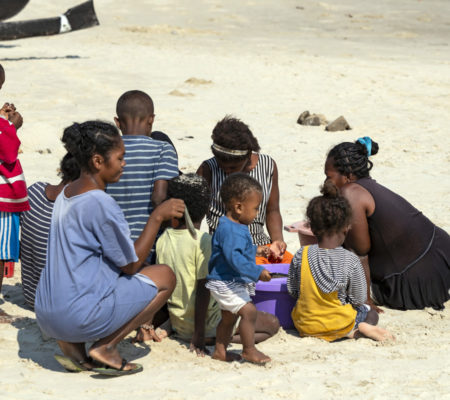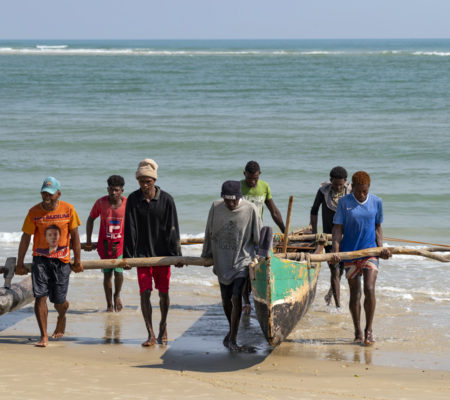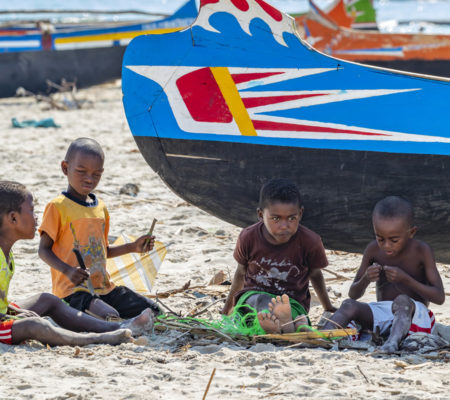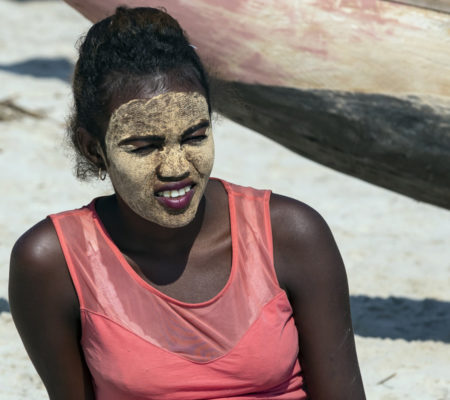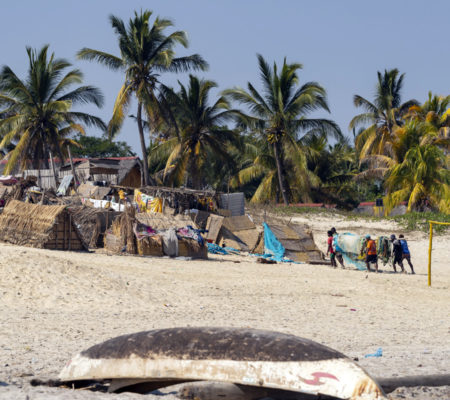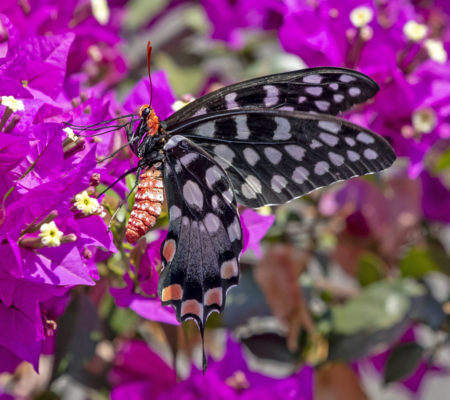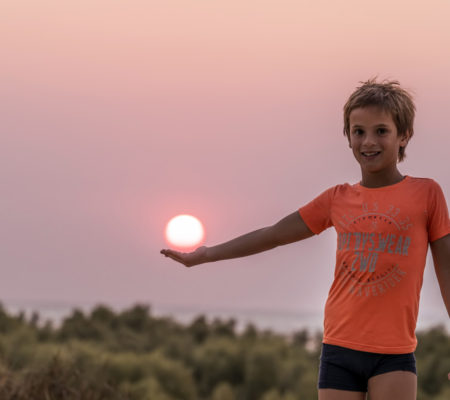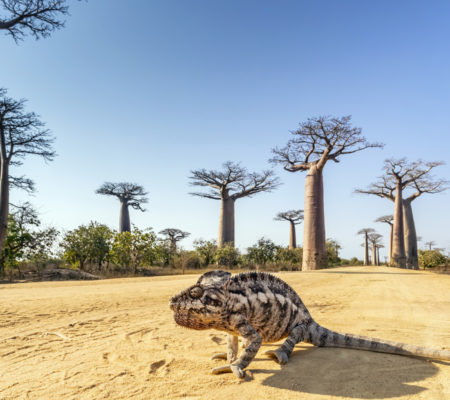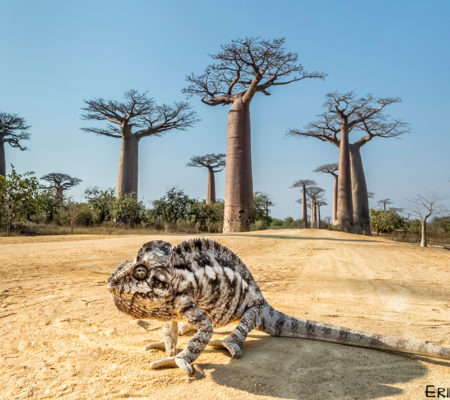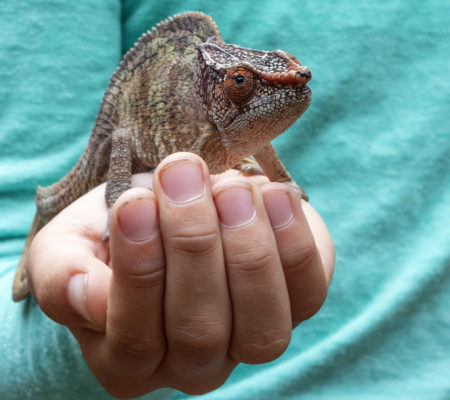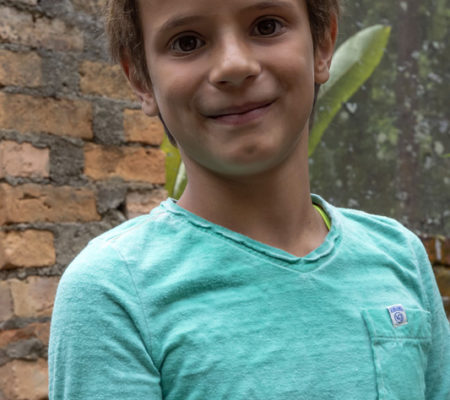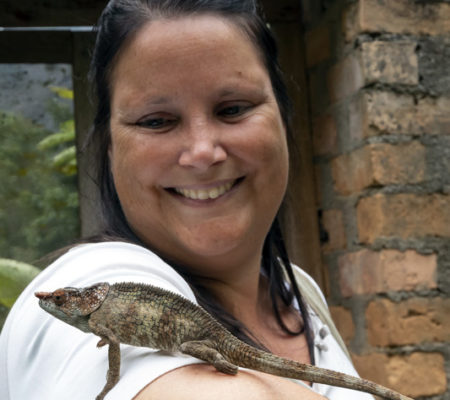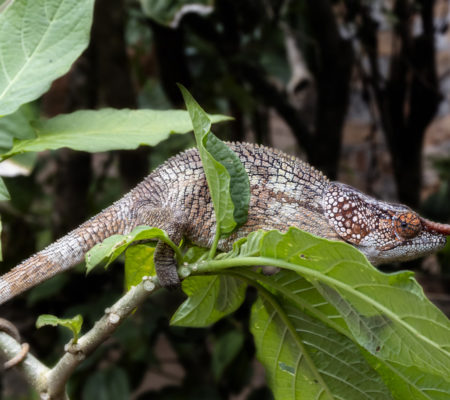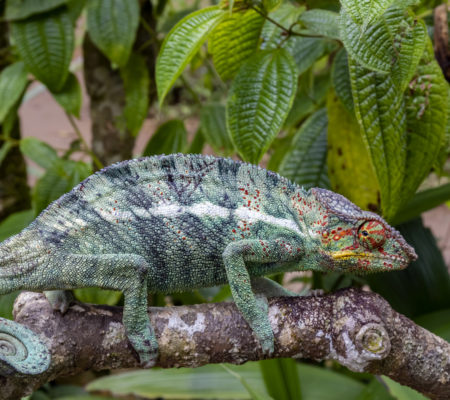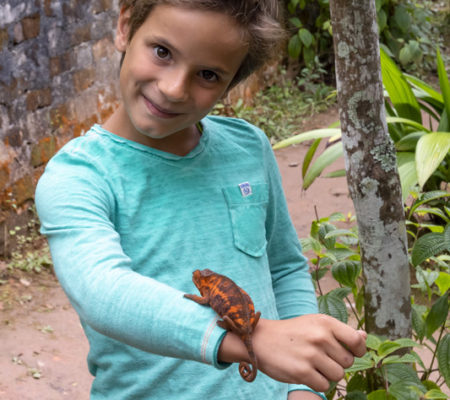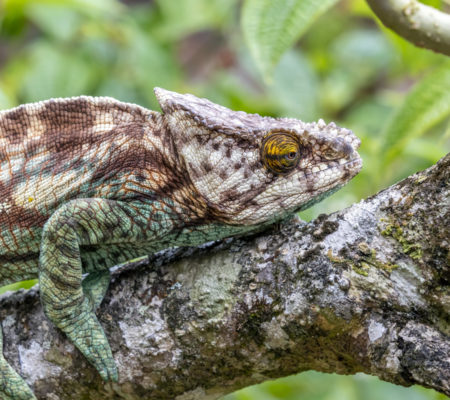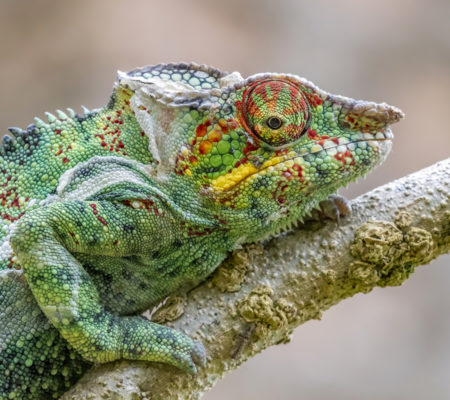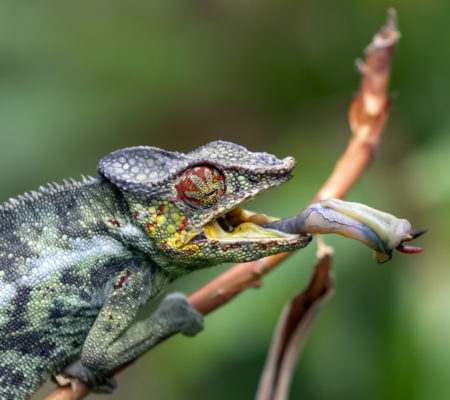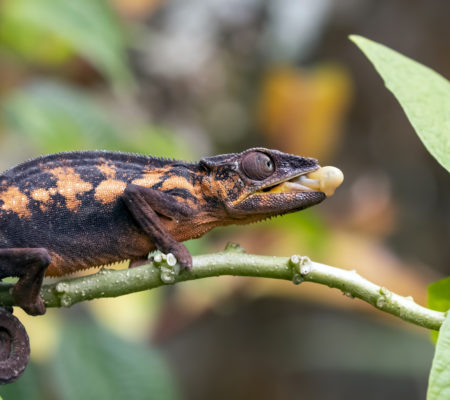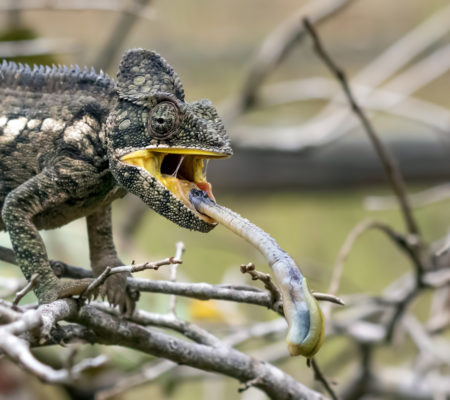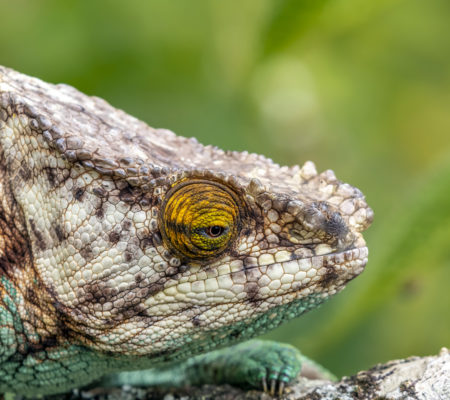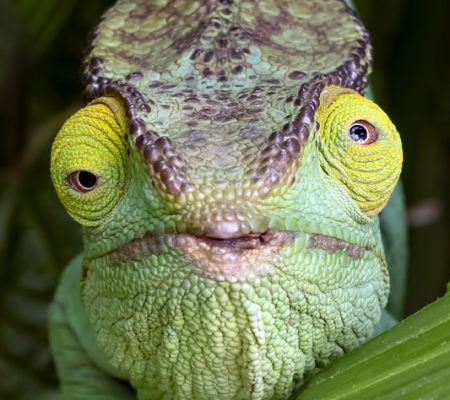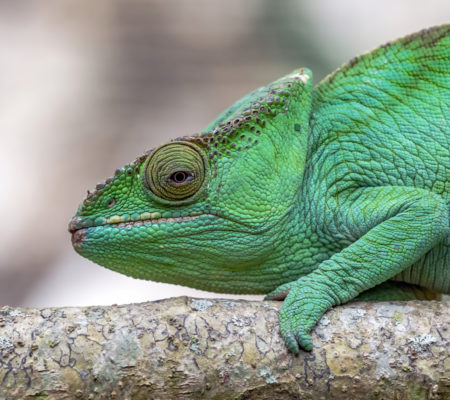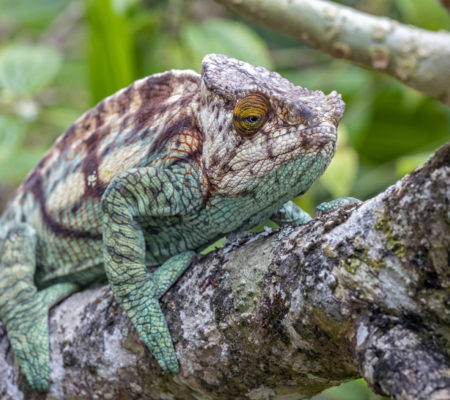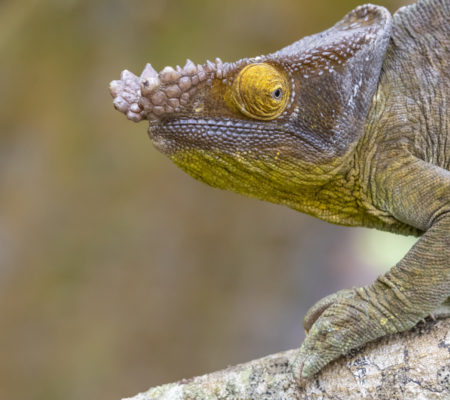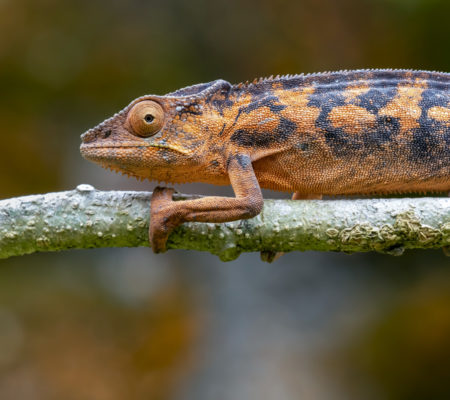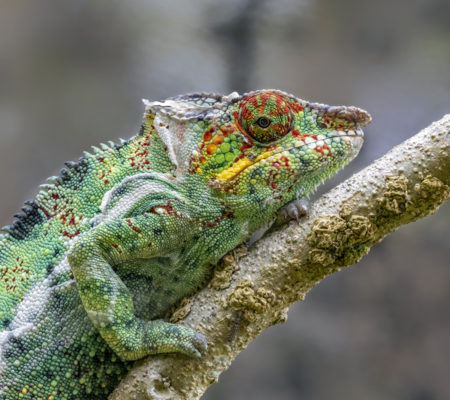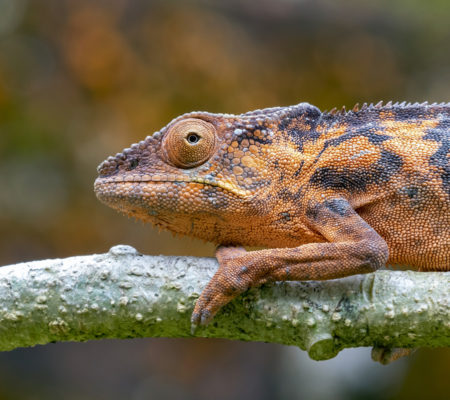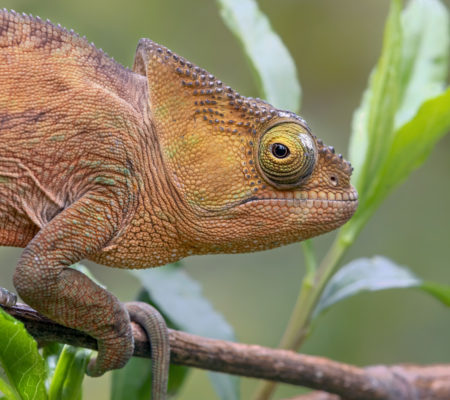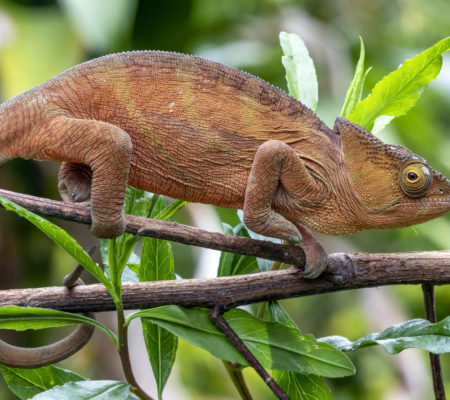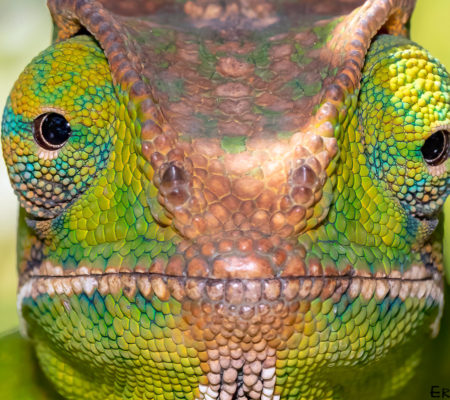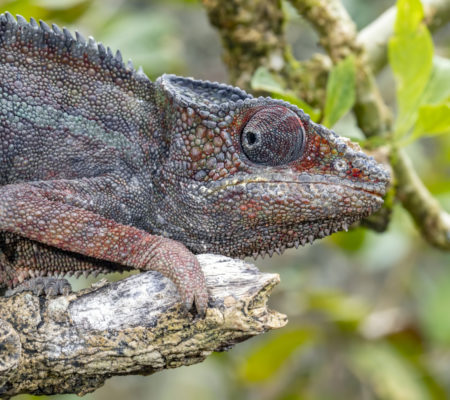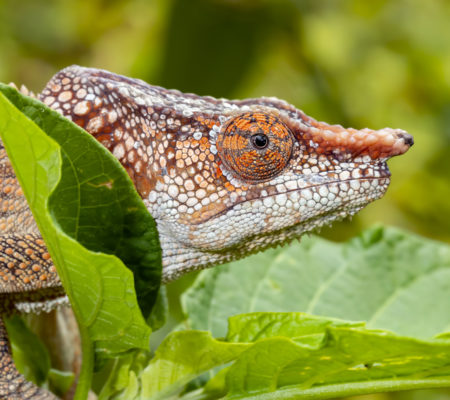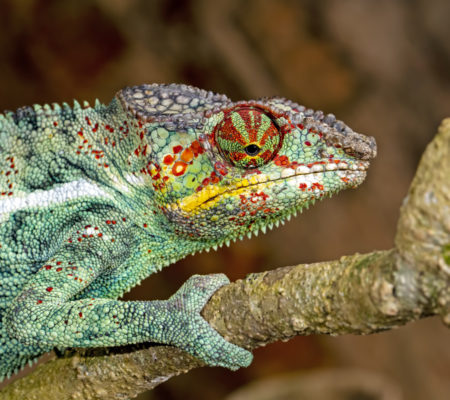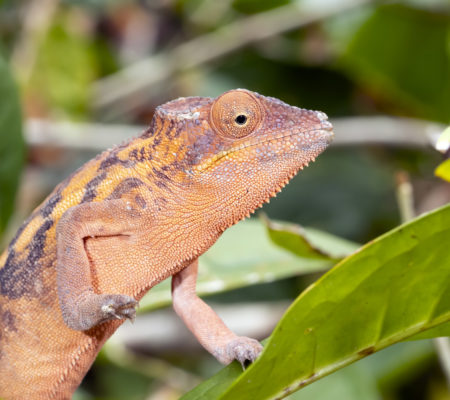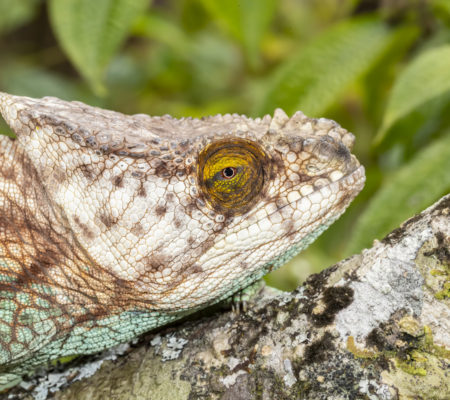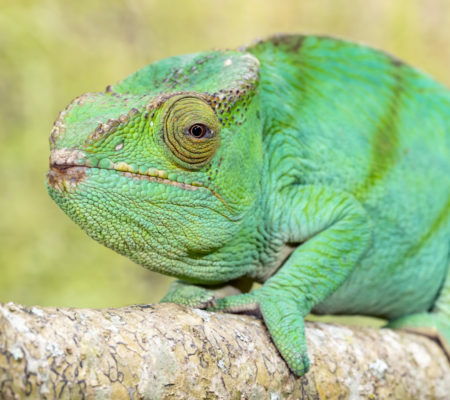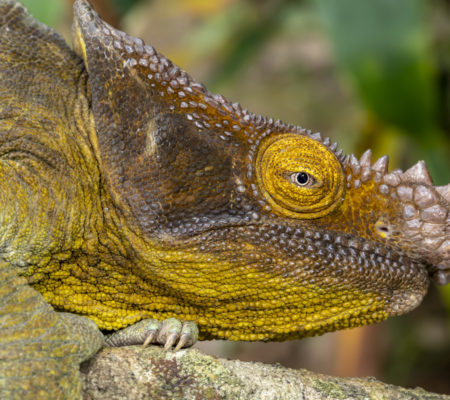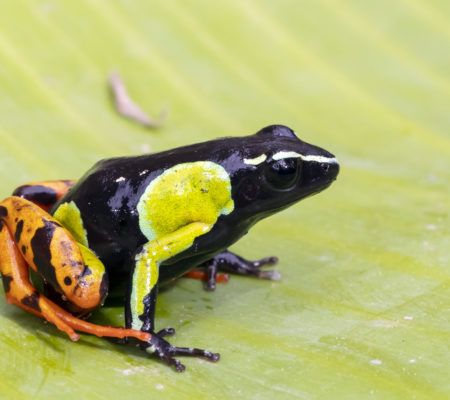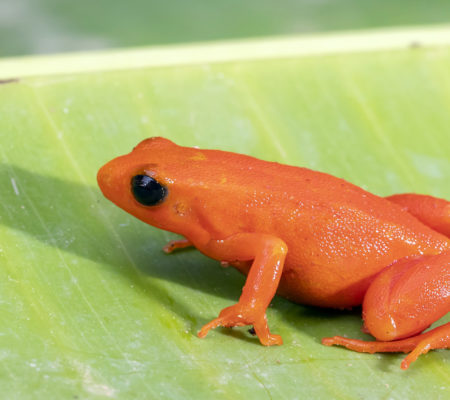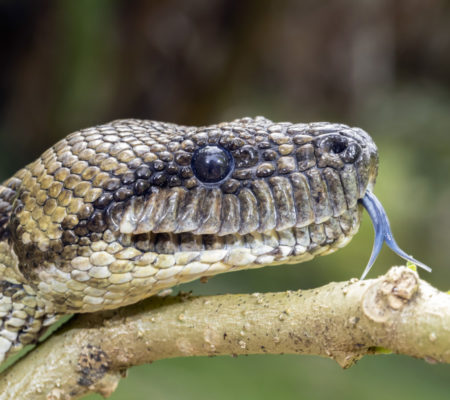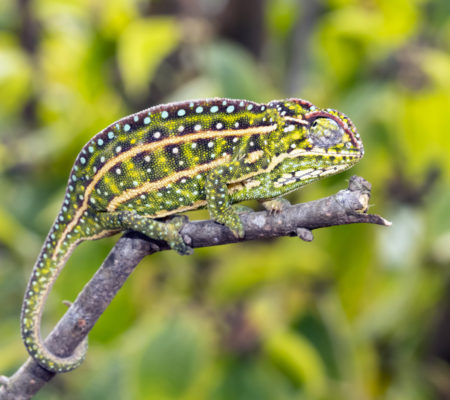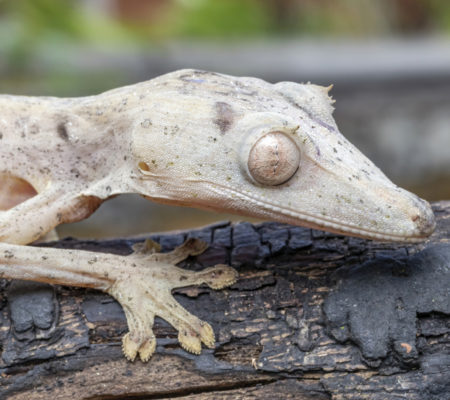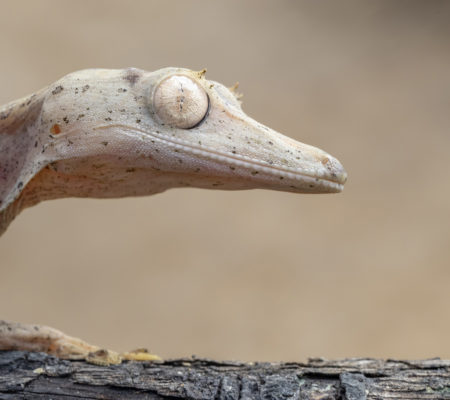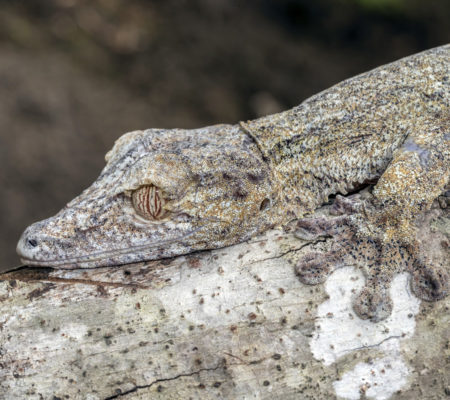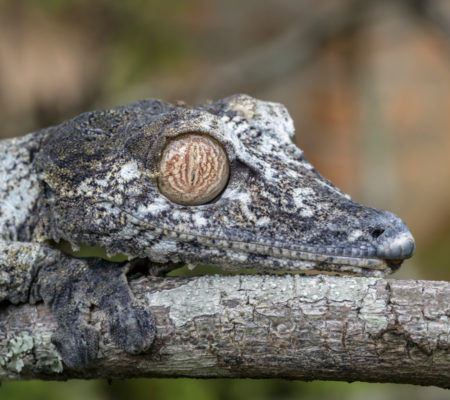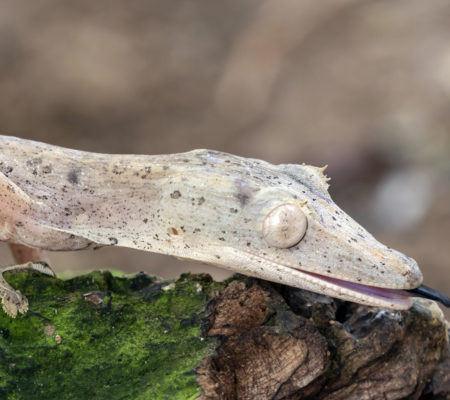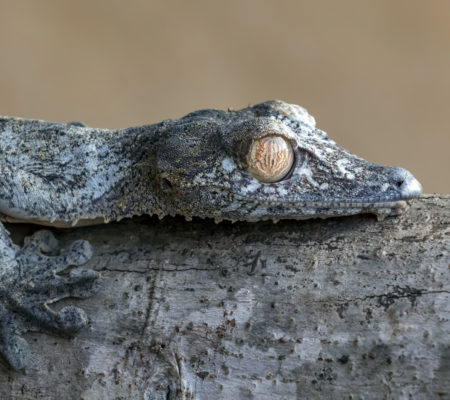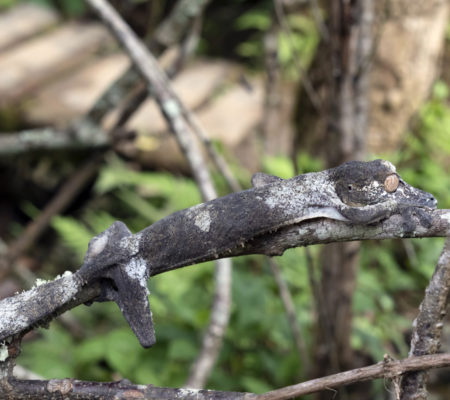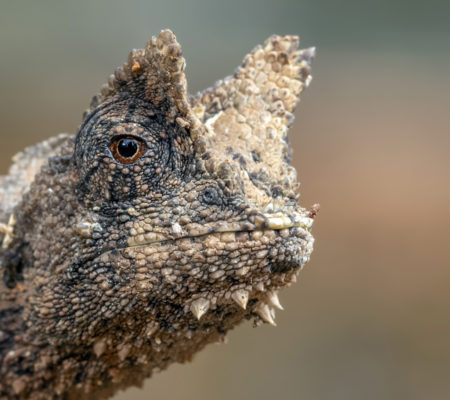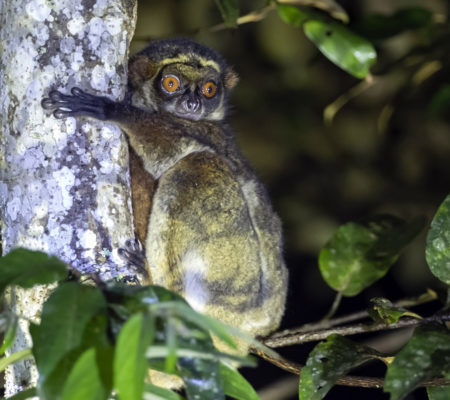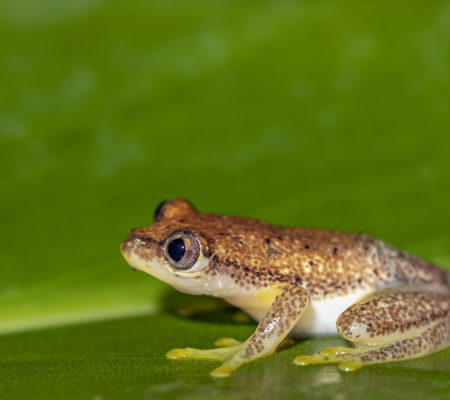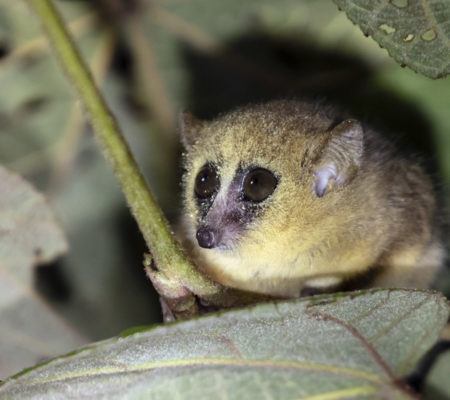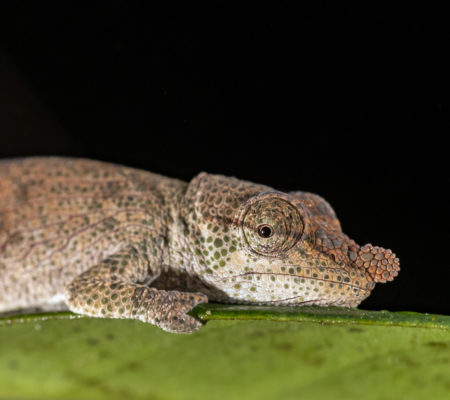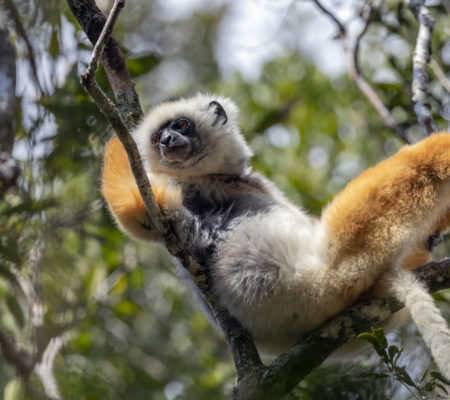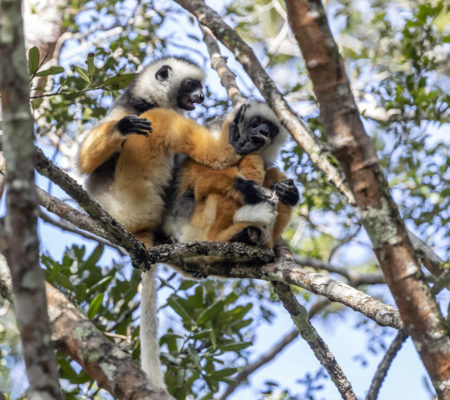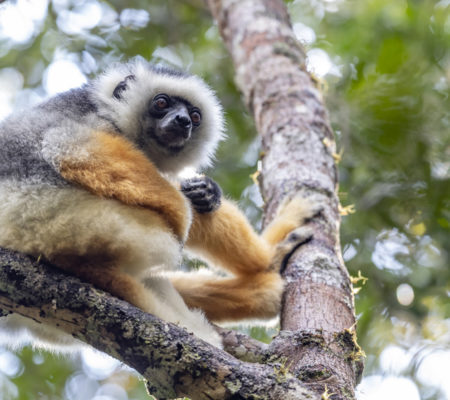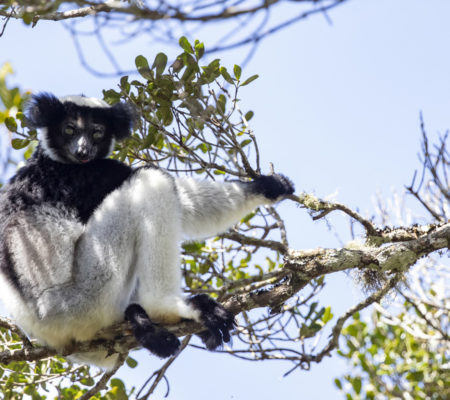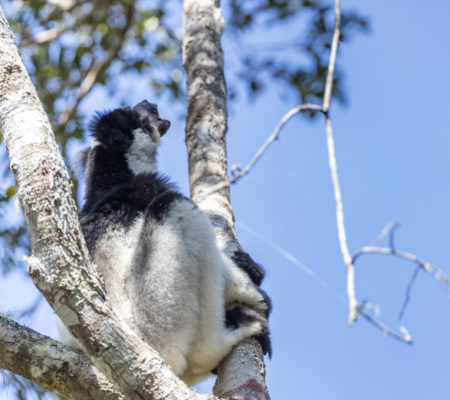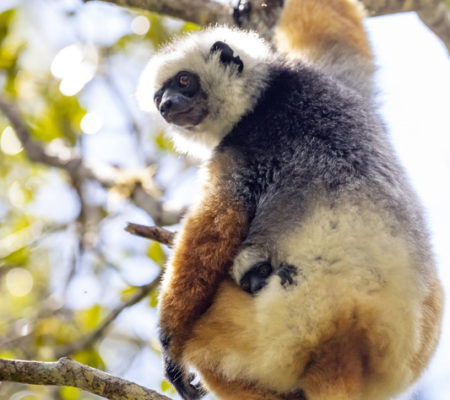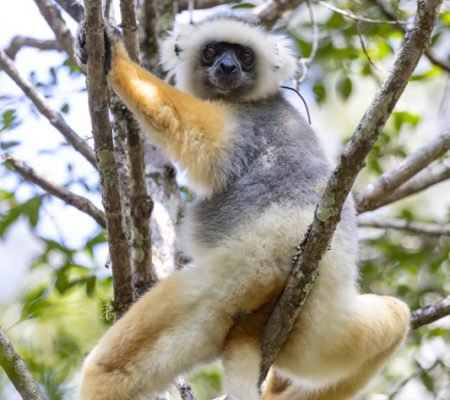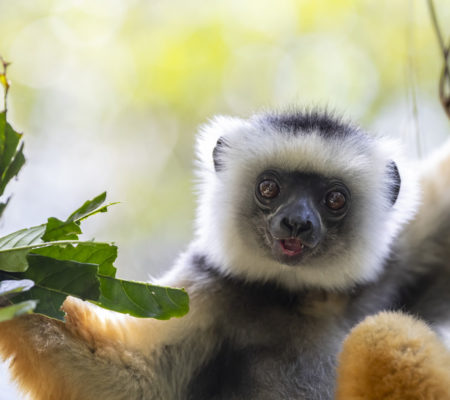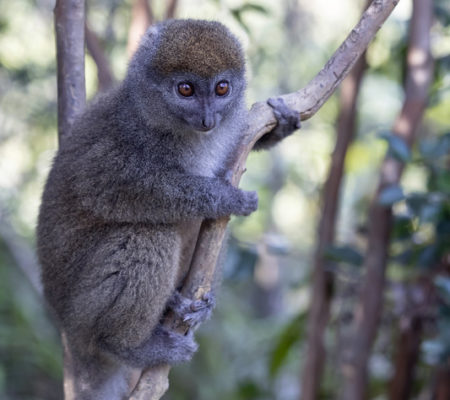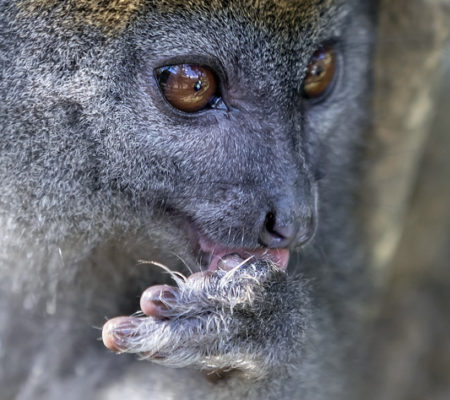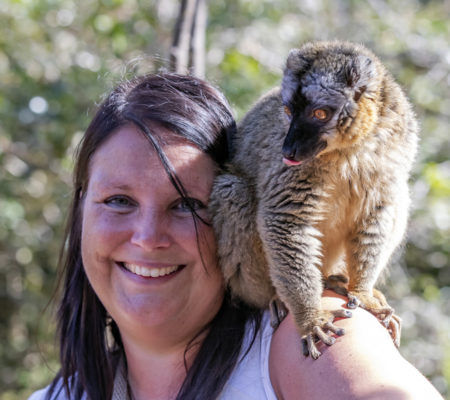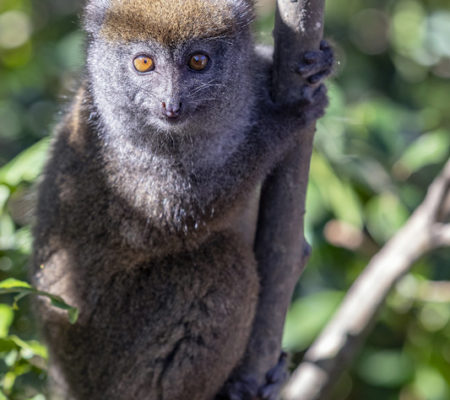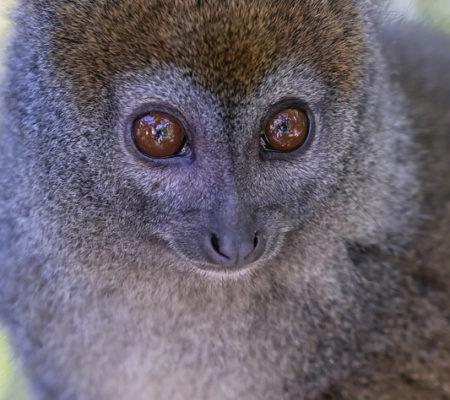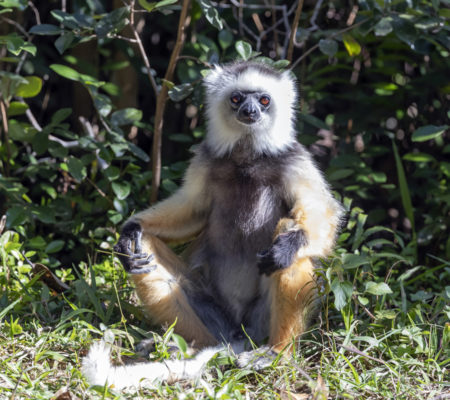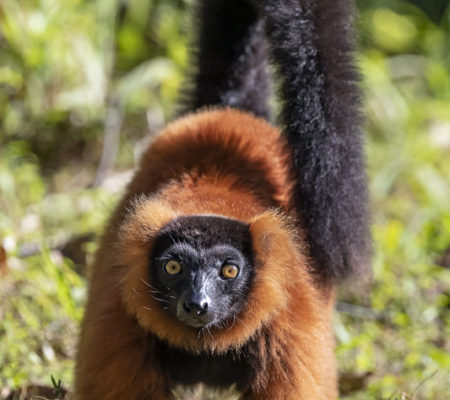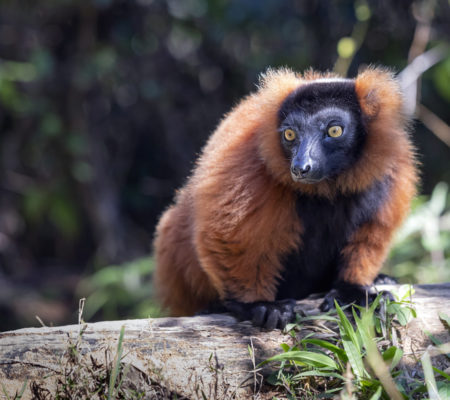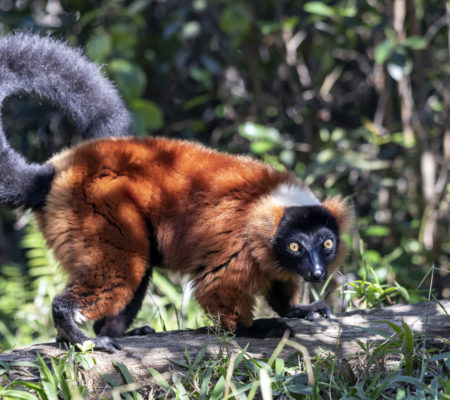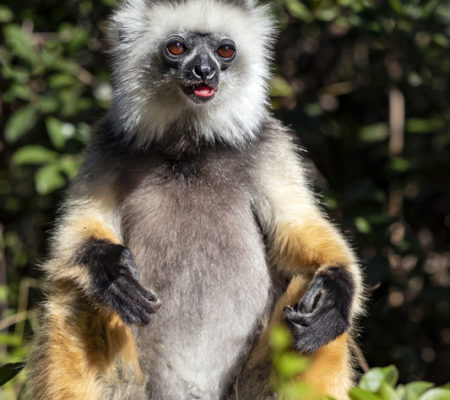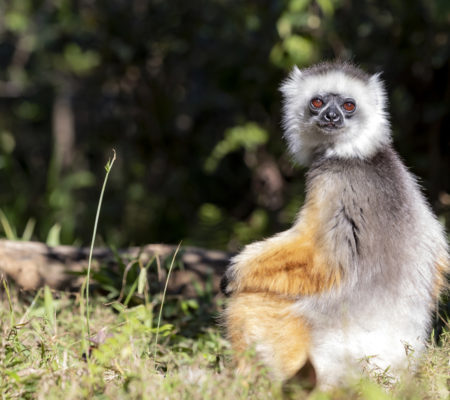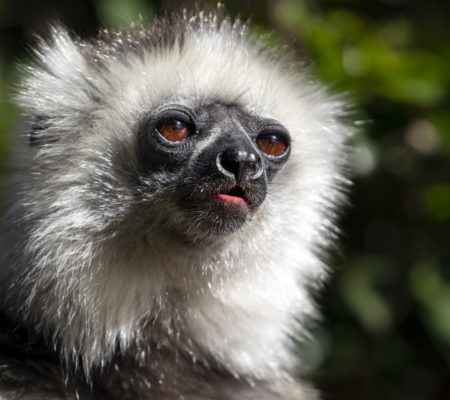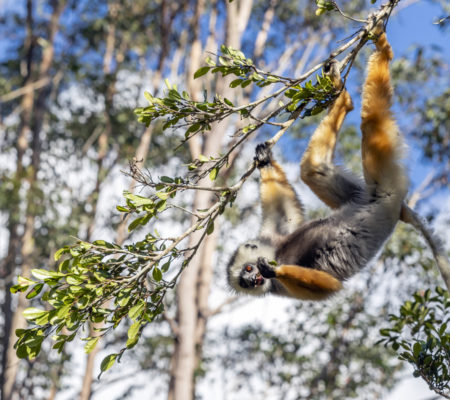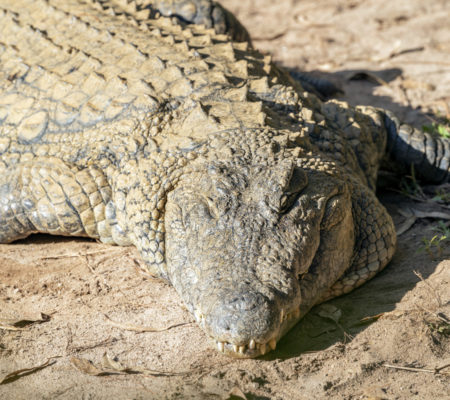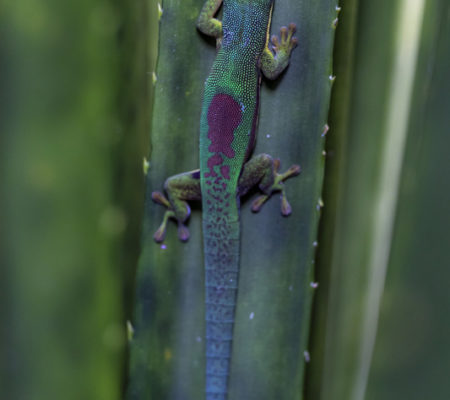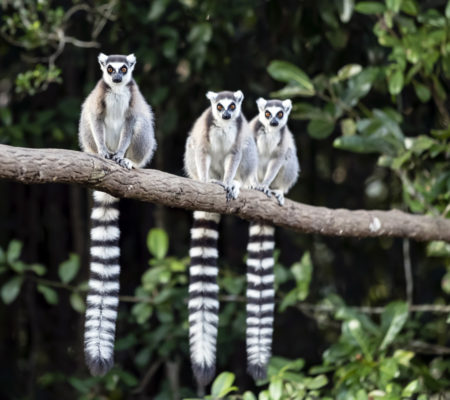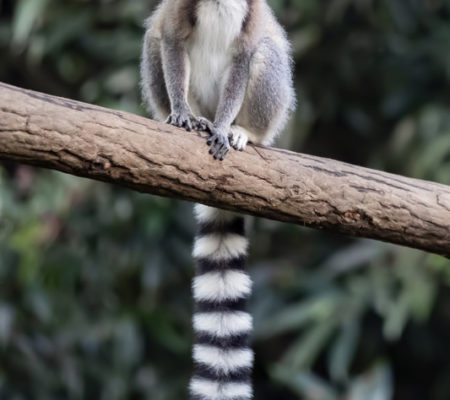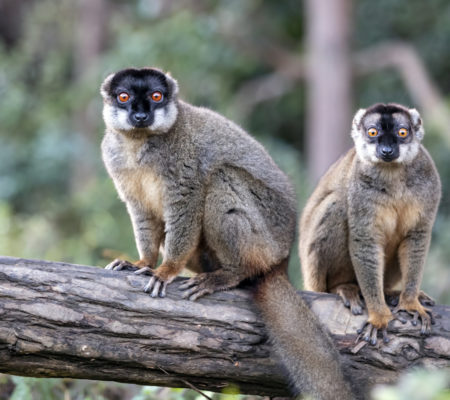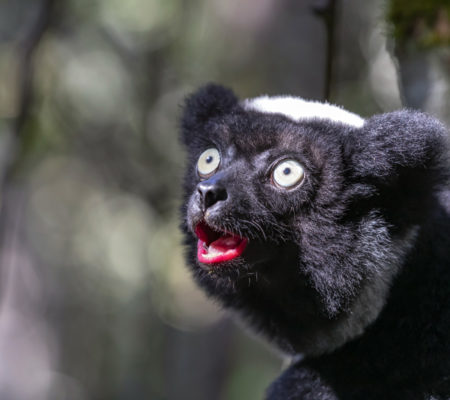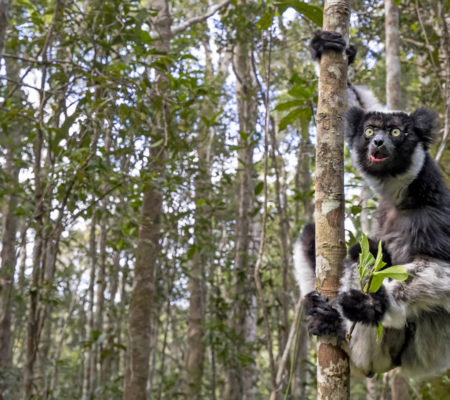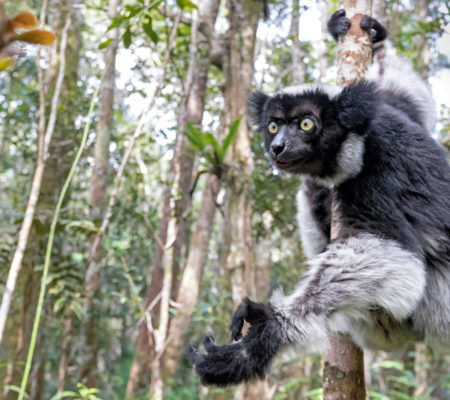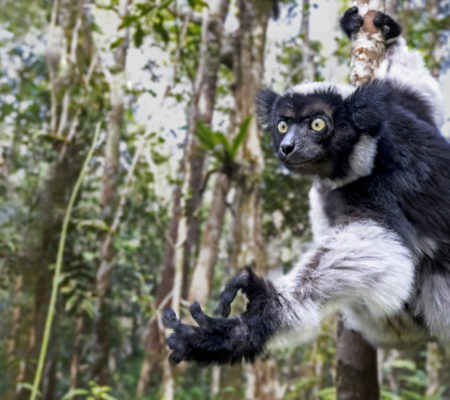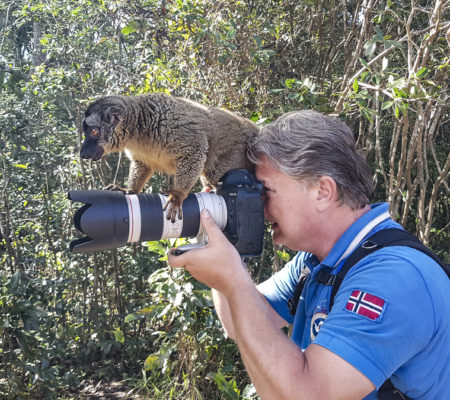 https://erikjoosten.nl/wp-content/uploads/2020/01/MAD-003596-1024x683.jpg
https://erikjoosten.nl/wp-content/uploads/2020/01/MAD-003619.jpg
https://erikjoosten.nl/wp-content/uploads/2020/01/MAD-003629-1024x683.jpg
https://erikjoosten.nl/wp-content/uploads/2020/01/MAD-003703-1024x683.jpg
https://erikjoosten.nl/wp-content/uploads/2020/01/MAD-003739.jpg
https://erikjoosten.nl/wp-content/uploads/2020/01/MAD-003753-1024x683.jpg
https://erikjoosten.nl/wp-content/uploads/2020/01/MAD-003763-1024x683.jpg
https://erikjoosten.nl/wp-content/uploads/2020/01/MAD-003769-1024x683.jpg
https://erikjoosten.nl/wp-content/uploads/2020/01/MAD-003770-1024x683.jpg
https://erikjoosten.nl/wp-content/uploads/2020/01/MAD-003785-1024x683.jpg
https://erikjoosten.nl/wp-content/uploads/2020/01/MAD-003792-1024x683.jpg
https://erikjoosten.nl/wp-content/uploads/2020/01/MAD-003802-1024x683.jpg
https://erikjoosten.nl/wp-content/uploads/2020/01/MAD-003813-1024x683.jpg
https://erikjoosten.nl/wp-content/uploads/2020/01/MAD-011214-1024x683.jpg
https://erikjoosten.nl/wp-content/uploads/2020/01/MAD-011278-1024x683.jpg
https://erikjoosten.nl/wp-content/uploads/2020/01/MAD-011330.jpg
https://erikjoosten.nl/wp-content/uploads/2020/01/MAD-013825-1024x683.jpg
https://erikjoosten.nl/wp-content/uploads/2020/01/MAD-021331-1024x683.jpg
https://erikjoosten.nl/wp-content/uploads/2020/01/MAD-021351.jpg
https://erikjoosten.nl/wp-content/uploads/2020/01/MAD-021358-1024x683.jpg
https://erikjoosten.nl/wp-content/uploads/2020/01/MAD-023833.jpg
https://erikjoosten.nl/wp-content/uploads/2020/01/MAD-023852-1024x683.jpg
https://erikjoosten.nl/wp-content/uploads/2020/01/MAD-023867-1024x683.jpg
https://erikjoosten.nl/wp-content/uploads/2020/01/MAD-031401-1024x683.jpg
https://erikjoosten.nl/wp-content/uploads/2020/01/MAD-031460-1024x683.jpg
https://erikjoosten.nl/wp-content/uploads/2020/01/MAD-031563-1024x683.jpg
https://erikjoosten.nl/wp-content/uploads/2020/01/MAD-033895-1024x683.jpg
https://erikjoosten.nl/wp-content/uploads/2020/01/MAD-034012-1024x683.jpg
https://erikjoosten.nl/wp-content/uploads/2020/01/MAD-034014-1024x683.jpg
https://erikjoosten.nl/wp-content/uploads/2020/01/MAD-034016.jpg
https://erikjoosten.nl/wp-content/uploads/2020/01/MAD-041627-1024x683.jpg
https://erikjoosten.nl/wp-content/uploads/2020/01/MAD-044032-1024x683.jpg
https://erikjoosten.nl/wp-content/uploads/2020/01/MAD-044038-1024x683.jpg
https://erikjoosten.nl/wp-content/uploads/2020/01/MAD-044040-1024x683.jpg
https://erikjoosten.nl/wp-content/uploads/2020/01/MAD-044042.jpg
https://erikjoosten.nl/wp-content/uploads/2020/01/MAD-044050-1024x683.jpg
https://erikjoosten.nl/wp-content/uploads/2020/01/MAD-04767-1024x683.jpg
https://erikjoosten.nl/wp-content/uploads/2020/01/MAD-051668-1024x683.jpg
https://erikjoosten.nl/wp-content/uploads/2020/01/MAD-051714-1024x683.jpg
https://erikjoosten.nl/wp-content/uploads/2020/01/MAD-051718-1024x683.jpg
https://erikjoosten.nl/wp-content/uploads/2020/01/MAD-051719-1024x683.jpg
https://erikjoosten.nl/wp-content/uploads/2020/01/MAD-051720-1024x683.jpg
https://erikjoosten.nl/wp-content/uploads/2020/01/MAD-051723-1024x683.jpg
https://erikjoosten.nl/wp-content/uploads/2020/01/MAD-051725-1024x683.jpg
https://erikjoosten.nl/wp-content/uploads/2020/01/MAD-051755-1024x683.jpg
https://erikjoosten.nl/wp-content/uploads/2020/01/MAD-054099.jpg
https://erikjoosten.nl/wp-content/uploads/2020/01/MAD-054127-1024x683.jpg
https://erikjoosten.nl/wp-content/uploads/2020/01/MAD-054160.jpg
https://erikjoosten.nl/wp-content/uploads/2020/01/MAD-054165.jpg
https://erikjoosten.nl/wp-content/uploads/2020/01/MAD-054215.jpg
https://erikjoosten.nl/wp-content/uploads/2020/01/MAD-054357-1024x683.jpg
https://erikjoosten.nl/wp-content/uploads/2020/01/MAD-054358-1024x683.jpg
https://erikjoosten.nl/wp-content/uploads/2020/01/MAD-054473-1024x683.jpg
https://erikjoosten.nl/wp-content/uploads/2020/01/MAD-054474-1024x683.jpg
https://erikjoosten.nl/wp-content/uploads/2020/01/MAD-061910-1024x683.jpg
https://erikjoosten.nl/wp-content/uploads/2020/01/MAD-061934-1024x683.jpg
https://erikjoosten.nl/wp-content/uploads/2020/01/MAD-061987-1024x683.jpg
https://erikjoosten.nl/wp-content/uploads/2020/01/MAD-064545-1024x683.jpg
https://erikjoosten.nl/wp-content/uploads/2020/01/MAD-072067-1024x683.jpg
https://erikjoosten.nl/wp-content/uploads/2020/01/MAD-072144-1024x683.jpg
https://erikjoosten.nl/wp-content/uploads/2020/01/MAD-072180-1024x683.jpg
https://erikjoosten.nl/wp-content/uploads/2020/01/MAD-072230.jpg
https://erikjoosten.nl/wp-content/uploads/2020/01/MAD-072311-1024x683.jpg
https://erikjoosten.nl/wp-content/uploads/2020/01/MAD-072387.jpg
https://erikjoosten.nl/wp-content/uploads/2020/01/MAD-072397.jpg
https://erikjoosten.nl/wp-content/uploads/2020/01/MAD-074699-1024x683.jpg
https://erikjoosten.nl/wp-content/uploads/2020/01/MAD-074720-1024x683.jpg
https://erikjoosten.nl/wp-content/uploads/2020/01/MAD-074761-1024x683.jpg
https://erikjoosten.nl/wp-content/uploads/2020/01/MAD-074796.jpg
https://erikjoosten.nl/wp-content/uploads/2020/01/MAD-074816-1024x683.jpg
https://erikjoosten.nl/wp-content/uploads/2020/01/MAD-074840.jpg
https://erikjoosten.nl/wp-content/uploads/2020/01/MAD-074851.jpg
https://erikjoosten.nl/wp-content/uploads/2020/01/MAD-074898.jpg
https://erikjoosten.nl/wp-content/uploads/2020/01/MAD-074945.jpg
https://erikjoosten.nl/wp-content/uploads/2020/01/MAD-075037.jpg
https://erikjoosten.nl/wp-content/uploads/2020/01/MAD-075101.jpg
https://erikjoosten.nl/wp-content/uploads/2020/01/MAD-082460.jpg
https://erikjoosten.nl/wp-content/uploads/2020/01/MAD-082758.jpg
https://erikjoosten.nl/wp-content/uploads/2020/01/MAD-082799.jpg
https://erikjoosten.nl/wp-content/uploads/2020/01/MAD-082866.jpg
https://erikjoosten.nl/wp-content/uploads/2020/01/MAD-083029.jpg
https://erikjoosten.nl/wp-content/uploads/2020/01/MAD-083052-1024x683.jpg
https://erikjoosten.nl/wp-content/uploads/2020/01/MAD-083074.jpg
https://erikjoosten.nl/wp-content/uploads/2020/01/MAD-083377-1024x683.jpg
https://erikjoosten.nl/wp-content/uploads/2020/01/MAD-083438-1024x683.jpg
https://erikjoosten.nl/wp-content/uploads/2020/01/MAD-085183.jpg
https://erikjoosten.nl/wp-content/uploads/2020/01/MAD-085203.jpg
https://erikjoosten.nl/wp-content/uploads/2020/01/MAD-085244-1024x683.jpg
https://erikjoosten.nl/wp-content/uploads/2020/01/MAD-085259-1024x683.jpg
https://erikjoosten.nl/wp-content/uploads/2020/01/MAD-091279.jpg
https://erikjoosten.nl/wp-content/uploads/2020/01/MAD-093589-1024x683.jpg
https://erikjoosten.nl/wp-content/uploads/2020/01/MAD-093621-1024x683.jpg
https://erikjoosten.nl/wp-content/uploads/2020/01/MAD-094467-1024x683.jpg
https://erikjoosten.nl/wp-content/uploads/2020/01/MAD-095329-1024x683.jpg
https://erikjoosten.nl/wp-content/uploads/2020/01/MAD-095412.jpg
https://erikjoosten.nl/wp-content/uploads/2020/01/MAD-095420.jpg
https://erikjoosten.nl/wp-content/uploads/2020/01/MAD-095427.jpg
https://erikjoosten.nl/wp-content/uploads/2020/01/MAD-095476-1024x683.jpg
https://erikjoosten.nl/wp-content/uploads/2020/01/MAD-095530-1024x683.jpg
https://erikjoosten.nl/wp-content/uploads/2020/01/MAD-095626-1024x683.jpg
https://erikjoosten.nl/wp-content/uploads/2019/12/MAD-095628-1024x683.jpg
https://erikjoosten.nl/wp-content/uploads/2020/01/MAD-095630-1024x683.jpg
https://erikjoosten.nl/wp-content/uploads/2020/01/MAD-095658-1024x683.jpg
https://erikjoosten.nl/wp-content/uploads/2020/01/MAD-103779-1024x683.jpg
https://erikjoosten.nl/wp-content/uploads/2020/01/MAD-105953.jpg
https://erikjoosten.nl/wp-content/uploads/2020/01/MAD-105973.jpg
https://erikjoosten.nl/wp-content/uploads/2020/01/MAD-106068.jpg
https://erikjoosten.nl/wp-content/uploads/2020/01/MAD-106174.jpg
https://erikjoosten.nl/wp-content/uploads/2020/01/MAD-106301-1024x683.jpg
https://erikjoosten.nl/wp-content/uploads/2020/01/MAD-106473.jpg
https://erikjoosten.nl/wp-content/uploads/2020/01/MAD-106557.jpg
https://erikjoosten.nl/wp-content/uploads/2020/01/MAD-113878.jpg
https://erikjoosten.nl/wp-content/uploads/2019/12/MAD-114034-743x1024.jpg
https://erikjoosten.nl/wp-content/uploads/2020/01/MAD-114117.jpg
https://erikjoosten.nl/wp-content/uploads/2020/01/MAD-114223.jpg
https://erikjoosten.nl/wp-content/uploads/2020/01/MAD-114324.jpg
https://erikjoosten.nl/wp-content/uploads/2020/01/MAD-114451.jpg
https://erikjoosten.nl/wp-content/uploads/2020/01/MAD-114488-1024x683.jpg
https://erikjoosten.nl/wp-content/uploads/2020/01/MAD-114757-1024x683.jpg
https://erikjoosten.nl/wp-content/uploads/2020/01/MAD-114766-1024x727.jpg
https://erikjoosten.nl/wp-content/uploads/2020/01/MAD-114813-1024x683.jpg
https://erikjoosten.nl/wp-content/uploads/2020/01/MAD-116729.jpg
https://erikjoosten.nl/wp-content/uploads/2020/01/MAD-116749.jpg
https://erikjoosten.nl/wp-content/uploads/2020/01/MAD-116781-1024x640.jpg
https://erikjoosten.nl/wp-content/uploads/2020/01/MAD-116786-1024x683.jpg
https://erikjoosten.nl/wp-content/uploads/2020/01/MAD-116790-1024x683.jpg
https://erikjoosten.nl/wp-content/uploads/2020/01/MAD-116796-1024x683.jpg
https://erikjoosten.nl/wp-content/uploads/2020/01/MAD-116810-1024x683.jpg
https://erikjoosten.nl/wp-content/uploads/2020/01/MAD-116817-1024x683.jpg
https://erikjoosten.nl/wp-content/uploads/2020/01/MAD-116822-1024x683.jpg
https://erikjoosten.nl/wp-content/uploads/2020/01/MAD-116877b-1024x683.jpg
https://erikjoosten.nl/wp-content/uploads/2020/01/MAD-204863-1024x683.jpg
https://erikjoosten.nl/wp-content/uploads/2020/01/MAD-206886.jpg
https://erikjoosten.nl/wp-content/uploads/2020/01/MAD-206900-1024x683.jpg
https://erikjoosten.nl/wp-content/uploads/2020/01/MAD-206914-1024x683.jpg
https://erikjoosten.nl/wp-content/uploads/2020/01/MAD-206937-1024x683.jpg
https://erikjoosten.nl/wp-content/uploads/2020/01/MAD-207010.jpg
https://erikjoosten.nl/wp-content/uploads/2020/01/MAD-207015-1024x683.jpg
https://erikjoosten.nl/wp-content/uploads/2020/01/MAD-207022-1024x683.jpg
https://erikjoosten.nl/wp-content/uploads/2020/01/MAD-207102-1024x683.jpg
https://erikjoosten.nl/wp-content/uploads/2020/01/MAD-207267.jpg
https://erikjoosten.nl/wp-content/uploads/2020/01/MAD-207277-1024x683.jpg
https://erikjoosten.nl/wp-content/uploads/2020/01/MAD-207288.jpg
https://erikjoosten.nl/wp-content/uploads/2020/01/MAD-207291-1024x683.jpg
https://erikjoosten.nl/wp-content/uploads/2020/01/MAD-227298-1024x683.jpg
https://erikjoosten.nl/wp-content/uploads/2020/01/MAD-227301-1024x683.jpg
https://erikjoosten.nl/wp-content/uploads/2020/01/MAD-227303-1024x683.jpg
https://erikjoosten.nl/wp-content/uploads/2020/01/MAD-227314.jpg
https://erikjoosten.nl/wp-content/uploads/2020/01/MAD-227318.jpg
https://erikjoosten.nl/wp-content/uploads/2020/01/MAD-227319.jpg
https://erikjoosten.nl/wp-content/uploads/2020/01/MAD-227325-1024x683.jpg
https://erikjoosten.nl/wp-content/uploads/2020/01/MAD-227339-1024x683.jpg
https://erikjoosten.nl/wp-content/uploads/2020/01/MAD-227351.jpg
https://erikjoosten.nl/wp-content/uploads/2020/01/MAD-227357.jpg
https://erikjoosten.nl/wp-content/uploads/2020/01/MAD-227359-1024x683.jpg
https://erikjoosten.nl/wp-content/uploads/2020/01/MAD-227368.jpg
https://erikjoosten.nl/wp-content/uploads/2020/01/MAD-227373.jpg
https://erikjoosten.nl/wp-content/uploads/2020/01/MAD-227384-1024x683.jpg
https://erikjoosten.nl/wp-content/uploads/2020/01/MAD-227388-1024x683.jpg
https://erikjoosten.nl/wp-content/uploads/2020/01/MAD-227393-1024x683.jpg
https://erikjoosten.nl/wp-content/uploads/2020/01/MAD-227397-1024x683.jpg
https://erikjoosten.nl/wp-content/uploads/2020/01/MAD-227400.jpg
https://erikjoosten.nl/wp-content/uploads/2020/01/MAD-227403-1024x683.jpg
https://erikjoosten.nl/wp-content/uploads/2020/01/MAD-227405-1024x683.jpg
https://erikjoosten.nl/wp-content/uploads/2020/01/MAD-227407-1024x683.jpg
https://erikjoosten.nl/wp-content/uploads/2020/01/MAD-227412-1024x683.jpg
https://erikjoosten.nl/wp-content/uploads/2020/01/MAD-227416-1024x683.jpg
https://erikjoosten.nl/wp-content/uploads/2020/01/MAD-227417-1024x683.jpg
https://erikjoosten.nl/wp-content/uploads/2020/01/MAD-227419-1024x683.jpg
https://erikjoosten.nl/wp-content/uploads/2020/01/MAD-227422-1024x683.jpg
https://erikjoosten.nl/wp-content/uploads/2020/01/MAD-227425-1024x683.jpg
https://erikjoosten.nl/wp-content/uploads/2020/01/MAD-305229-1024x683.jpg
https://erikjoosten.nl/wp-content/uploads/2020/01/MAD-305280-1024x683.jpg
https://erikjoosten.nl/wp-content/uploads/2020/01/MAD-305457-1024x683.jpg
https://erikjoosten.nl/wp-content/uploads/2020/01/MAD-305460-1024x683.jpg
https://erikjoosten.nl/wp-content/uploads/2020/01/MAD-305575-1024x683.jpg
https://erikjoosten.nl/wp-content/uploads/2020/01/MAD-305603-1024x683.jpg
https://erikjoosten.nl/wp-content/uploads/2020/01/MAD-305665-1024x683.jpg
https://erikjoosten.nl/wp-content/uploads/2020/01/MAD-305688-1024x683.jpg
https://erikjoosten.nl/wp-content/uploads/2020/01/MAD-305689-1024x683.jpg
https://erikjoosten.nl/wp-content/uploads/2020/01/MAD-307537-1024x683.jpg
https://erikjoosten.nl/wp-content/uploads/2020/01/MAD-307579-1024x683.jpg
https://erikjoosten.nl/wp-content/uploads/2020/01/MAD-307704.jpg
https://erikjoosten.nl/wp-content/uploads/2020/01/MAD-307913-1024x683.jpg
https://erikjoosten.nl/wp-content/uploads/2020/01/MAD-315905-1024x683.jpg
https://erikjoosten.nl/wp-content/uploads/2020/01/MAD-315923-1024x683.jpg
https://erikjoosten.nl/wp-content/uploads/2020/01/MAD-315924-1024x683.jpg
https://erikjoosten.nl/wp-content/uploads/2020/01/MAD-315937-1024x683.jpg
https://erikjoosten.nl/wp-content/uploads/2020/01/MAD-318271-1024x683.jpg
https://erikjoosten.nl/wp-content/uploads/2019/12/MAD-318312-1024x683.jpg
https://erikjoosten.nl/wp-content/uploads/2020/01/MAD-318346-1024x683.jpg
https://erikjoosten.nl/wp-content/uploads/2020/01/MAD-318383-1024x683.jpg
https://erikjoosten.nl/wp-content/uploads/2020/01/MAD-318385-1024x683.jpg
https://erikjoosten.nl/wp-content/uploads/2020/01/MAD-318483-1024x683.jpg
https://erikjoosten.nl/wp-content/uploads/2020/01/MAD-325956-1024x683.jpg
https://erikjoosten.nl/wp-content/uploads/2020/01/MAD-325978-1024x683.jpg
https://erikjoosten.nl/wp-content/uploads/2020/01/MAD-325987b-1024x683.jpg
https://erikjoosten.nl/wp-content/uploads/2020/01/MAD-326046-1024x683.jpg
https://erikjoosten.nl/wp-content/uploads/2020/01/MAD-328550.jpg
https://erikjoosten.nl/wp-content/uploads/2020/01/MAD-328564-1024x683.jpg
https://erikjoosten.nl/wp-content/uploads/2020/01/MAD-328574-1024x683.jpg
https://erikjoosten.nl/wp-content/uploads/2020/01/MAD-328577-1024x683.jpg
https://erikjoosten.nl/wp-content/uploads/2020/01/MAD-328614-1024x683.jpg
https://erikjoosten.nl/wp-content/uploads/2020/01/MAD-328632-1024x683.jpg
https://erikjoosten.nl/wp-content/uploads/2020/01/MAD-338684-1024x683.jpg
https://erikjoosten.nl/wp-content/uploads/2020/01/MAD-338689-1024x683.jpg
https://erikjoosten.nl/wp-content/uploads/2020/01/MAD-338691-1024x683.jpg
https://erikjoosten.nl/wp-content/uploads/2020/01/MAD-338693-1024x683.jpg
https://erikjoosten.nl/wp-content/uploads/2020/01/MAD-338697-1024x683.jpg
https://erikjoosten.nl/wp-content/uploads/2020/01/MAD-338698-1024x683.jpg
https://erikjoosten.nl/wp-content/uploads/2020/01/MAD-338701-1024x683.jpg
https://erikjoosten.nl/wp-content/uploads/2020/01/MAD-408708-1024x683.jpg
https://erikjoosten.nl/wp-content/uploads/2020/01/MAD-408743-1024x683.jpg
https://erikjoosten.nl/wp-content/uploads/2020/01/MAD-408798b-1024x683.jpg
https://erikjoosten.nl/wp-content/uploads/2020/01/MAD-408804-1024x683.jpg
https://erikjoosten.nl/wp-content/uploads/2020/01/MAD-408808-1024x683.jpg
https://erikjoosten.nl/wp-content/uploads/2020/01/MAD-408812b-1024x683.jpg
https://erikjoosten.nl/wp-content/uploads/2020/01/MAD-408878-1024x683.jpg
https://erikjoosten.nl/wp-content/uploads/2020/01/MAD-408901-1024x683.jpg
https://erikjoosten.nl/wp-content/uploads/2020/01/MAD-408904-1024x683.jpg
https://erikjoosten.nl/wp-content/uploads/2020/01/MAD-408908-2-1024x683.jpg
https://erikjoosten.nl/wp-content/uploads/2020/01/MAD-408933.jpg
https://erikjoosten.nl/wp-content/uploads/2020/01/MAD-408935-1024x683.jpg
https://erikjoosten.nl/wp-content/uploads/2020/01/MAD-408949-1024x683.jpg
https://erikjoosten.nl/wp-content/uploads/2020/01/MAD-409060-1024x683.jpg
https://erikjoosten.nl/wp-content/uploads/2020/01/MAD-409068-1024x683.jpg
https://erikjoosten.nl/wp-content/uploads/2020/01/MAD-409090-1024x683.jpg
https://erikjoosten.nl/wp-content/uploads/2020/01/MAD-449051-1024x683.jpg
https://erikjoosten.nl/wp-content/uploads/2020/01/MAD-449054-1024x683.jpg
https://erikjoosten.nl/wp-content/uploads/2020/01/MAD-449055-1024x683.jpg
https://erikjoosten.nl/wp-content/uploads/2020/01/MAD-449058-1024x683.jpg
https://erikjoosten.nl/wp-content/uploads/2020/01/MAD-449103-1024x683.jpg
https://erikjoosten.nl/wp-content/uploads/2020/01/MAD-449115-1024x683.jpg
https://erikjoosten.nl/wp-content/uploads/2020/01/MAD-449117-1024x683.jpg
https://erikjoosten.nl/wp-content/uploads/2020/01/MAD-449130-1024x683.jpg
https://erikjoosten.nl/wp-content/uploads/2020/01/MAD-449164-1024x683.jpg
https://erikjoosten.nl/wp-content/uploads/2020/01/MAD-449167-1024x683.jpg
https://erikjoosten.nl/wp-content/uploads/2020/01/MAD-449168-1024x683.jpg
https://erikjoosten.nl/wp-content/uploads/2020/01/MAD-449189-1024x683.jpg
https://erikjoosten.nl/wp-content/uploads/2020/01/MAD-449196-1024x683.jpg
https://erikjoosten.nl/wp-content/uploads/2020/01/MAD-449204-1024x683.jpg
https://erikjoosten.nl/wp-content/uploads/2020/01/MAD-449208-1024x683.jpg
https://erikjoosten.nl/wp-content/uploads/2020/01/MAD-449211-1024x683.jpg
https://erikjoosten.nl/wp-content/uploads/2020/01/MAD-449239-1024x683.jpg
https://erikjoosten.nl/wp-content/uploads/2020/01/MAD-449275-1024x683.jpg
https://erikjoosten.nl/wp-content/uploads/2020/01/MAD-449459-1024x683.jpg
https://erikjoosten.nl/wp-content/uploads/2019/12/MAD-44946-1024x683.jpg
https://erikjoosten.nl/wp-content/uploads/2020/01/MAD-506109-1024x683.jpg
https://erikjoosten.nl/wp-content/uploads/2020/01/MAD-506112.jpg
https://erikjoosten.nl/wp-content/uploads/2020/01/MAD-506113.jpg
https://erikjoosten.nl/wp-content/uploads/2020/01/MAD-506120-1024x683.jpg
https://erikjoosten.nl/wp-content/uploads/2020/01/MAD-506128-1024x683.jpg
https://erikjoosten.nl/wp-content/uploads/2020/01/MAD-506144.jpg
https://erikjoosten.nl/wp-content/uploads/2020/01/MAD-506189-1024x683.jpg
https://erikjoosten.nl/wp-content/uploads/2020/01/MAD-506286-1024x683.jpg
https://erikjoosten.nl/wp-content/uploads/2020/01/MAD-506320-1024x683.jpg
https://erikjoosten.nl/wp-content/uploads/2020/01/MAD-506346-1024x683.jpg
https://erikjoosten.nl/wp-content/uploads/2020/01/MAD-506368-1024x683.jpg
https://erikjoosten.nl/wp-content/uploads/2020/01/MAD-506407-1024x683.jpg
https://erikjoosten.nl/wp-content/uploads/2020/01/MAD-506471.jpg
https://erikjoosten.nl/wp-content/uploads/2020/01/MAD-506507-1024x683.jpg
https://erikjoosten.nl/wp-content/uploads/2020/01/MAD-506584-1024x683.jpg
https://erikjoosten.nl/wp-content/uploads/2020/01/MAD-506671-1024x683.jpg
https://erikjoosten.nl/wp-content/uploads/2020/01/MAD-506795-1024x683.jpg
https://erikjoosten.nl/wp-content/uploads/2020/01/MAD-506805-1024x683.jpg
https://erikjoosten.nl/wp-content/uploads/2020/01/MAD-506829-1024x683.jpg
https://erikjoosten.nl/wp-content/uploads/2020/01/MAD-506845-1024x683.jpg
https://erikjoosten.nl/wp-content/uploads/2020/01/MAD-506884-1024x683.jpg
https://erikjoosten.nl/wp-content/uploads/2019/12/MAD-508571b-1024x683.jpg
https://erikjoosten.nl/wp-content/uploads/2020/01/MAD-509562-1024x683.jpg
https://erikjoosten.nl/wp-content/uploads/2020/01/MAD-509582-1024x683.jpg
https://erikjoosten.nl/wp-content/uploads/2020/01/MAD-509609-1024x683.jpg
https://erikjoosten.nl/wp-content/uploads/2020/01/MAD-509639-1024x683.jpg
https://erikjoosten.nl/wp-content/uploads/2020/01/MAD-509644-1024x683.jpg
https://erikjoosten.nl/wp-content/uploads/2020/01/MAD-509698-1024x683.jpg
https://erikjoosten.nl/wp-content/uploads/2020/01/MAD-509726-1024x683.jpg
https://erikjoosten.nl/wp-content/uploads/2020/01/MAD-509740-1024x683.jpg
https://erikjoosten.nl/wp-content/uploads/2020/01/MAD-509772-1024x683.jpg
https://erikjoosten.nl/wp-content/uploads/2020/01/MAD-509836-1024x683.jpg
https://erikjoosten.nl/wp-content/uploads/2020/01/MAD-509867-1024x683.jpg
https://erikjoosten.nl/wp-content/uploads/2020/01/MAD-510018-1024x683.jpg
https://erikjoosten.nl/wp-content/uploads/2020/01/MAD-510062-1024x683.jpg
https://erikjoosten.nl/wp-content/uploads/2020/01/MAD-510130-1024x683.jpg
https://erikjoosten.nl/wp-content/uploads/2020/01/MAD-510190-1024x683.jpg
https://erikjoosten.nl/wp-content/uploads/2020/01/MAD-516964-1024x683.jpg
https://erikjoosten.nl/wp-content/uploads/2020/01/MAD-516990-1024x683.jpg
https://erikjoosten.nl/wp-content/uploads/2020/01/MAD-517000-1024x683.jpg
https://erikjoosten.nl/wp-content/uploads/2020/01/MAD-519967-1024x683.jpg
https://erikjoosten.nl/wp-content/uploads/2020/01/MAD-600254-1024x683.jpg
https://erikjoosten.nl/wp-content/uploads/2020/01/MAD-600261-1024x683.jpg
https://erikjoosten.nl/wp-content/uploads/2020/01/MAD-600312-1024x683.jpg
https://erikjoosten.nl/wp-content/uploads/2020/01/MAD-600338-1024x683.jpg
https://erikjoosten.nl/wp-content/uploads/2020/01/MAD-609659-1024x683.jpg
https://erikjoosten.nl/wp-content/uploads/2020/01/MAD-609911-1024x683.jpg
https://erikjoosten.nl/wp-content/uploads/2020/01/MAD-610180-1024x683.jpg
https://erikjoosten.nl/wp-content/uploads/2020/01/MAD-611298-1024x683.jpg
https://erikjoosten.nl/wp-content/uploads/2020/01/MAD-611342-1024x683.jpg
https://erikjoosten.nl/wp-content/uploads/2020/01/MAD-611502.jpg
https://erikjoosten.nl/wp-content/uploads/2020/01/MAD-611520.jpg
https://erikjoosten.nl/wp-content/uploads/2020/01/MAD-611706-1024x683.jpg
https://erikjoosten.nl/wp-content/uploads/2020/01/MAD-611773.jpg
https://erikjoosten.nl/wp-content/uploads/2020/01/MAD-611816.jpg
https://erikjoosten.nl/wp-content/uploads/2020/01/MAD-611883-1024x683.jpg
https://erikjoosten.nl/wp-content/uploads/2020/01/MAD-611917.jpg
https://erikjoosten.nl/wp-content/uploads/2020/01/MAD-611930.jpg
https://erikjoosten.nl/wp-content/uploads/2020/01/MAD-611970-1024x683.jpg
https://erikjoosten.nl/wp-content/uploads/2020/01/MAD-612059.jpg
https://erikjoosten.nl/wp-content/uploads/2020/01/MAD-612145-1024x683.jpg
https://erikjoosten.nl/wp-content/uploads/2020/01/MAD-612189-1024x683.jpg
https://erikjoosten.nl/wp-content/uploads/2020/01/MAD-612334.jpg
https://erikjoosten.nl/wp-content/uploads/2020/01/MAD-612398-1024x683.jpg
https://erikjoosten.nl/wp-content/uploads/2020/01/MAD-612481-1024x683.jpg
https://erikjoosten.nl/wp-content/uploads/2020/01/MAD-612621-1024x683.jpg
https://erikjoosten.nl/wp-content/uploads/2020/01/MAD-622666-1024x683.jpg
https://erikjoosten.nl/wp-content/uploads/2020/01/MAD-622853.jpg
https://erikjoosten.nl/wp-content/uploads/2020/01/MAD-653048-1024x683.jpg
https://erikjoosten.nl/wp-content/uploads/2020/01/MAD-653078.jpg
https://erikjoosten.nl/wp-content/uploads/2020/01/MAD-653125-1024x683.jpg
https://erikjoosten.nl/wp-content/uploads/2020/01/MAD-653346-1024x683.jpg
https://erikjoosten.nl/wp-content/uploads/2020/01/MAD-653648-1024x683.jpg
https://erikjoosten.nl/wp-content/uploads/2020/01/MAD-653734-1024x683.jpg
https://erikjoosten.nl/wp-content/uploads/2020/01/MAD-653737-1024x683.jpg
https://erikjoosten.nl/wp-content/uploads/2020/01/MAD-654749-1024x576.jpg
Route